London-based sales and production company boards Juliet Stevenson and Malcolm McDowell projects.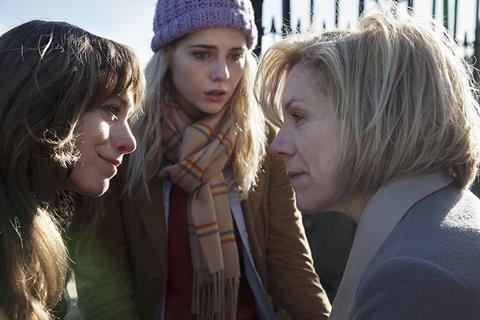 UK outfit Evolutionary Films has acquired sales rights to Let Me Go, starring Juliet Stevenson.
The drama, currently in post-production, is based on the best-selling memoirs of Helga Schneider, who was abandoned by her mother in 1941 when she was only four years old as her mother joined the Nazi SS.
Set in 2000, the film follows Helga and her mother's journeys, as well as the next two generations of their family as they struggle to cope with the revelations of long-held secrets about the horrific events that took place.
Directed by Polly Steele, Let Me Go also stars Sing Street's Lucy Boynton and Jodhi May, and features the first original film score from Radiohead's Philip Selway.
Evolutionary is also collaborating with FutureDude Entertainment on sci-fi adventure Oceanus: Odyssey One, set onboard an underwater research facility which becomes humanity's last hope for survival after a devastating global disaster.
The company will be representing the film for international sales at the AFM, as well as helping to package the development project with investment and further cast, which already includes Lance Reddick, Malcolm McDowell and Bruce Davison.
Oceanus: Odyssey One is created with input from science advisors from NASA and Alfonso Cuarón's Gravity.