Ekaterina Dar is Russian and from Ekaterina's childhood life presented her with "wayfinders" which prompted her to cross paths with Cinema and Theatre. Ekaterina Dar's parents travelled a lot and they seldom left her behind. So, when she was 4 years old, she got to see the Cabaret Show in Thailand. This was a defining moment for Ekaterina. The Cabaret made a deep impression on her and in many ways defined her future as a performer. In another instance Ekaterina Dar was present at an evening Cabaret show in the hotel. had ended, and the music stayed on. I took the empty stage, and danced. I was lost in the music though I had on beautiful flower-dotted jumpers.
When I looked at the audience, they had not moved, but stayed back and figured my dance was part of the evening show. So, one song after the other, I danced and the audience watched. I was filled with a hot wave of happiness, and I took a mental note of this moment: "If they kept watching me dance. there's must be something they see in me, and I thought to myself, that's why the audience stayed interested to watch".
indieactivity: Did you study acting?
Ekaterina: As a child I studied at two theatre studios and often took to the stage. However, my first education was at the Faculty of Journalism at the Moscow State University. While I was studying. I read a "ton" of books and imagined I was the heroine in each one.
After graduation I entered at Russian State Institute of Performing Arts. Beyond my studies, I often "ran away" to attend Master-Classes with European Directors who came on exchange programs or during film festivals. Thomas Ostermeier and Jan Fabre who came to the Territoria Festival conducted Masterclasses, I took part in, and they were great lessons.
indieactivity: What acting technique do you use?
Ekaterina: Contemporary theater demands many acting techniques and schools of thought, even on a single project. At the Institute we were taught techniques of Stanislavski, Chekhov, and Meyerhold. During the work I got acquainted with techniques of Grotowski, Lee Strasberg. I attended classes at Jacques Lecoq School, Paris. I studied and worked in the Clownage Genre with Vyacheslav Polunin, studied Commedia dell'arte at Victor Hugo School. I continued my studies, attend Masterclasses to gain knowledge and practice.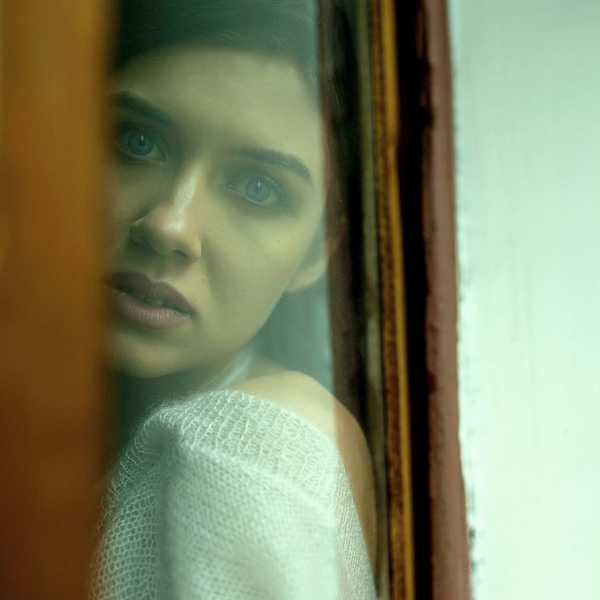 indieactivity: Do you take courses to improve your craft?
Ekaterina: "Eyefulness" and continuous practice play a great role in comprehending acting. I watch to get to know what happens in Cinema and Theater around the world. It makes you feel part a worldwide creative process, and it gives a special "volume" to your work on stage and before the camera.
indieactivity: What acting books do you read?
Ekaterina: Meyerhold, Chekhov, Stanislavski, Tovstonogov, Knebel, Alschitz, Chubbuck, Grotowski, Lubimov… From time to time I walk into bookstores to look through the new arrivals on "Theatre" and "Cinema" shelves. I try to be familiar with the latest books and proprietary methods of work in other countries.
indieactivity: How do you keep fit as an actor?
Ekaterina: I (Ekaterina Dar) participate in several performances of physical theater, my body is my instrument. I practice yoga, I jog, and walk a lot, and I track my diet. For the past 7 years I have not eaten meat. I think that when the actor is in good physical form, he/she is more sensitive and perceptive. What about "mental form"? It is really important to keep harmony and balance in life, because acting "shakes" this balance. Every actor has his/her own way of "recovery". My daily rituals help me: beautiful lunches, going for a walk, small sweet journeys, social intercourse, writing texts, and reading.
indieactivity: How prepare for a role?
Ekaterina: For me (Ekaterina Dar) every new role is a journey, or a path. It is important to strike the right chemistry with it and to keep at it. That how you create the moment of mystery. When I get a new role, I think about it right away, I search for its reflections in life, music, books, paintings, and dance. For each role I have a special notebook, with designs and atmosphere that fits. Then I write down my associations and thoughts about the role.
indieactivity: How do you create a character in a script into a person?
Ekaterina: The birth of a character is magic. The process consists of intuition, instinct, knowledge, professional skills, smells, colors, and accidents. The birth of each role is individual. The role influences me, I influence it. It's an interchange. Every role appears in one or another period of one's life for a definite reason.
indieactivity: How do you stay fresh on a production set?
Ekaterina: As incredible as it may seem to stay in character you should like your role. In this case it "grows into" you, it becomes part of you, and you don't need to make effort to get into character. Of course, there are technical, supportive things that help, such as the costume and make-up. Which often help me.
indieactivity: Describe a memorable character you played?
Ekaterina: I will tell about the role of Cass in the video clip (see video below) on Bukowski story, music by Ioana Gabriela Dobroiu, DOP: Andrey Suhantsev, and its directed by Diana Galimzyanova. I got sent the story and Diana's idea about half a year ago, since then the idea had grown in me. I was thought about the heroine, searched for common features and differences in my life.
Two weeks before shooting, Diana sent me her texts about the character – not the biography, but the so-called "cloud of associations", painting with words. For the character to be "alive", it was important not to define her features, but to create the halo around it, and composition of meanings. This composition is an organic process, it will get on your present state, just like seeds get into the ground. And where the soil is fertile (which is the heart, its becomes responsive and reacts) it will bear fruit. Cass is the "fog", "Grey jelly".
A few days before shooting Diana and I talked in detail about Cass' general features. We day-dreamed about her behavior, tossed her in thought and made her contact different people. While discussing herimage became clear to us, the general behaviour of the heroine; Decadent, Vintage and Blue Lips – and this is how Cass came alive.
indieactivity: Explain one creative choice you took on set?
Ekaterina: Personally, I (Ekaterina Dar) prefer the approach where the actor and the diretor are co-creators or collaborators of the work. The director creates the creative space or atmosphere for actor to work, and there the actor herself/himself takes the ideas director came up with (which he communicates) to heart.
indieactivity: What do you want most from a director?
Ekaterina: The director is the captain of the ship. It's important to be confident in what he does, as he pilots the ship. This confidence is passed on to artists and it gives birth to "faith" in their common goal. This faith gives creative energy and the will to create.
indieactivity: What actors do you long to work with?
Ekaterina: I would like to work with actors of the best European and American theaters.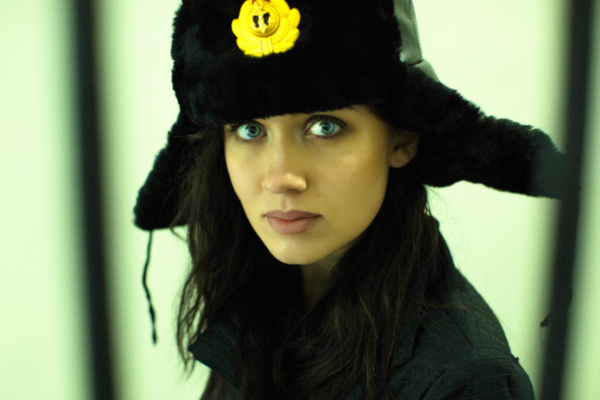 indieactivity: Why?
Ekaterina: Every theater is a definite world. It would be interesting to touch these worlds, to learn the methods of work, acquire professional skills, understand the atmosphere, and to share this knowledge. Such "exchange" helps to develop professionally.
indieactivity: What advice would you give to actors?
Ekaterina: I would recommend the actors, first of all, follow their path, and to be sensitive to themselves, to listen to their gut instinct, to examine oneself, and to be honest. Don't brush off important questions, don't be afraid of "keeping up to date", and to step into uncertainty and leave places that don't evolve.
indieactivity: Briefly write about your career?
Ekaterina: My name is Ekaterina Dar and I am an actress in Cinema and Theater. I work with The Gogol Center, Meyerhold Center, Theatre of Nations, and other theater immersive projects. I studied at Russian State Institute of Performing Arts in Saint-Petersburg, L'École Internationale de Théâtre Jacques Lecoq in Paris. I played one of the main roles in the movie "Radio nuit Paris". I took part in International Laboratories ("Potters and Demons" theatrical company), collaborations, workshops (Territoria festival).
Follow Ekaterina Dar on Social Media
IMDb
Facebook
Twitter
Instagram
YouTube
The post Interview with Russian Actress Ekaterina Dar appeared first on indieactivity.