OMEGA 1 is an action and adventure comic book series featuring female superhero "Meg Vasalie" aka "Omega 1", a genetically modified she-weapon that protects and delivers information in these new times.
With a successful crowdfunding on Kickstarter, it'll help pave the way for a new live-action series! The co-creator of OMEGA 1, Mark Edward Lewis, is a sci-fi veteran who has worked on numerous projects including Blade of Honor and Barely Alive.
indieactivity: When did your filmmaking career kick off? And what was your first job in the industry?
Mark: I did my first short film called "Barely Alive" back in 2002. I was told that my first short film project should be either something I was passionate about or something that scared me to death. I chose the latter. Black Market organ harvesting. Ha ha! From there I did a series of shorts until I finished my first feature which was a mockumentary on Karaoke called "Reverb!" My first job was writing music for an inspirational film called "Let Heaven and Nature Sing." I was 17.
indieactivity: And why movies and TV? What was it about films and television that had you fixed on building a career around making them?
Mark:I was six years old when I saw "Star Wars." I knew watching that orange text float up the screen and the Star Destroyer kill the Corellian Cruiser that multimedia creation was for me. It would be ten years later that I realized I would enter that career as a composer and another ten years before I realized that I would rather be making media from the director's chair.
The ability to tell a story with picture and sound is the most powerful way to move an audience, and when I realized the power of the sound aspect of it all, I was hooked. There's a really good reason why "silent films" died off nearly 100 years ago.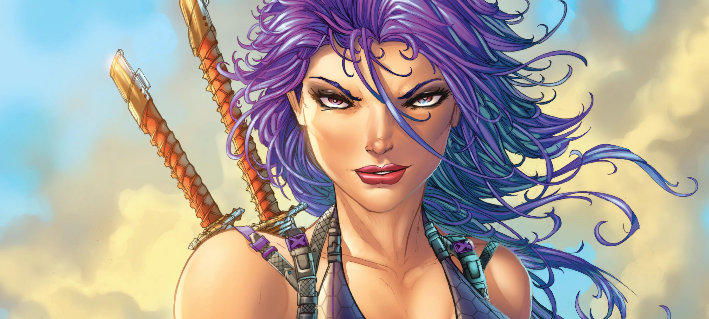 indieactivity: And what about the comics? Is that something you started doing later on?
Mark: Actually, I was never really into comic books. I had a few growing up, but on the whole it wasn't my thing. It didn't have the "multimedia" or temporal flare of movies or TV.
But when we took the sci-fi, post hacker war world television pilot called "Omega 1" and translated it into comic book format, I realized the power of the perfectly timed freeze-frame. The most amazing part of comic books is in the incredible limitation of the media. The powerfully narrow scope the writer has to tell his story: the perfect shot at the perfect time in the perfect way – of a scene.
What was originally a 48 page 1-hour episode became broken into two comic books and over 120 pages of text and pane-by-pane explanation. What I'd get back a few weeks later from our artist Emmanuel Xerx Javier was like having Christmas every morning: the most amazing representations of those perfect-moment shots on paper.
I was hooked there too. The comic book medium is the perfect place to hone your story and force it to be told as efficiently as possible.
indieactivity: What was the first thing you shot?
Mark: The first thing I ever shot was a series of short films at a Korean private school in Koreatown in Los Angeles. I was teaching there part time, and to see if I could direct and shoot anything I borrowed some of the students for a few hours and shot them with a borrowed camera. It was all silly comedy, but the kids and parents loved it…and I shot my first professionally produced short film a few months later. The rest is history.
indieactivity: And how do you think you've improved as a filmmaker since then?
Mark: Ha ha! That's sort of like asking a young adult how they've improved from being a toddler. I've improved in every way, but most importantly with getting powerful performances from actors. It's relatively easy to memorize gear workings, lenses, what to choose when to use what…the technical side of things. But working with actors and getting the best out of them – sometimes pulling it out of them – that's hard. I took acting classes and read all the books I could find.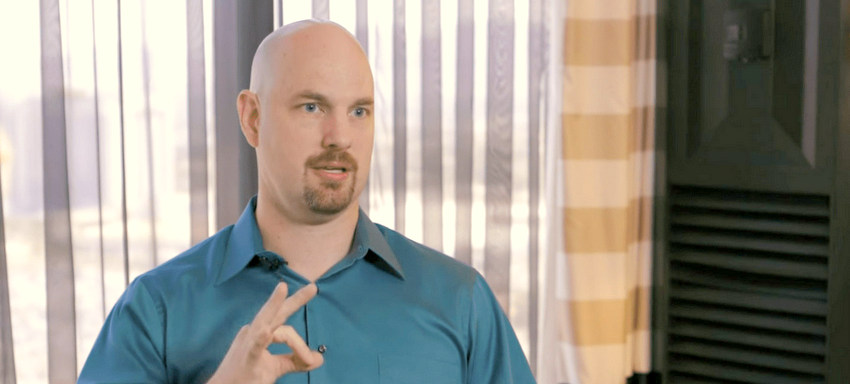 I even took self-help courses to really get into the psyche of various characters. I still sometimes feel like I'm wandering around a labyrinth navigating a scene with actors sometimes, but the best thing I've learned is to trust the actor to keep their character's integrity themselves. The rest is just me moving things along to get what I need for the edit.
indieactivity: Is there a sequence in Blade of Honor – your upcoming sci-fi show – that you're truly proud of, one you can genuinely step back from and say 'wow, that looks great'!?
Mark: I'm actually really proud of nearly all of it. But my favorite scene is the opening. It's tons of wonderful VFX from our team, amazing sound design and music, and performances and pacing that really drops the viewer into the story and forces them to swim for their life to keep up. Nothing is every perfect, but I've watched it 1,000 times, and I still love walking through that scene.
indieactivity: How did you get the cast? All auditions?
Mark: It started with relationships. James Kyson, Tim Russ, Richard Hatch, Aron Eisenberg, and nearly all of the lead cast were personal friends of mine and the producers. We had to go through two actresses for the role of Arina Kartades and were only able to get Julia Morizawa 48 hours before camera went up.
We did a lot of auditioning of great actresses to find the right role, but ultimately it was yet another friend – of Rivkah Raven Wood (Captain Caitlyn Wood) – who had worked with her on Star Trek: Hidden Frontier that had her read for and ultimate get the role. It's basically a cast of friends. In fact nearly the entire lead cast of Star Trek: New Voyages is represented in the Blade of Honor cast and Second Unit.
indieactivity: And were you working on the new Omega 1 comics at the same time as shooting the series?
Mark: Omega 1 has taken a back burner for about 5 years. Blade of Honor has been on the front burner for about 3. So we only ignited the flames on Omega 1 from about December.
indieactivity: How different are the two tonally?
Mark: Omega 1 and Blade of Honor have a similar tone in that the world of humanity isn't all that great. They also share conflicted and troubled lead characters. But they differ strongly in how conflicts are resolved and their general themes.
Blade of Honor is really a political space-play where Omega 1 is a social commentary on 2018 America as thrust into our possibly very real near future. And while they both share a sense of "we're not sure who the real bad guys are" the move at a very different pacing and the nature of how the Omega 1 characters deal with issues is more action based than the cerebral basis in Blade of Honor.
indieactivity: Is it hard juggling so many different projects at once?
Mark: Well, it certainly requires fast hands and a great team. Both projects have great support from crew and producers. Right now, the Omega 1 crew is at full tilt trying to raise the funds it needs to finish the 5th & 6th comic books, while the Blade of Honor producers are at work pitching the series pilot into a season 1 purchase. There's no way I'd be able to do it all alone. There's a TON of things to be done!
indieactivity: Tell us what you're currently juggling?
Mark: I'm also juggling the world's only comprehensive audio and sound education (over 85 hours) at Cinema Sound. If you're trying to figure out how to get Hollywood audience impact in your productions no matter how small, that's the place to go!
indieactivity: Why Kickstarter?
Mark: We've done IndieGoGo in the past and had okay results. And while the perk/rewards situation is far more flexible, Kickstarter is a far more respected platform, has way more traffic, and is synonymous with crowdfunding. We've done far better on that platform than any other.
indieactivity: Have you been successful in the past?
Mark: Definitely. Blade of Honor raised over $90,000 on two campaigns. I was also a part oft he Axanar campaign which raised over $1.3 million.
indieactivity: What are the magical ingredients for a successful Kickstarter, in your opinion?
Mark: Well, there's a lot. It's a deeply complicated stew of ingredients. You have to have a great core team of folks who 110% believe in the project. The higher the raise, the more team members are required. There's a HOST of tricks and tips to get social media to pay off for you, and lastly, you have to treat it like it was a full time job for 30 – odd days. There's no free lunch with crowd funding…even if you already have a following.
Follow Mark Edward Lewis on Social Media
Website
IMDb
Facebook
Twitter
Vimeo
The post Mark Edward Lewis brings OMEGA 1 to the silver screen appeared first on indieactivity.