indieactivity: Introduce your film briefly (the name of the film, premise, tone, style and the festival circuit)
Alejandro Montoya Marin: My name is Alejandro Montoya Marin, my movie is called "Monday". Monday is an action comedy about a guy named Jim, who's been fired, dumped, and while he tries to put his life back together he finds himself in the middle of a drug cartel war. A crappy Monday right? hahahhahah
indieactivity: Give a background of your personal experience with the story, writing, production and marketing
Alejandro Montoya Marin: Well I wrote the short film years ago, and when we were chosen the trick was how do I make a 10 minute short film into 60 minutes. So that was interesting, I opted to show more of the relationship between Jim and his surroundings, his friends and all the characters where expanded so we could see why they are doing the things they are doing.
MONDAY, from Robert Rodriguez's Rebel Without a Crew, make US premiere at SOHO Int'l Film Fest.
indieactivity: Did you start writing with a cast (You or any) in mind?
Alejandro Montoya Marin: Sometimes, not always. An idea comes up and if I can't stop thinking about it, I just start writing. Then my favorite part, developing the soundtrack. I am very music driven, I think music is the key to alot of things, it triggers emotions and memories, and because Jim is such a pop culture enthusiast, this movie needed to reflect that world he lives in.
indieactivity: How long did you take to complete the script?
Alejandro Montoya Marin: I do, normally I like to take my time, and write when I'm really feeling it and lock myself up for hours and just write. For this I had to write the script in 3 days, because I didn't have one and I was shooting a couple of commercials in Europe, and when we were chosen we had to deliver a script. I didn't have one. So I locked myself in a room before and after we shot, and just wrote till my brain was mush…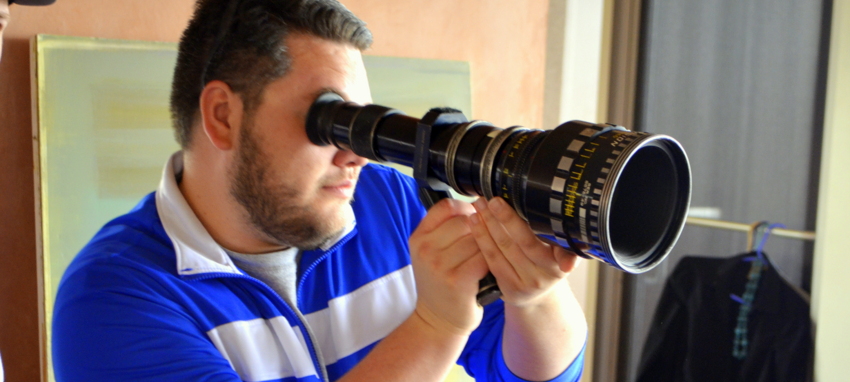 indieactivity: How did you develop 'your film'?
Alejandro Montoya Marin: We did a short film version of it 2 years ago, and the feature film was done through El Rey Network's "Rebel Without a Crew" where Robert Rodriguez chooses 4 filmmakers to do what he did when he shot El Mariachi.
indieactivity: How was it financed?
Alejandro Montoya Marin: As part of the show the 5 filmmakers were given $7,000 no more, no less, so the challenge is how do you do everything, equipment rental, food, effects, locations, editing, music all of that for $7,000.
indieactivity: Is there anything about the independent filmmaking business you still struggle with?
Alejandro Montoya Marin: Making films is challenging, I think there are several stages that I and other people struggle with. Financing is huge, and how do we get our movies out there.
indieactivity: How long was your pre-production?
Alejandro Montoya Marin: If you can call it that hahah, we had 3 days. We did casting, props, locations, art, wardrobe all in those three days.
indieactivity: What was your rehearsal process and period?
Alejandro Montoya Marin: 20 minutes before shooting. I was able to provide the actors with background stories and more information on their characters so they can channel the tone, and understand why certain decisions were being made while we were shooting.
indieactivity: You shot the film in days. How long were your days?
Alejandro Montoya Marin: 14, 9 hour days. Our filmmaker house was usually 45 minutes to an hour away, from our locations, depending on traffic. So that took at least 2 hours out of your day, plus, lunch and packing up gear, so we were left with 9 hour shoot days. Yikes!
indieactivity: Did the tight shooting schedule make it harder or easier? How did it affect performances?
Alejandro Montoya Marin: Harder! It was a lot of pressure for the actors of course, having to readjust and move on the fly so quickly, but I was so thankful for their energy and how devoted they were to the movie. Everyone was giving their all.
indieactivity: How much did you go over budget? How did you manage it?
Alejandro Montoya Marin: $0 over budget. Man we cut corners, shared lunches, made ham and cheese sandwiches, and tried to spend as little as possible, so the leftover budget goes into the soundtrack. All the bands that gave me their music was amazing, super helpful and just wanted to be a part of it. A super shoutout to Mother West, this label did some amazing stuff.
indieactivity: How important is marketing? Do you think a project can make any dent without it these days?
Alejandro Montoya Marin: Extremely important and no. A filmmaker cannot expect to just make the project and sit back and wait for it to explode into the world. In my experience, you have to network, go to festivals, get exposure, make it available anyway you can. There are thousands or even millions of people trying to do what you are doing, how do you stand out. How do you grab people's attention. The more you get your project out there the more eyes see it.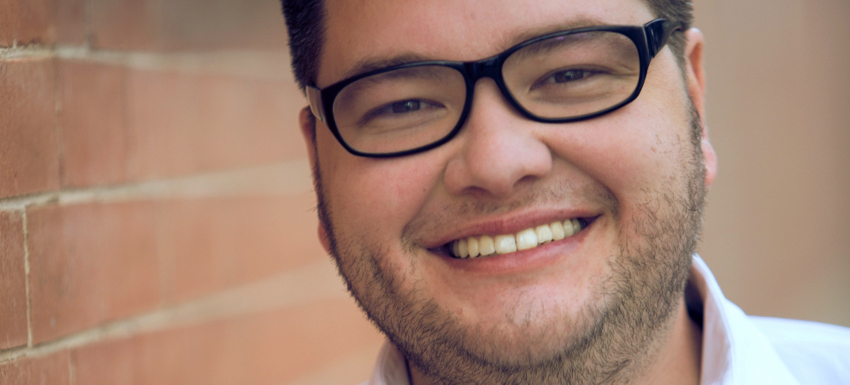 indieactivity: What was the experience like of working with such a small shooting crew?
Alejandro Montoya Marin: Super draining haha. But inspirational. It showed was passion can do, how far we are willing to go, and how well we can handle the pressure. Because it's only going to get harder.
indieactivity: The film looks stunning. How did you get such a good look when shooting so fast?
Alejandro Montoya Marin: That means a lot. Ryan Halsey was my DP and he killed it. The city lights of Austin helped a lot.
We didn't want to waste any time, we wanted to get what was necessary, and if we had extra time we shoot desired shots, always letting the night make the movie cooler hahaha.
indieactivity: What were the advantages and disadvantages in the way you worked?
Alejandro Montoya Marin: Advantages, no hesitation, and we moved quickly. Disadvantages, no prep, all run and gun, which is good, but I like to prep, work with actors to get the part perfect. But I learned a lot. The key to this was Patience.
indieactivity: What else have you got in the works?
Alejandro Montoya Marin: I would love to revisit these characters on another adventure. A sequel. As well as shoot any of the feature films I'm trying to develop, a romantic comedy, and a horror comedy. One called Low/Fi about the false expectations pop culture has in our love lives. And the Horror comedy about 4 best friends who go to celebrate one of them getting married, and their evening is interrupted by redneck vampires… all have a little comedy in it…Oh comedies…
The post 'Rebel' Alejandro Montoya Marin on how he made his indie 'Monday' appeared first on indieactivity.