Daryne Joshua remembers reading about the Ellen Pakkie's case when she was in court in 2008. In 2014 he got to meet Ellen and within an hour he knew he had to make this film. Daryne's experience started as a sound man, he has since directed and produced commercials, corporates communications, music videos and features films.
indieactivity: Did you start with a cast (You or any) in mind?
Daryne Joshua: We went through an intense casting process as the director Daryne Joshua wanted to see new faces and it really paid off, as we got fantastic performances. We must salute our incredible casting director Ephrahim who brought together an amazing cast. Every speaking role was hand picked and auditioned.
Jill Levenberg who plays Ellen was the actor we wanted from the get go, however she was contracted to a Soap so we had to get permission from the broadcaster and the producers to release her. Once we had gotten that we had to move out production by 3 months so that she could be written out for the duration of our shoot. And yes she was put into a coma.
Jarid Geduld who plays Ellen's son Abie, was a child star in a film "A boy call Twist". He wasn't on the original short list, but when he came in, he's portrayal of Abie was simply astounding.
indieactivity: How long did you take to complete pre production? (Do you have a writing process?)
Daryne Joshua: The 3 years before we started shooting was all Preprod. As this is a true story, we uncovered more information and put the pieces together, the locations, style etc were being put in place.
indieactivity: When did you form your production company – and what was the original motivation for its formation?
Daryne Joshua: The Moving Billboard Picture Company was formed in 1995 and was founded with the mission of making great "Real" content. For 20 years we were one of the leaders in music based content. In 2010 we moved into making feature films.
indieactivity: What was the first project out of the gate?
Daryne Joshua: Die Spook van Uniondale, an African language film based on an Urban legend of a women who died in a motor accident during the Easter weekend and now appears over the Easter weekend and hitches rides and then simply disappears,
The film has been dubbed into German and Mongolian, and we believe it will be picked up by other territories.
indieactivity: During production, what scene (that made the cut) was the hardest to shoot?
Daryne Joshua: Without doubt the murder scene. We shot in the actual room where Ellen murdered her son Abie. The atmosphere was un-nerving, eerie and solemn. There was a quietness on set and a total respect to Abies memory.
indieactivity: What works better in this latest production that mightn't have worked so well in the last one you did?
Daryne Joshua: The commitment to the project by every crew and cast member. This film was more than a gig, we all felt we were honoured to be part of bringing Ellen's tragic story to the world.
indieactivity: You produced the film, what measure of input did it take to complete?
Daryne Joshua: This was my pet project from day 1 and even though we had hiccup's along the way as one does in any production, but I would say utter determination to make Ellen's story known.
indieactivity: Is there anything about the independent filmmaking business you still struggle with?
Daryne Joshua: As an Indie, the time from saying wrap till us seeing any money so that we can start the next one feels like an eternity. Ultimately, bridging finance between production is a challenge. We in South Africa don't have an industry that is that large with specialist film bridging companies.
indieactivity: Where does your strength as a producer lie?
Daryne Joshua: Never giving up. Far too stubborn.
indieactivity: Let's talk finance, How did you finance the film?
Daryne Joshua: We self-financed most of the film, but a local broadcaster KYKNET bought some equity as well as did a pap per view presale, and finally the government rebate through the Department of Trade and Industry.
As a production house we are in the fortunate position that we own a full shooting rig of Cameras, Lighting, Grips etc, as well as a 5.1 Final Mix studio. This has given us the freedom to shoot and craft the films the way we want.
Ellen ,Die Storie Van Ellen Pakkies Official Trailer from schalk-willem on Vimeo.
indieactivity: How much did you go over budget? How did you manage it?
Daryne Joshua: We came in on budget. We have found that it is imperative to schedule the film first then budget it adequately. As far as I'm concerned, good solid Preproduction can make or break a film; we pride ourselves on being thorough during the Pre product phase.
In production we run a very tight ship with one of the producers always on set, should a decision need to be made. Schalk Burger, the other producer was mainly responsible for the day to day on set and kept a tight hold onto the purse strings.
indieactivity: How important is marketing? Do you think a project can make any dent without it these days?
Daryne Joshua: Marketing is everything; It makes no sense making a film that no one knows about. We have embraced both traditional and non-traditional streams of marketing.
Traditional: Radio, TV, Press, Non Traditional: Extensive social media campaign on all streams, Facebook, Instagram, Twitter, etc, activations: Social awareness program. Ellen has always wanted to give back to her community and her wish was to paint the houses of fellow families that are affected by the effects of drugs. We arranged in conjunction with a Major player in the radio space, a hookup with the paint manufactures Plascon who kindly donated 4000 Litres of paint and undertook to train 20 people from the community and to train them up as professional painters.
We have had fantastic traction on social media and the reviews and the audiences that have seen the film at the Rotterdam film festival, The Seattle film festival and the Afrykamera festival in Poland have all been moved by the film. Our theatrical opening in South Africa is on the 7th September 2018 so our PR, TV and Radio campaigns have just been activated.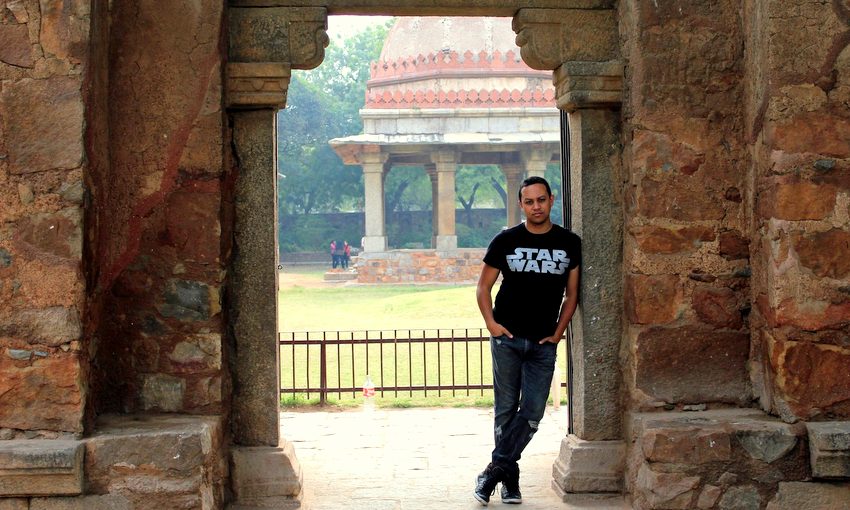 indieactivity: What do you hope audiences get from your film?
Daryne Joshua: This film was always a passion project and as we got to know Ellen, we were so moved by her story that we felt audiences needed to get a glimpse into the struggle that she lived through with a methamphetamine addicted son and how the system failed her. It was set in picturesque Cape Town, but in a ghetto with the plight of a mother who's love for her son forced her to do something. Murder him.
indieactivity: What else have you got in the works?
Daryne Joshua: We have a film "looking for love" opening the week before Ellen in Theatres locally, and are in development of 4 feature projects with 2 slated to be shot in 2018. All the films are to be shot in South Africa. We also developing 2 co-productions with Dutch companies and have had some enquiries to work with US based companies, we very excited for what lies ahead,
Follow Daryne Joshua on Social Media
Website
IMDb
Facebook
Twitter
Stage32
ScreenAfrica
The post Daryne Joshua on making Ellen: The Story Of Ellen Pakkies appeared first on indieactivity.