Movie Review: B
WOMEN IN FILM — SUSPENSE THRILLER "BOARDWALK" AT THE ANTHOLOGY FILM ARCHIVES THEATER, NEW YORK CITY.
Boardwalk is a short film made with The Women's Weekend Film Challenge (WWFC) that tackles issues of the Date Rape Drug.
It is directed by award winning director Becca Roth and written by Joanna Pickering and Rachel Kenaston. Boardwalk explores strong female leads with a strong performance by Mikel Butler. Whitney Uland and Hillary Hamilton.
Joanna Pickering and Rachel Kenaston were selected as writers by WWFC and turned in a screenplay told with much vigour. The writers asked the actors if there were any dream role requests before they came up with the story. Butler had said, "no token funny black role." She needed have worried—her character drives the story, waking up distraught on a beach in New jerseY, victim to an attack and with memory loss.
Watching, I had longed to see such a short, and I loved the idea, the story progression, and particularly the dialogue. Boardwalk is fluid, sensational and beautiful.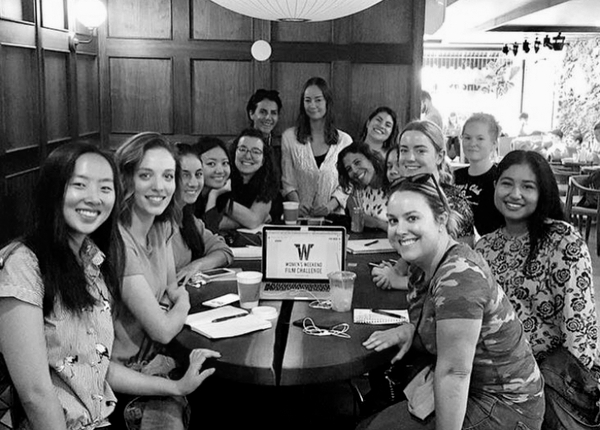 It is a quite impacting impressive work, building suspense in a who-did-it-what-happened way (and despite the constraints of the challenge and micro budget. Not all scenes made the filming schedule which was 72 hours).
I thought it opened a new world into the minds of women and their approach to filmmaking. It was interesting to watch Boardwalk because it was made by an all female cast and crew.
Charlie Gillette (MTV Skins) produced the film with WWFC's Katrina Medoff and Tracy Sayre as executive producers.
Director Roth has recently released her award winning comedy, Lenses, and is the director of Ruth, starring Tovah Feldshuh.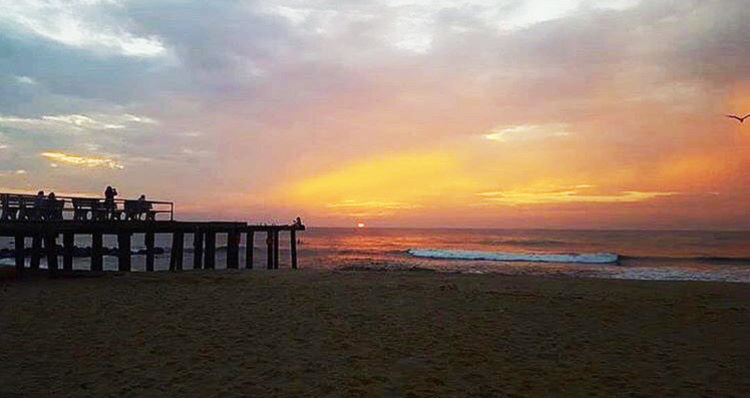 Rachel Kenaston is a performer and comedy writer at Magnet Theater and has worked on Major Arcana. Pickering is the writer of stage play "Beach Break" regarded for strong female content. In 2018, "Beach Break" was top 5 finalist at HBOs ITV Festival as a short Radio play and an Official Finalist for Screencraft's stage plays. She is the creator of TV series "Nanking Road" about early feminist Emily Hahn, and co-creator of "The Subordinates" with Sonja O'Hara (Triads, Doomsday) in early development.
The WWFC provides opportunity for female film makers in making short films to screen and network and support. Boardwalk first screened at The Anthology Film archives theater in October 2018 and enters the festival circuit in 2019.
Film: Boardwalk
Starring: Mikel Butler, Hillary Hamilton, Whitney Uland,
Directed by: Becca Roth
Produced by: Charlie Gillette, Katrina Medoff, Tracy Sayre
Screenplay: Rachel Kenaston, Joanna Pickering
DOP: Carla Mejia
Edited by: Becca Roth
Associate Producers: Angelina Luna & Mériem Dehbi Talbot
Composer: Angelina Luna
Follow the film on IMDB or
instagram @boardwalkfilm @womensweekendfilmchallenge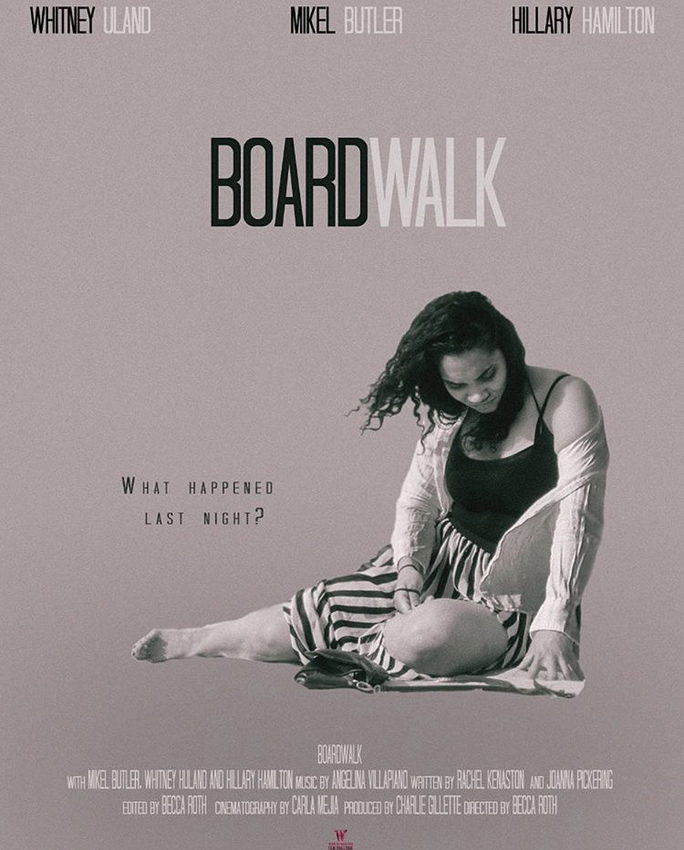 MORE STORIES FOR YOU
The post Review: Joanna Pickering, Rachel Kenaston & Becca Roth's "Boardwalk" by Peter Nichols appeared first on indieactivity.