Berlin, Germany – January 1, 2019
– The psycho-sexual fantasy thriller 8 REMAINS is now also available on VOD via
Amazon Prime.
"The production
was so intense, that we had to split principal photography into two shooting
blocks. I'm thrilled and really proud, that we managed to finish 8 Remains and
can now present it to the world", says Juliane Block, director and producer of
8 Remains. On November 23rd 2018 the film premiered theatrically in Los
Angeles. The German premiere followed on November 24th. Shortly after, the
movie was then released on Amazon Prime in all English speaking territories
globally and Germany.
8 REMAINS, written
by best-selling author Laura Sommer, tells the story of young and beautiful
Talli (Maja-Celiné Probst). Seconds before her untimely death caused by her
lover and killer Damian (Gregory B. Waldis), she finds herself trapped in a
mirror world, where she has to re-live her past. Slowly, Talli is able to fight
her fear and realizes her chance: she has to face her own daemons in order to
fight her killer, and ultimately prevent her death. "This was the most intense
work I've ever done in front of the camera", says lead actress Maja-Celiné
Probst. "Now I know what it means to let yourself go, emotionally speaking."
Director / producer Juliane Block grew up in Northern Germany and although she obtained a Masters in Design, an early fascination with make-up and prosthetics led her to experiment with making zombie masks. When she got an opportunity to work on Timo Rose's underground zombie feature MUTATION (1999), her fate was sealed.
After spending six
years in Asia, in which time she made nine shorts and the feature films EMPEROR
and mockumentary KINKS (2011), ('Best Asian Comedy' winner at Australia's
Colortape Film Festival), she returned to Germany to get involved in the
multi-director project TRAIN STATION (2015) a CollabFeature project which went
on to win eight awards, including 'Best Feature' at the Los Angeles Diversity
Festival and 'Best Feature' at the Kansas International Film Festival in 2016,
as well as the Special Jury Award at the Film Fest Kosova.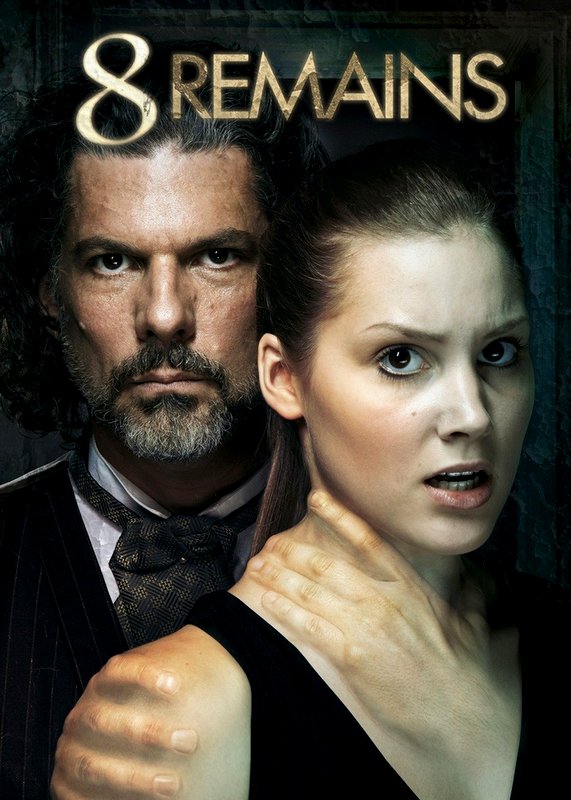 8 REMAINS is the
first in a row of movies, in which Block returns to her genre roots. The thriller
3 LIVES will be released early 2019, and in February / March 2019 Block will
shoot a horror Zombie shocker with the working title "The Dead of the
World."
8 REMAINS is
available on Amazon Prime:
Germany: http://bit.ly/8remains_d
Other Engl.
Territories: http://bit.ly/8remains_en
MORE STORIES FOR YOU
The post Juliane Block's Mystery, Thriller "8 Remains" released Theatrically Worldwide & on VOD appeared first on indieactivity.