Stephen Nagel is a South African filmmaker, who has been writing and directing films for a few years in the city of Cape Town in South Africa. Stephen approaches filmmaking through guerrilla style. His lighting incorporates a lot of natural light, simple story premises, with layers, deep themes. His crews are mostly drawn from friends, both new and old. And like most of us he is open to collaborate with other filmmakers.
Q: Introduce your film briefly?
Stephen Nagel: Day Zero is my latest short film, set in a post-apocalyptic Cape Town, dealing with a severe drought. The story follows a group of people being pursued by a vicious, relentless hunter while they make their way to a safe haven at all costs. The film has a mostly dark tone, with a few moments of levity. We've just started festival submissions for Day Zero, but honestly I'm just happy to have the opportunity to make films.
Q: Give a background of your personal experience with the story, writing, production and marketing?
Stephen Nagel: The idea for Day Zero came about in early 2018 as Cape Town was dealing with a very real drought, the worst it's seen in decades. We started to imagine and flesh out a world where the water ran out and the government and broader society collapsed. We set out to build this world, using genre to define a new story with universal appeal.
Not something easy to do on an indie film budget. Instead of showcasing the bigger world we'd developed, due to limited resources, we instead focused on telling an intimate story focusing on a small group of people who are nevertheless part of this much bigger society. It was important that the story remained a very personal experience.
Q: Did you start writing with a
cast (You or any) in mind?
Stephen Nagel: Myself and screenwriter Dean Ravell worked on developing the story, knowing that we wanted a genre film set to the backdrop of the drought in Cape Town. We held open casting, and along with producer Haniefa Mooideen, selected our main cast from the talented group of people who auditioned. We were really lucky with the cast we ended up with and I'm looking forward to working with all of them on future projects.
Q: How long did you take to complete the script?
Stephen Nagel: The first draft of the script was completed in just a couple of weeks once we had the main arcs of the story mapped out. While I work well with higher concepts and story plotting, Dean is able to sit in a room and bash out a great script in a really short space of time.
Q: How did you develop 'your film'?
Stephen Nagel: After the script was completed, we started to work on a more detailed treatment, highlighting character traits and creating intricate back stories for each of the main characters. This allowed me to better understand the characters. Before rehearsals we sent the character treatments to the cast for them to use to really get into character.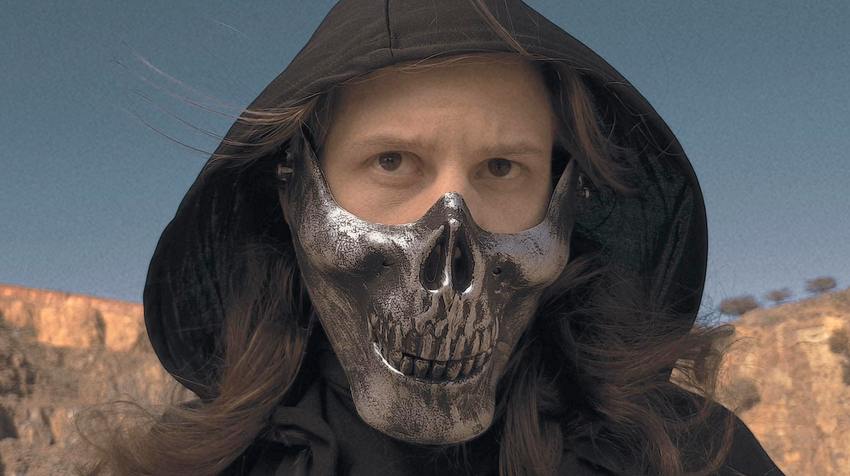 There's something magical about thinking like a character, and absorbing their past experiences and actions to improve how they are brought to life on screen. This is the foundation for effective communication between myself as director, and my cast. It worked well and helped speed up principal photography.
Q: How was it financed?
Stephen Nagel: Day Zero was self-financed by its producers (Dean, Haniefa and I). We raised some funds through traditional methods, but most of the equipment is owned, including the Samsung Galaxy S9 on which the film was shot. Other resources were out of pocket, but we were lucky enough to have a gracious cast and crew willing to offer their time and skills for free to be part of this creative endeavour.
Q: Is there anything about the independent
filmmaking business you still struggle with?
Stephen Nagel: I've tried to break into the traditional film industry in South Africa for many years, and I've realised there are many doors and gatekeepers. Often, it becomes more about who you know than what you can do. This has led me to my new mantra: "Make your own door". And that's what I do. Current channels feel convoluted to someone who just wants to create art. And going 100% independent affords me the opportunity to just create.
Q: How long was your
pre-production?
Stephen Nagel: We moved quite quickly through pre-production, as it lasted about 1.5 months in total. We wanted to keep the momentum going from previous projects, and decided we just needed to pick a story, get the script written and start shooting it.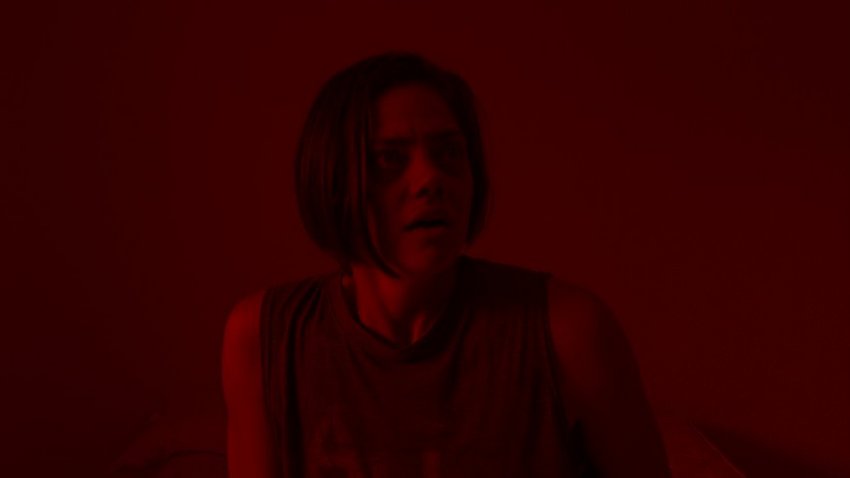 Q: What was your rehearsal
process and period?
Stephen Nagel: We had a few screen tests with the cast members during call backs, where we gave them scenes from the film as well as some improvisation exercises. We then set aside a full day to run through all the scenes outdoors (where most of the story takes place). Blocking was important to get right before we started filming, especially with the more kinetic scenes.
Q: You shot the film in days. How
long were your days?
Stephen Nagel: Day Zero was shot in 4 days over 2 weekends (Saturday and Sunday). We had a 2-week break between the shoot dates to accommodate everyone's schedules. The days typically ran from as early as 4 in the morning, to as late as 6 in the evening, give or take.
Q: Did the tight shooting
schedule make it harder or easier? How did it affect performances?
Stephen Nagel: There's always a chance to do better if one slows things down, but often as an indie filmmaker, you have to be flexible to deal with unforeseen problems like weather, noise pollution, or a scene taking longer than planned. Some days there was a lot of pressure, and I've got a few extra grey hairs to show, but for the most part I enjoy working in that dynamic environment as it often gives rise to cool shots, great performances and interesting moments on film. You have to lean in to the dynamic nature of independent filmmaking to get the most out of it.
Q: How much did you
go over budget? How did you manage it?
Stephen Nagel: The budget was pretty much up in the air and we were taking some strain towards the end of production. At the end of the day we managed to make the film we wanted to, and I'm really happy we did.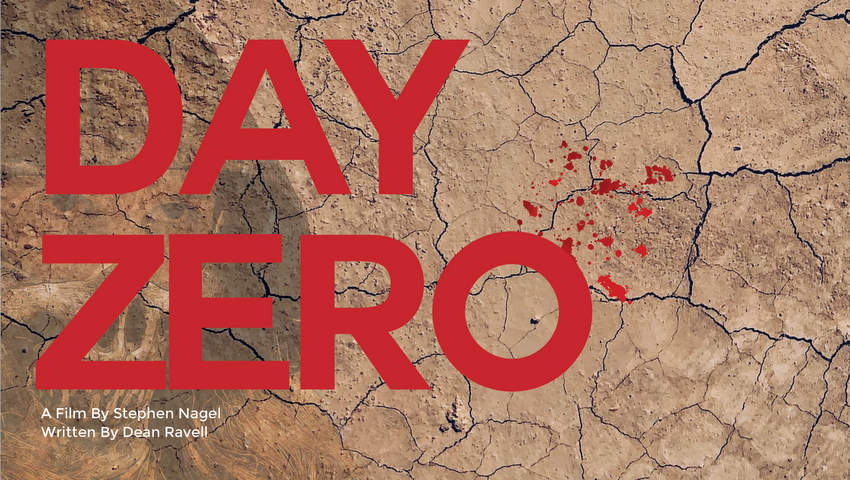 Q:
How important is marketing? Do you think a project can make any dent without it
these days?
Stephen Nagel: Marketing in 2019 is one of the most important things for a film. There are famous directors who have had less exposure for a project because of a lack of marketing. If that's the case for them, it's definitely the case for lesser known creators. Making great art is amazing, but you have to get it in front of people for it to really make an impact; and with the vast amount of content out there in this current information age, it's so difficult to cut through the noise.
Q: What was the experience like working with a small shooting crew?
Stephen Nagel: Working with a small crew is difficult. I worked as DoP in addition to directing, while the writer worked as sound recordist, and our co-producer was in charge of make-up and costume design. Typically one has to wear many hats for an independent film, but having multiple core technical roles in production is exhausting and not easy to pull off without a lot of experience. Thankfully we had many friends who kindly volunteered as production assistants and in other roles on set.
Q: How'd you get such a good look when shooting so fast?
Stephen Nagel: Shooting mobile has its ups and downs. Thankfully we are in an age where mobile technology produces really stunning quality picture. I was able to shoot the film in 4K and get some really cool shots thanks to the beautiful scenery (albeit dry) in Cape Town. Colour grading contributed significantly to the film's look and feel as it has a highly stylized palette, a decision made very early on in pre-production when envisioning the world.
Q: Did you look at rushes? On
what format?
Stephen Nagel: We reviewed dailies after the first day of shooting, but having had a really long day and a separate set of scenes and locations for the following day meant that we were not able to re-shoot immediately. Between the first weekend of principal and the second, we combed through footage and identified which scenes needed improvement.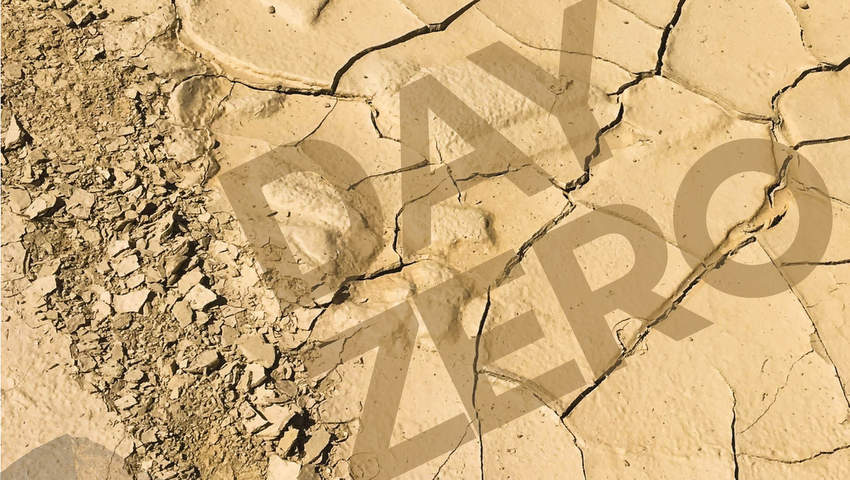 Q: What were the advantages and
disadvantages in the way you worked?
Stephen Nagel: The biggest advantages came from an understanding of the world, the locations and the characters. We put a lot into pre-production to ensure we had a fairly smooth production process. Leaning in to the dynamic nature of independent film will help you to embrace the changes, instead of worrying about them.
The biggest disadvantages would
be a lack of technical human resources; it's difficult to get a dedicated DoP
and sound recordist to collaborate with in the current South African
independent film scene. Locations are another setback, which lead to us filming
in mostly public areas on a run-and-gun basis.
Q:
What else have you got in the works?
Stephen Nagel: I'm currently developing a series which I hope to pitch to a local network, or Netflix. Other than that I have a number of short films in the works, including a sci-fi film exploring a relationship between a human being and A.I. and another story about a werewolf having a bad day, but I won't give away much more than that.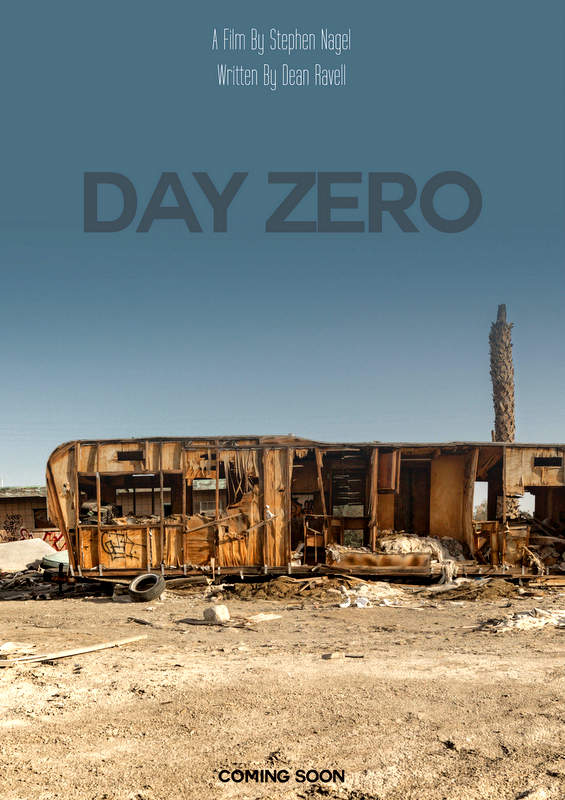 Follow Stephen Nagel on Social Media
Website
Blog
Facebook
Twitter
The post Stephen Nagel, South African guerrilla-style, filmmaker drops formidable short, 'Day Zero' appeared first on indieactivity.