Craig Conway reveals his Future Directorial Film Debut
I grew up in the town of South Shields in the North east of England, my family didn't have a lot of money and things weren't easy, (This is not a pity me party by the way, there were many of us in the same boat) my parents had a volatile and at times abusive relationship because of my father's drinking habits and that had made me timid and scared of most things and to add to it, I seemed to be a target for the school bullies which persisted all the way through until I finally left school at the age of 15.
However, I did seem to have an uncanny knack of being able to defend myself and make friends with the very people who bullied me by creating crazy characters and telling funny stories to deflect them and it was this that my teachers saw at Washington Comprehensive and as I was clearly going to get no grades, my Art, Drama & English teachers pushed me to get better at the talent they saw and once I got on stage in the school production of Bugsy Malone as Dandy Dan, it seemed I'd found what it was I loved and bonus as I was quite good at it to!
From here I joined local groups at weekends in local Church halls. These Drama groups would get us onto local TV shows like Byker Grove where we would regularly play roles and I would get to sit for hours just watching and learning how it all worked in front and behind the camera, I just couldn't get enough. From here I just kept on pushing and persisting local theatres practitioners and organisations anyone and anything that would get me closer to the action and eventually people opened the doors and allowed me to be and do what I was good at.
Q: Did you study what you do?
Craig Conway: I had no real formal training, I was extremely fortunate as the local college at Shiney Row took me on their BTEC course after being turned down by many (and I didn't complete it whoops!) but whilst I was studying I was invited to work on local shows and TIE projects (Theatre in Education).
I was invited by another local theatre group to attend an audition for a TV show called "Our Friends in The North" written by the incredible Peter Flannery and it was here that the truly missed talent Emma Style, Casting Director took a punt and pushed the Director of the BBC Drama and producers to cast me as Christopher Collins.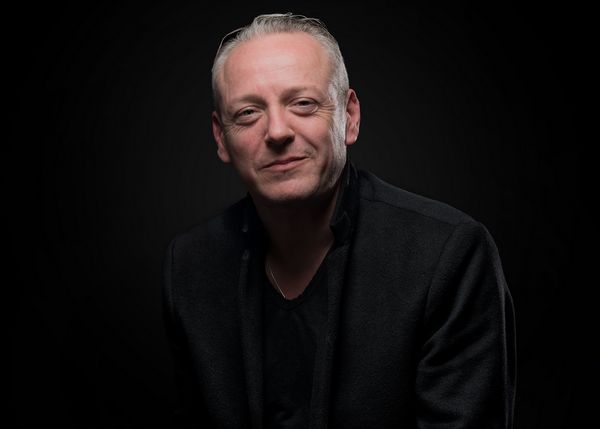 I was thrown in with the big boys and was supported inspired and looked after by the now legendary cast of Daniel Craig, Christopher Eccleston, Gina McKee and Mark Strong, I couldn't believe the magnitude of the show and suddenly I was working in all the local theatres in the region and across the UK and Europe touring performing and taking on lead roles as well as being taken up by the wonderful agent Ken McReddie who looked after me like a father and brought me to London to pursue the ambition even further.
Between London and Newcastle I would head back and forth and whilst working at Northern Stage as part of the ensemble there, I met my dearest friend and friends through writer director producer Mr Neil Marshall and it was here that the journey into film began as we talked and grew close on the set of his short film Combat which led us all onto the set of Dog Soldiers.
I now moved from one picture to the next; The Descent, Doomsday, Vera Drake (Dir. by Mike Leighs), Downtime (Bharat Nalluris), The Tournament (Scott Manns) and many more as well as the TV shows like Wire In The Blood, The Hogfather and The Fades to mention a few as well as touring around with various theatre companies like Northern Stage playing leading roles as Macbeth, Winston Smith and some one man shows Fragile and Doorman written by BAFTA winning writer and incredible friend Geoff Thompson.
These people introduced me to other directors writers producers in theatre TV and Film and very soon I was living the dream I had always wanted to and I was now trying behind the camera with writing and directing theatre and then co-producing and developing features as well as making music videos and helping to develop projects with various partners.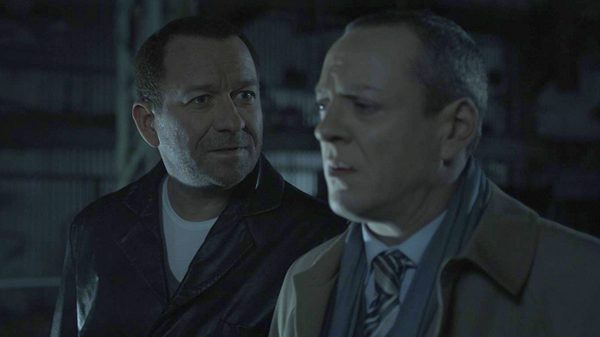 However, ego and stupidity mixed with self-sabotage and selfishness had me blind to believe that "I was better than I actually was" and
although I found myself doing well, I wanted to live the celebration and adulation rather than doing the work or being attentive. After too much drink and drugs, I declined into a downward spiral, this led to the loss of everything: I had to re-start.
Although, it is has not been easy, I feel "Very Blessed" and "Grateful" for the previous experience and for the current journey of "continuous learning", "self discovery" and "understanding" as I head toward the launch of new company with new partners and venture into my directorial debut at some point soon.
Q: What is your filmmaking process?
Craig Conway: I don't have a particular technique when it comes to acting, I guess when I hear action I just react to it like its happening and try to listen and observe what the others are doing and help feed the scene for those opposite me.
I don't believe in losing oneself completely as its not real and I don't want to live in it and hold onto the emotions if it is not needed especially when having dinner with the crew or at the end of the day when I'm home with family and friends and in producing I tend to just try and treat all with respect and equality from runner to lead actor as we are all making the picture, it doesn't work without all the elements combined so again just try to do and be alert and ready for all to tell the story, keep the production going and hopefully produce work that we all feel proud of that the audience love and that the investors get their returns on which hopefully means we all get to go onto another set together to do it all again.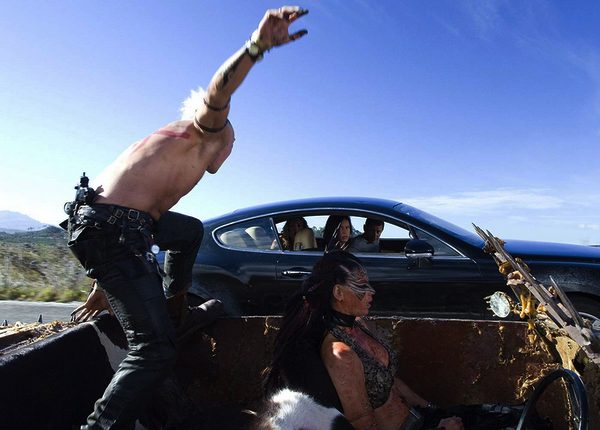 Q: Do you take courses to improve your craft?
Craig Conway: I run workshops and observe more than I partake now, but I do love being in class getting raw and vulnerable, testing out and allowing yourself to fail and try out all sorts of madness, its what makes us stronger and when I can't I'm reading or studying the masses I don't know about and always studying and reading about the psychological, emotional and spiritual makeup of what it is to be a creative and a human being (which essentially is both).
Q: How do you combine, acting, producing and writing?
Craig Conway: They all come together in a paradoxical way working separately together (if that make sense) and I believe that's why they create an industry that is always advancing and discovering more and more, because of the attraction reaction and opposition to one another. Its what makes the process and outcome so exciting because each time it starts from an unknown entity all over again.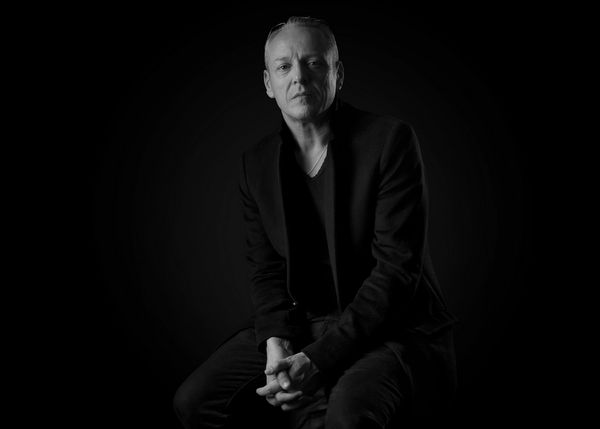 Q: What book do you read?
Craig Conway: I can't think of a particular book or author to name here that explains it fully as there are many wonderful insights into the roles responsibilities process and procedures within each role (Might try write one) but one man who really inspired me when studying was David Mamet and his book True and False, I read that so many times its unreal and would still give anything to work with that man.
Q: How did you get into the film business?
Craig Conway: Neil Marshall without him, there would have been no film career for me, and that's for sure.
Q: How do you turn an idea into a screenplay?
Craig Conway: You don't, you write a story or a script not necessarily a screenplay but a story or a collection of moments until it feels complete or maybe not, maybe until it holds its structure and each of the acts feed the overall journey and takes you on it, through it ,until we reach the conclusion or ending or a new beginning whichever, whatever way it turns out, but essentially you write and then decide how its structured or formulated into what medium you want to tell it through.
Q: What writing tip of ides can you offer?
Craig Conway: I don't apologise, I don't criticise, I don't hold back, I write, write some more and keep writing so long as you are enjoying the journey and so long as you know what it is your writing about go for it!!!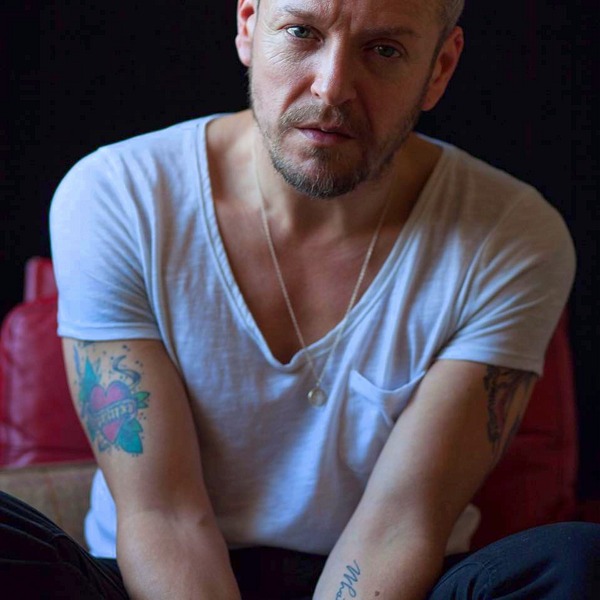 Q: What is it like working in Hollywood?
Craig Conway: I don't really know, I have been in Hollywood many times I have been part of movies which are produced by Hollywood producers and directors before but the system, if indeed there is one at all is changing all of the time, sometimes for the better sometimes for the worst but I hope and believe always trying to advance and much the same as every film or entertainment production wheel around the globe is doing, just trying to keep turning another day.
I think the key to remember is that Hollywood although we all love and hate it with I'd say pretty much the same amount of energy is part of the whole industry not THE industry and the system is something which is always changing.
Q: What do you want to change about the film business?
Craig Conway: I'd like the industry to progress with more honesty Integrity and transparency so that creatives and investors, sales and distribution entities can work together and all benefit from the work that is produced, there's too many investors being taken for a ride and too many creatives being kept out of the loop about how the monies are received and divided amongst the entities.
I would also like to see agents and actors really getting behind the indie film making scene, not just looking at the fee's and whether we are high up in realms of recognition and fortune or merely starting out into the industry we must always try to create opportunities for all levels.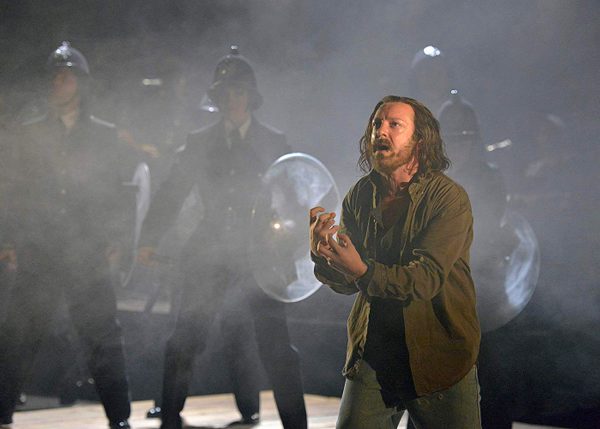 Ideally I'd like the industry itself to become much like that original United Artists set up which the great Chaplin set out and see our industry making films that produce stars rather than stars making movies, if we collaborate and concentrate on this and the business and creativity together in an honest and transparent way, we could be producing so much more variety and so much more integrity into an industry which all too often is viewed with a rather suspicious and uncertain untrustworthy viewpoint.
Q: What do you want to be remembered for?
Craig Conway: I'll leave that for others to decide, hopefully they will be too busy enjoying their time here to care about what I did, but if I can be remembered then I hope it will be by my boys and they can find me through my friends or through the ripples left from my work
Q: Briefly describe your career?
Craig Conway: I've been very fortunate in my career so far working with as an actor writer, producer and director for nearly 25 years in Film TV and Theatre on a national and international level giving me an extensive insight into the industry and diverse and varied skill set.
I've worked with varied international practitioners and production companies in independent and major films from Neil Marshall to Mike Leigh, with credits that include: Dog Soldiers, The Decent, Doomsday, The Devil's Playground, The Tournament, Four, How To Stop Being A Loser, Airbourne as well as more recently playing opposite Olga Kurylenko in MARA from Director Clive Tonge, Final Score playing alongside Piers Brosnan, Ray Stephenson and David Bautista from Director and Producer Scott Mann as well as joining the cast of The Current War which starred Benedict Cumberbatch and Michael Shannon.
I've just filmed "The Courier" working opposite the incredible Gary Oldman, Directed by Zackary Adler, produced by James Edward Barker, Marc Goldberg and Wayne Harris and again working with the brilliant Olga Kurylenko and Dermot Mulroney in London. I'm looking forward to working again with Neil Marshall later in the year and have signed up for a lead in a wonderful feature (announcing soon) which is due to shoot later in the year between the UK and India as well as working with the truly talented Jane Spencer on her film "South Of Hope Street" so lots happening and a very exciting 2019.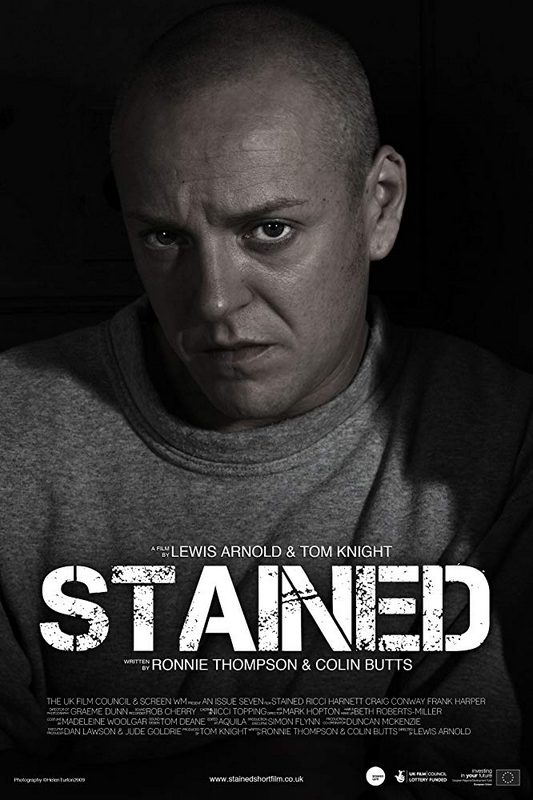 Television projects including Sky, BBC, ITV, E4 Channel4, Fox, BBC America and Sony include Our friends in the north, The Hogfather, Vera, Wire In The Blood, Chasing Shadows, The Fades, Aliens, Houdini & Doyle and The Game.
In Theatre I've worked with Calixto Bierta Teatro Romeo Spain Lev Doddin Maly theatre of Saint Petersburg, Tim Supple and Trevor Nunn at the National Theatre of England as well as touring the UK and Europe playing varied leading roles incl. Winston Smith in 1984, Macbeth and George Orwell in Homage to Catalonia as well as touring the one man shows written by BAFTA award winning writer Geoff Thompson with Doorman and Fragile Directed by Nick Bagnall.
I've written directed and produced many shows for stage and screen including: Car Trouble and A City of Sonnets performed for his Royal Highness the prince of Wales in collaboration with the RSC. and Something of Nothing for the Manchester Contact Theatre.
Film producing credits include Devil's Playground, FOUR, Ghost Writer, Scintilla, Estranged, Broken which I also Co wrote with Director Shaun Robert Smith, Giantland and Gatecrash (due for release 2019) Directed by Lawrence Gough (Snatch Tv Series, Aliens E4).
I also offer mentoring support to up and coming talent through online and live workshops and seminars across the UK and Internationally.
Follow the Craig Conway on Social Media
Website
IMDb
Twitter
Agency
Vimeo
The post Craig Conway Story Dives into his Art, Bouquet of Stage & Film Acting Work appeared first on indieactivity.