Chiwetel Ejiofor, Oscar nominee & BAFTA winner inks a deal with Netflix for global distribution.
Chiwetel Ejiofor directs his first feature-length drama, The Boy Who Harnessed The Wind, which is based on the true story of William Kamkwamba, whose handmade windmill, invention saved his drought-ridden Malawian village from a famine.
This effort puts Chiwetel Ejiofor into the director's seat, causing a shift from his shining acting career into a full fledged filmmaking career. He will be drawing from the extensive experience of working with great directors, while guiding his crew and cast into telling his own stories.
The Boy Who Harnessed The Wind is a story of a boy who is inspired by a science book. The story tells of 13-year-old boy, William Kamkwamba who builds a wind turbine from a library book to save his Malawian village from famine.
The Boy Who Harnessed The Wind movie is a heartfelt, inspiring story that give us a glimpse of a no fairy tale Africa, which is faced with natural hazards, such a drought and lack of water, conditions that can be at least controlled, managed or changed be introducing the appropriate technology to make life a better for its inhabitants.
The Boy Who Harnessed The Wind is coming to Netflix March 1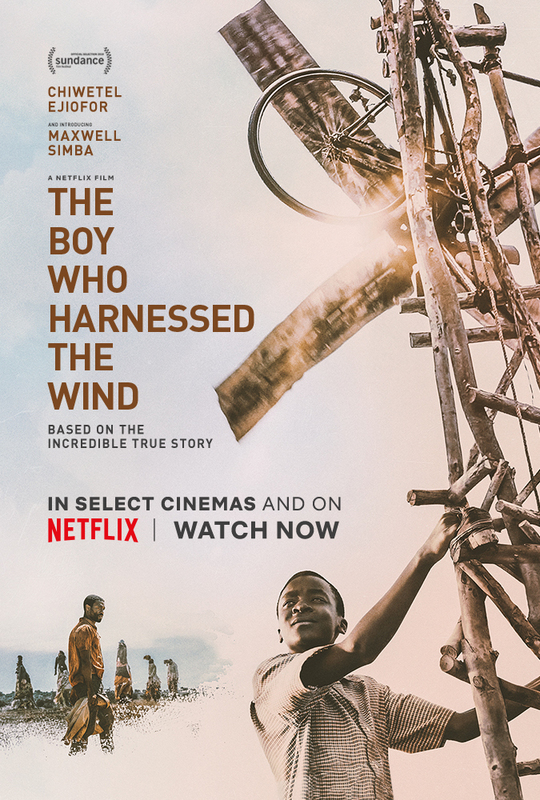 ---
English actor Chiwetel Ejiofor is renowned for his portrayal of Solomon Northup in 12 Years a Slave (2013), for which he received Academy Award and Golden Globe Award nominations, along with the BAFTA Award for Best Actor. He is also known for playing Okwe in Dirty Pretty Things (2002), the Operative in Serenity (2005), Lola in Kinky Boots(2005), Luke in Children of Men (2006), Dr. Adrian Helmsley in 2012 (2009) and Dr. Vincent Kapoor in The Martian (2015).
Cast
Maxwell Simba
Chiwetel Ejiofor
Aïssa Maïga
Lily Banda
Lemogang Tsipa
Philbert Falakeza
Joseph Marcell
Noma Dumezweni
MORE STORIES FOR YOU
Running with Wolves is a film adaption of my 2009, three-part book series, Running with Wolves
The post Chiwetel Ejiofor Makes His Feature Directorial Debut with "The Boy Who Harnessed the Wind" appeared first on indieactivity.