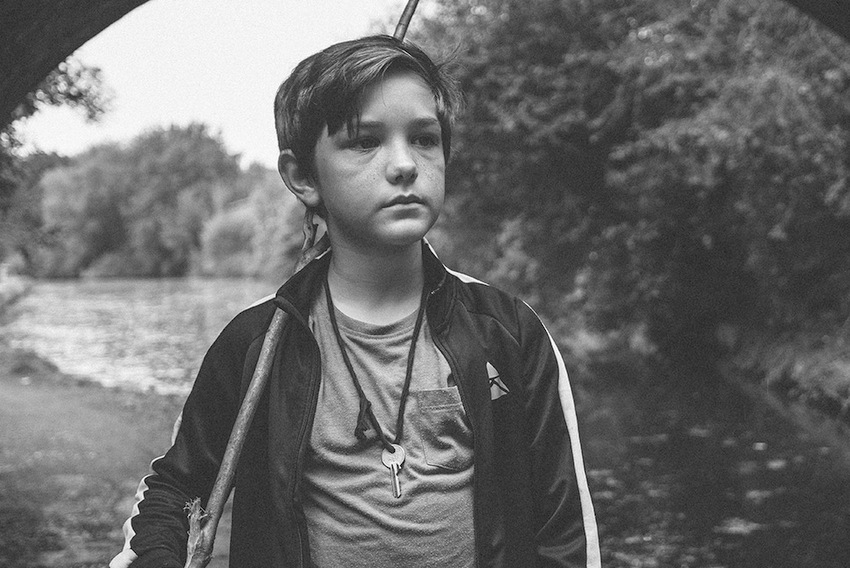 REVIEW: by Peter Nichols | B
Little Shit just as the name suggests leaves no doubt as to what Richard Gorodecky's short film is all about, and if that is all you choose to see, then you will miss the great part of this formidable story, which forms the core of the need that drives the main character, Paul.
Paul is a kid. He is the type you cross the road to avoid. He is the no-hoper your children must never become. So, your first instinct will be to not find him likable, and you would be right. And you won't be alone, because Paul would also tell you he finds this side of himself revealing. A part of Paul that he only discovered existed when he's truly lost. But, hand-on there is more, to this kid than meets the eye.
If Paul's actions throw you off after a few minutes into the film, you probably haven't been in his shoes. And you should watch to decide "why he is the way he is". A spoiler, his mother is dying, and the clock on her life is ticking, she is on oxygen sustenance, so bad he will be orphaned in a matter of days. His older brother, who will become the legal guardian after her death cannot take care of himself. He ill treats Paul. Paul is actually the home maker; makes food for the house and cleans up after everyone.
He befriends a young man, who loves to fish, but has cerebral palsy. His new friend brings out the sweetness in Paul, and teaches him to fish. Paul is also sincerely kind and supportive to his mother. Little Shit is a child's journey to discover his and London's hidden nature.
Richard Gorodecky needs to expand this story onto a larger canvas, with a budget of say, $1M.
Little Shit is heartfelt story. It is rude, bold and serves up a sweet sort of kindness.
Follow Richard Gorodecky on Social Media
Website
IMDb
Twitter
LinkedIn
Vimeo
Craig Conway reveals his Future Directorial Film Debut
The post Movie Review: Richard Gorodecky's Little Shit appeared first on indieactivity.