As a kid, I grew up watching Kung Fu movies and wanting to be Bruce Lee. As a teenager I did some commercials like Levis Jeans, Old Spice, Dodge, and Home Depot. I started studying acting. I learned the Mesiner Technique from Janet Alhanti and continued with her daughter Iris Klein. I studied voice, cold reading, scene study. I started doing plays like True West and The Boys Next Door. My first lead role in a film was as Lando Smith, an undercover DEA agent in Kickboxer 4 directed by Albert Pyun.
Q: Did You Study What You do?
Brad Thornton: After I had filmed Kickboxer 4, I wanted to start making films and acting in them. I took about 7 years off from acting to learn about the business and legal aspects of the entertainment industry. I went to law school and worked my way up to a partner head of the entertainment department in Century City law firm. At that point, I left the law firm environment to get back to acting and producing. It's not really the normal route but having a law background and being able to write up investor contracts and business plans is helpful in the indie filmmaking world.
Q: What is Your Filmmaking Process?
Brad Thornton: I mainly use Meisner in my acting process. I put the work in ahead of time so that I can live truthfully in the moment of the imaginary situation being filmed. What that means for me is: I'll read the script over at least 10 times, making notes on actions my character does in the script. I'll take whatever other info about my character from the script and start to develop my background story.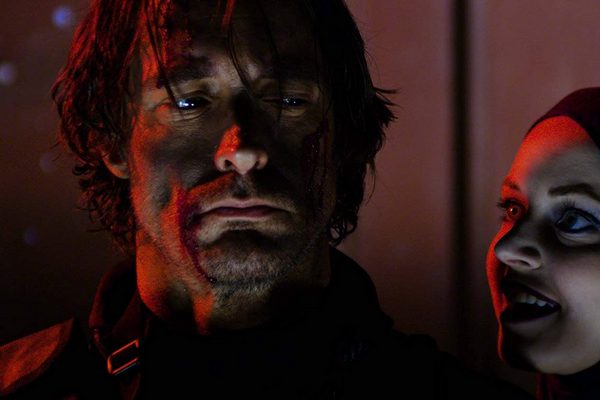 What makes us who we are, and thus the choices we make, are our stories: where we were born, who are parents were, what our first kiss was like, when did we first get our heart broken, etc. I take from the script and expand, creating background stories for my character that I normally only share with the writer and director if appropriate. It helps me live in the character in a more truthful way. Then breakdown each scene I'm in with beginning, middle and end. Finding my character's objective and obstacles in each scene and the transitions from each part of the scene.
I'll look for a key line in the scene. A line that kind of sums up my objective to me in the scene or the most powerful line. Then I'll memorize all my lines and put an intention to each line. Then I rehearse and block and away we go! Once sound is speeding and camera is rolling, I let all of that work go and get out of my head and just be. Just live in that character in that moment.
Q: Tell Us About The Work You Have Produced?
Brad Thornton: The first film I was involved in production was "The Sensei" directed by Diana Lee Inosanto. I did the legal for the film and co-produced it with an amazing team. It was a dream of mine to work with Bruce Lee's God Daughter. That was many years ago and now I'm very grateful and honored to consider Diana and her husband Ron Balicki family. I then produced the horror thriller "The Cursed" with Phil Melfi, Devin Watson and Louis Mandylor.
We did that one from script to screen. It was quite a ride to say the least. We shot it in a small town in Tennessee called McMinnville. I have many of friends that I met in Tennessee from that adventure. The last film I helped on producing was the last film that I starred in entitled "Interstellar Civil War" directed by Albert Pyun. I was fortunate to have an amazing team of other producers that I worked with including Michael Su and Cynthia Curnan.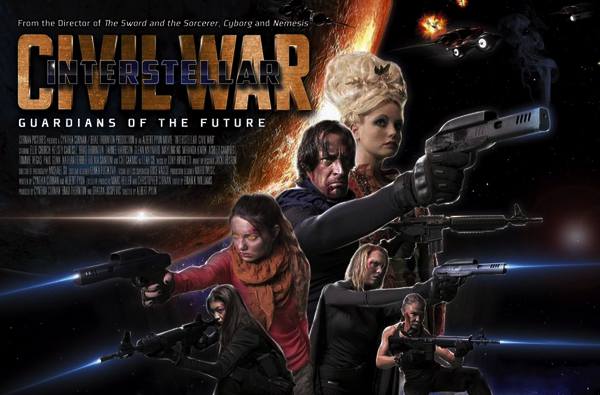 Q: Do You Take Courses To Improve Your Craft?
Brad Thornton: Starting out with a good technique class then scene study. Also maybe on-camera workshops, audition/self tape workshops, repeat exercise classes, stage combat, stunt work, theatre, private coaching…those have helped me in my craft. It is a craft and one that I can always be learning and improving on. 
Q: How Do You Combine Acting And Producing?
Brad Thornton: I try to get all of my producer duties out of the way prior to the start of principal photography. I'll surround myself with other amazing producers and let then take more of the load producing while I am on set preparing to act in a scene.
Q: How Did You Get Into The Film Business?
Brad Thornton: Albert Pyun gave me my first break with a lead role in Kickboxer 4. I think I made it through 4 auditions/callbacks acting some scenes and 2 callbacks doing fight demo/stunt work. Albert had faith in me and gave me a shot. I've always been grateful for that. Working with him again on Interstellar Civil War has been a blessing. He's a hero to me and so many.
Q: How Do You Create Character?
Brad Thornton: Through stories. A background of certain stories that are meaningful in who the character is. Where I grew up. Did I love my parents? Did I grow up poor? rich? I look for clues in the script and make up the rest. Stories that mean something to me so that I can repeat them in my head. Sensory memory. Specific details of a story that make it real to me. It allows me to live in the character more fully.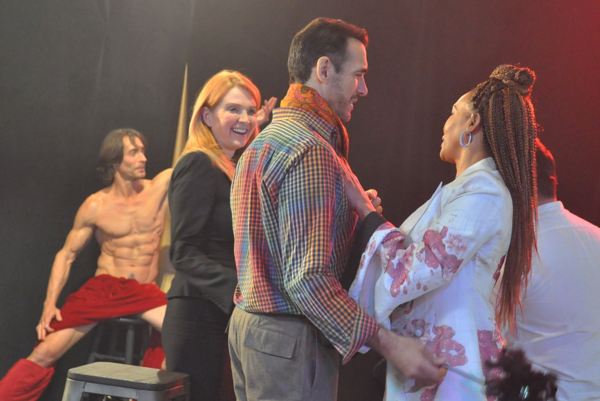 Q: What Tip Or Ideas Can You Give Young Actors?
Brad Thornton: Work, work, work…then work some more. Work so hard that you know the scene inside and out. The intentions, the objectives, the obstacles, the lines, the stories. Work so hard that it lives in you. Then when the sound starts speeding, the camera rolls and you hear "ACTION!" you let all that work go, get out of your head and enjoy being that character living that moment.
Q: What Is It Like Working in The Filmmaking Business?
Brad Thornton: A challenge and my bliss. It's not work to me. I'm still a little kid. Filmmaking I still get to play.
Q: What Do You Want To Change About The Film Business?
Brad Thornton: I'd like to see more Tax incentives for indie filmmakers. I like the direction the film industry is going. There's alot of opportunities for indie filmmakers to create good product and get it distributed so that they can make their investor it's money back. At the end of the day, it's show business and the bottom line is profit. If you can make a good product, nowadays you don't need a big studio or mid size distributor, the internet and how media is viewed has changed the game in favor of the talented indie filmmaker.
Q: What Do You Want To Be Remembered For?
Brad Thornton: Definitely not my faults, which are many, depending upon who you ask. Ha! I'd hope that those that know me would remember me for being kind, a peaceful warrior. A passionate actor and martial artist. One not led by fear but by faith. A dreamer and lover of life. Someone who maybe made a difference in someone's life, by a smile, a gesture, a note, a film. Someone that always believed that the light always wins.
Follow the Brad Thornton on Social Media
Website
IMDb
Facebook
LinkedIn
MORE STORIES FOR YOU
Minh Collins is also the Founder of Hollywood Florida Film Festivals
The post Interview with Brad Thornton appeared first on indieactivity.