Khalilah Joi (Actress) must balance love and doubt when the classic noir meets the world of Mixed Martial Arts in the newly released dark crime thriller, A Violent Man.
A Virginia native, Khalilah has been making the rounds on television
with appearances on The Good Doctor,
Being Mary Jane, S.W.A.T., Agent Carter, Rosewood and as Wendy in the
comedy series Sexless on BET and
online. Previously, she was named ABFF Star Project winner, ABC Discovers
Digital Casting Competition winner, Best Supporting Actress SOFIE (Short Film
Awards for Jonestown), and digital
company Black&Sexy TV's Best Female Newcomer and Best Kiss.
Currently, Khalilah can be seen as the jilted and increasingly
suspicious girlfriend, Whitney, in writer/director Matthew Berkowitz, A Violent Man. The story kicks-off with
former NFL running back Thomas Q. Jones starring as Ty Matthews, a struggling
mixed martial arts fighter who becomes instantly famous when he upsets the
undefeated champion. Things heat up when Ty becomes a murder suspect after the
female reporter covering his story (Denise Richards) is found dead after their
one night stand. Ty's only alibi is his girlfriend Whitney, who is aware of him
arriving home late that night. The worst-case-scenario tale combines a
blackout, a dead body and incriminating circumstances, leaving Ty in the middle
of a mystery.
Also still ahead, Khalilah will showcase her skills in the History
Channel's new UFO-themed series Project
Blue Book from exec producer Robert Zemeckis. Plus, she will be recurring
in the second season of HBO's acclaimed series Big Little Lies, along with Reese Witherspoon, Shailene Woodley,
Zoe Kravitz, Nicole Kidman, Laura Dern and Meryl Streep.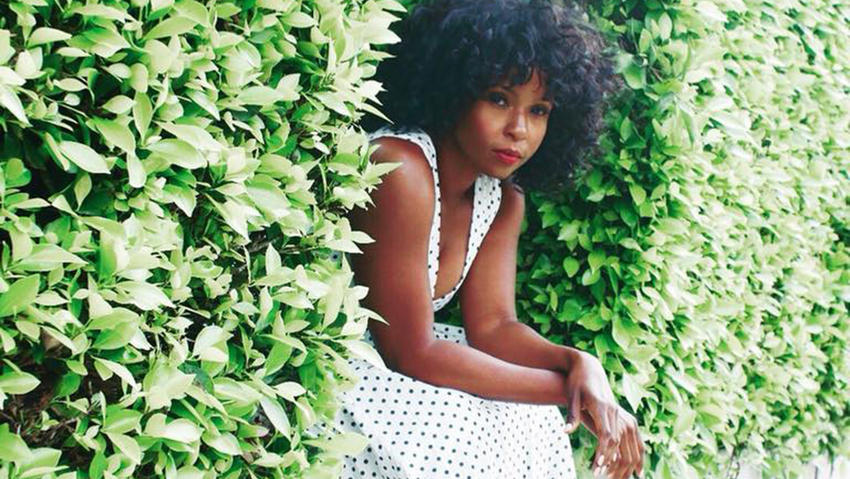 indieactivity: How did you get into acting?
Khalilah Joi: As an escape really. Before I got into acting, I wanted to be a broadcast journalist. I had already graduated from UVA with an English degree and started working at a local news station. About 6 months in, I realized I didn't want to do the news for the rest of my life. It was so macabre. My mom and a work friend, who was a local actor, suggested I try acting as a hobby. So I started taking classes and doing local plays. Less than a year later, I was in D.C. at a conservatory. Once I started, I just didn't want to stop.
indieactivity: What helps you create a character?
Khalilah Joi: I think knowing what the character wants is always the first step in understanding who they are and why they're making the choices they're making. Objectives, intentions—those are pretty fundamental acting tools. Beyond that, I like to create a backstory for the character that makes sense based on the material I'm given. Then things can get more specific: 'How does she walk, sit, move, sound? What kind of energy does she exude? Who is she outside of the script's given circumstances?' And for me, music is a big part of character prep. Depending on the tone of the scene, I like to find a song that helps me create that particular mood for the character.
indieactivity: Is there a specific moment when you know you're fully prepared?
Khalilah Joi: Yes and no. I like to be as prepared as possible–do the character work, know the objectives, know the dialogue. But I also know that there's only so much I can do. I can get in an audition room or on set and get direction that's totally outside of my preparation. Their interpretation of the scene might be completely different. That's why it's so important to be able to take adjustments. Even dialogue can change on the spot, so all the lines you've learned are out the window and you have to be able to keep going. There will always be things that are out of our control as actors. So yes, preparation is incredibly important, but I know things can change at any moment.
indieactivity: Briefly explain your role in the new film A Violent Man.
Khalilah Joi: I play Whitney, the long-time girlfriend of Ty Matthews, (Thomas Jones,) who is a struggling MMA fighter. She takes on the financial and emotional burdens of being in a relationship with someone who puts his personal interests ahead of their relationship. I think she's relatable to a lot of women who, at some point, have to decide how much they're willing to tolerate for "love."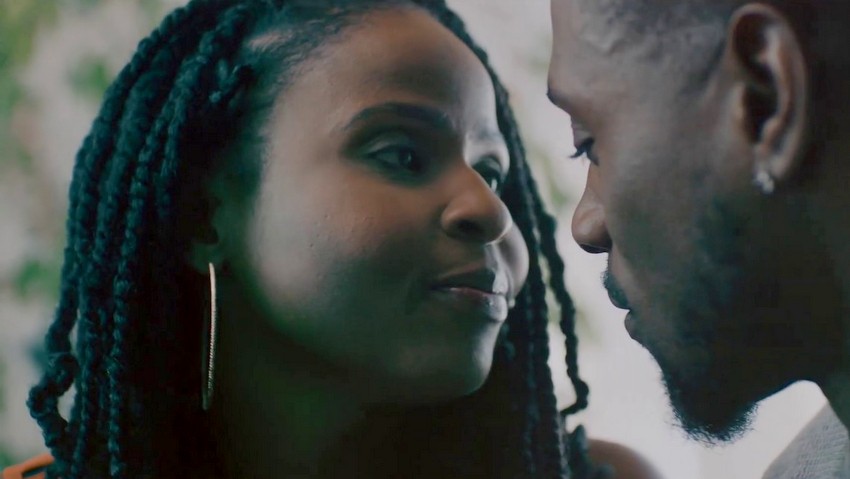 indieactivity: What was your first impression of the relationship between Whitney and Ty?
Khalilah Joi: Troubled and lopsided. Whitney seems to take on so much of Ty's "stuff." It was hard for me to understand at first. When I was prepping the character I actually sat down with a friend who's a family therapist to talk about the emotional/mental state of a woman like Whitney, who continues to put Ty's needs ahead of her own—to the point where's she willing to lie to the police and risk her own freedom. That conversation helped me create Whitney's back story and to understand why she was making those choices.
indieactivity: How do you keep your performance fresh during long hours on set?
Khalilah Joi Again, music is big for me. Doing take after take, especially an intense emotional scene, can be really draining. And it can be hard to stay in it, so I like to have at least a few songs that help bring me back to that initial energy. Sometimes I'll also bring sentimental things on set that help carbonate me—letters, photos, etc. And honestly, when I'm just exhausted, caffeine goes a long way!
indieactivity: What's the best advice a director ever gave you?
Khalilah Joi: I can't think of a director's specific advice, but one thing my acting teachers over the years have emphasized is 'you gotta let it go!' All that prep we do before auditions or scenes, we have to let it go before each take and be fully present. Otherwise, you're just trying to re-create something from an earlier take or from rehearsal rather than actually listening and responding. And that's a trap.
Also, after it's done—the audition is over,
the film is wrapped, you gotta let it go completely. Don't second guess
everything you did. It'll drive you crazy. And whatever emotional trauma you
may have taken on for the role, you have to find a way to release it for your
own well-being.
indieactivity: Any other tips for actors you'd like to share?
Khalilah joi: Get a life! Honestly. My current acting teacher, Sharon Chatten, shared a piece of advice that Robert Redford gave, which was to have real life experiences outside of acting. That really resonated with me because acting has been my life for so long. It will always be important, but I also want to nurture my life outside of the industry. I truly believe it makes life more enjoyable and makes the work more textured and unique. Win-win.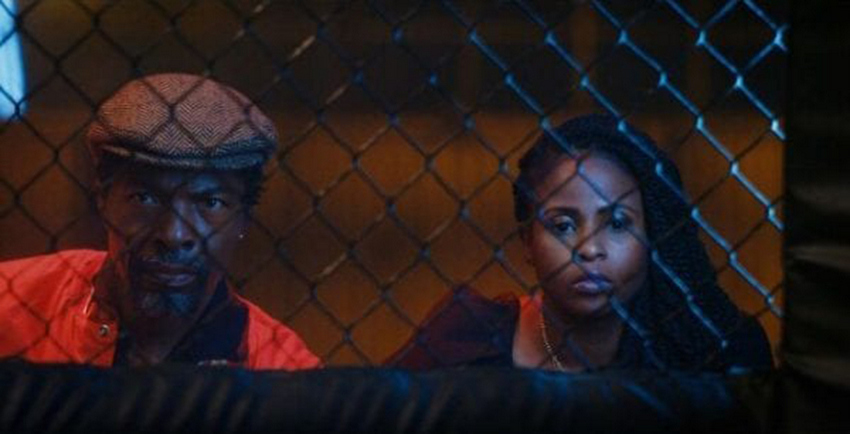 indieactivity: Is there anything you'd like to change about the business?
Khalilah Joi: I acknowledge that a lot of changes are happening in the industry right now, but I still think there's a long way to go with regard to fostering authentic and long-term diversity, (in front of and BEHIND the camera,) in terms of race, gender, sexuality, disability, etc. 
I would also love to see more risk-taking
when it comes to casting new talent—an effort to get fresh faces in the big
rooms. I understand that "names" are a draw and that this is a business. But I
also think there's enough room to give actors with less recognizable names an
honest shot too.
indieactivity: Who is your creative idol and what do you love about their work?
Khalilah Joi: I know it's a common answer, but definitely Meryl Streep. She is so fearless and nuanced in her work. She gives her whole self every single time. That's the type of actor I aspire to be.
Follow Khalilah Joi on Social Media
Website
IMDb
Facebook
Twitter
Instagram
LinkedIn
MORE STORIES FOR YOU
The 2019 NYITFF features over 30 works by theatre artists, including 14 premieres, from February 8-11
Lost & Found is directed by Andrew Goldsmith & Bradley Slabe. It is produced by Wabi Sabi Studios, Screen Australia, Pixel &…
Lineup features talent including Alexander Skarsgård, Taylor Schilling, William Fichtner, Kate McKinnon, Dev Patel, Ethan Hawke, Anna…
The post Actress Khalilah Joi Balances Love and Doubt in Noir Meets MMA Film appeared first on indieactivity.