Nyle Lynn has been taking
the festival circuit by storm as producer and star of the laugh-out-loud indie
short, The Kids Menu.
Nyle
has appeared on-camera in projects ranging from Tribeca Film Festival entries to
network television to new media shows and more. She also has a solid background
in theatre, performing in shows Off-Broadway and beyond. Some of her favorite
acting experiences so far have been playing an edgy dramatic lead at The Actors
Studio in New York, performing Shakespeare in London and doing spoofs on Comedy
Central.
Originally
from Maryland, Nyle comes off like a true New Yorker, when she goes
head-to-head with The Soprano's Vincent
Pastore in The Kids Menu — and it's
paying off. The film focuses on the hyper-gentrification that is closing down
the mom-and-pop shops in a local neighborhood.
For
the past year, The Kids Menu has been
racking up awards and screening as an 'Official Selection' at 20 festivals
throughout the country and across the pond. Most recently, it wowed at the New
York City International Film Festival where Nyle took home her eighth win for Best
Actress. The film didn't stop there however, receiving four more awards: Best
Actor in a Leading Role (Pastore), Best Supporting Actor (Mario Macaluso), Best
Director (Paul Borghese) and Best Original Story (Richard Vetere).
indieactivity:
How
did you get into the entertainment business?
Nyle
Lynn: I
ran up on stage when I was 4 years old at a jazz concert that my parents took
me too and I haven't stopped breaking the rules and performing ever since.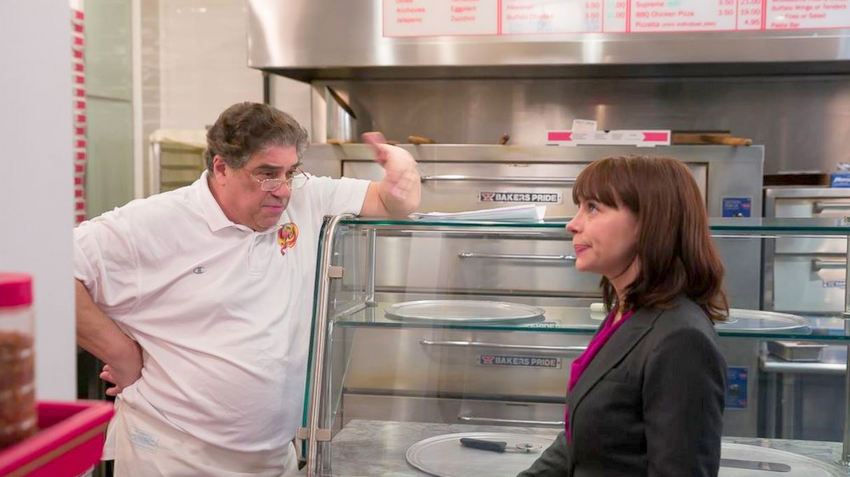 indieactivity: What made you want to create your own projects?
Nyle Lynn: The need to create is persistent in most artists and since my art form is acting I feel called to create characters and then I either have to get cast in, or produce projects for these characters. I day dream a lot and in my imagination the characters have stories to tell and as an actor I want to help give a voice to their adventures.
An actor's job is to bring the truth to the imaginary or nearly real world created by the writer. Sometimes that truth is heightened or silly or gut wrenching, but no matter what it must have its root in the truth of human experience and expression in order for the audience to believe it and connect to the character. Producers help get that art out into the world.
I always think the world needs more art because, as they say, the earth without art is "eh". So produce, I must. I love to encourage and uplift other artists so producing comes naturally to me.
indieactivity:
Briefly
explain your film The Kids Menu.
Nyle
Lynn: The Kids Menu takes a
comedic look at the serious issue of hyper-gentrification that is closing so
many beloved "mom & pop" shops all over New York. Vincent Pastore plays an old
school Pizzeria owner 'Pete' and I play 'Kat', a headstrong modern mom on a
mission. It was written by Richard Vetere, directed by Paul Borghese and we
filmed at Pete's Brooklyn Eats in BK, NY where the food is delicious.
indieactivity:
What
made you want to bring it to the screen?
Nyle
Lynn: For
years I was predominately a New York City stage actress who had done some indie
film and TV. I wanted to do more and fully transition to doing on camera work
full-time. I started looking for a script as a vehicle for myself as an
actress. Then I heard the script read by two wonderful actors at The Indies
Film Lab run by George Katt in NYC and it just popped.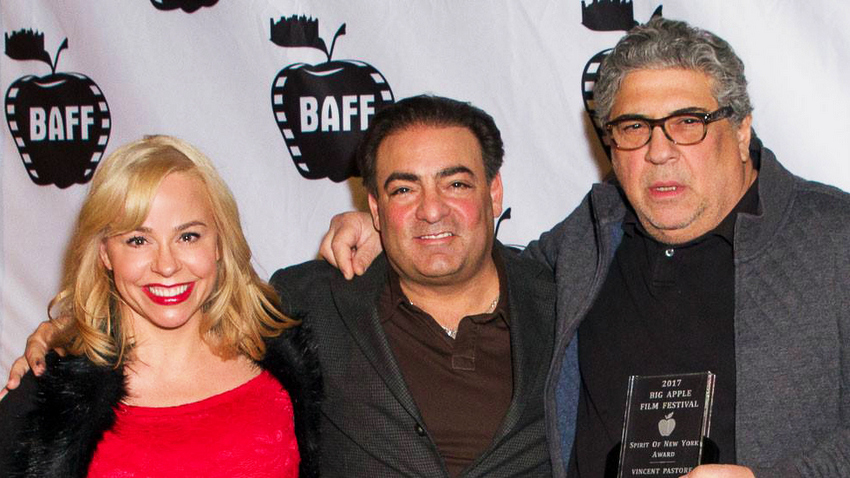 indieactivity: What were the first steps you took to make it happen? 
Nyle Lynn: I knew I wanted the script right away so I ran up to the writer, Richard Vetere, not knowing who he was, as soon as the lab wrapped up and said "I wanna make your script into a movie". Richard kindly then connected me with Paul. Then Vinny agreed to do it because Paul agreed to direct it. Those guys took a big chance on me and I am forever grateful for that.
I had a simpler plan in my head about doing it with my friends at the lab who are also wonderful actors but I guess God wanted me to create a production company and hire a bunch of my actress girlfriends – like Maayan Schneider, Michelle Felice Hartley, Helene Galek, Kasey Rae, Amelia McKendry, Mim Paquin and so many other people who helped make this movie a success.
indieactivity:
Anything
you wish you could 'do-over' on the project?
Nyle
Lynn: Oh
gosh, everything and nothing. You can't make a piece of art and not want to fix
it every time you look at it. Whether you're a painter or a violinist or a
filmmaker, I don't think any artist is ever completely satisfied with their
work but I like to think that dissatisfaction is divine, like Martha Graham
talked about with Agnes Demille, because it make us keep striving to master our
art form at each level of creativity.
indieactivity: How do you balance both acting and producing?
Nyle Lynn: It's hard to balance but I do truly enjoy both. Producing is exciting because I get to make movies from start to finish. And being a producer has made me an even more grateful actress.
Acting is not easy by any means but it is easier to do one job than to do 5 jobs and a producer always has at least 5 things going on at one time in pre-production and on set, so when I get to focus on being an actress it is so joyful. Artistically, I love nothing more than to be knee deep in a character like they're the ocean and I am about to dive in.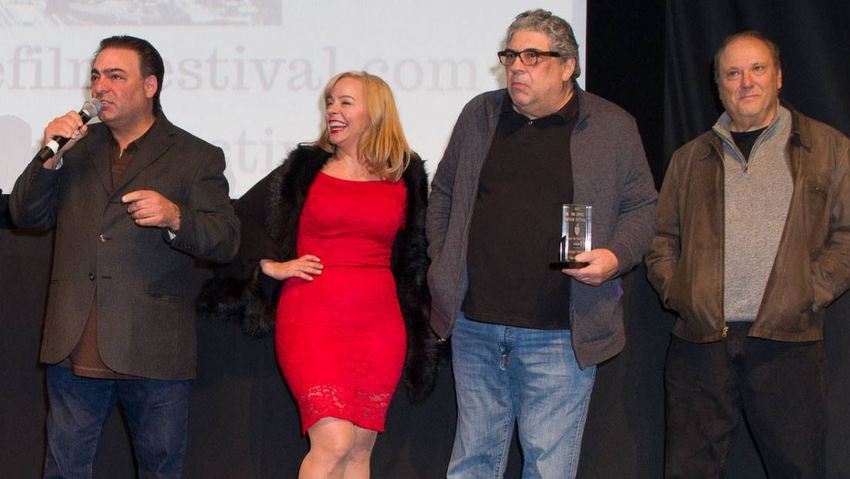 indieactivity: Any tips for others looking to develop their own projects?
Nyle Lynn: Go to every script reading workshop, film lab, and collaborative brunch you can. Go to film festivals and meet other filmmakers. They are your people. Connect and follow up and have coffee. Support your friends and creative colleagues when they have projects. If anyone is fundraising for their film online share their campaign and donate if you can because when your broke actor friends gives you $5 for your movie, it's like a billionaire gave you a fat check that says "I BELIEVE IN YOU". I
t's not about the money; it's about encouraging other artists. And when it does come to the money; don't expect to spend less than a thousand dollars a page on your film, even if you are on a "shoestring budget". We spent way more than that. As a filmmaker you have to realize that a low-budget film in Hollywood can be $1.5 million. So don't be cheap with yourself. Invest as much as you can in your art. Raise as much as you can and for God's sake, make sure you have good quality SOUND.
indieactivity:
What
do you want to change about the film business?
Nyle Lynn: The process and the barriers separating us from working together. I want to start a film lab where it's not just script reading. I want to start a collaborative pre-production film lab with other actors, producers, directors, and writers to support filmmakers in their creations. We do this in the theatre all the time. I was in the development of a new play as an actor at The Actor's Studio here in NYC for two years as the same character and it's a rich, creative experience.
But I don't think it's done a lot in NYC for film – at least not on a deep and complete level. I would also like to lift up as many female directors as possible in this process, not to leave the guys out but rather to lift the women up so that we can all collaborate together at the same level for the same pay in the same safe creative space like a wonderful filmmaking family.
indieactivity:
Who
is your creative idol and what do you love about their work?
Nyle Lynn: Oh gosh. This is such a hard question because I admire
so many creative people. I would say one of my favorite producing actresses
will always be the legendary Lucille Ball because she was hilarious and
brilliant and was the first female producer that I know of. She has always
inspired me and she makes me laugh a lot!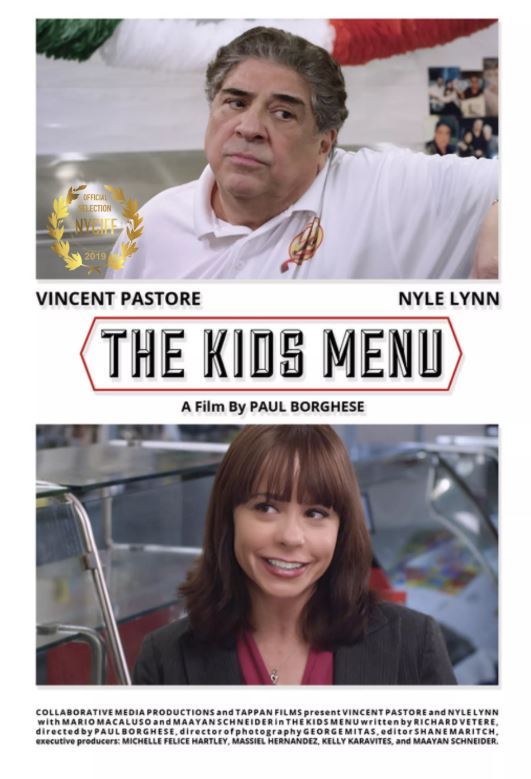 Follow Nyle Lynn on Social Media
Website
IMDb
Facebook
Twitter
Instagram
YouTube
MORE STORIES FOR YOU
Lost & Found is directed by Andrew Goldsmith & Bradley Slabe. It is produced by Wabi Sabi Studios, Screen Australia, Pixel &…
The post Nyle Lynn, Actress & Producer, Delivers Comedic Look at Social Issue appeared first on indieactivity.