The geeks will inherit the earth.
Award-Winning* Dystopian Thriller, "Division 19″, starring Mandy's Linus Roache and Alison Doody (from Indiana Jones and the last Crusade), heads to theaters and on digital this April from Uncork'd Entertainment.
In the future, prisons have been turned into online portals where paying subscribers get to vote on what felons eat, watch, wear and who they fight. Panopticon TV is so successful it is about to be rolled out to a whole new town. When the world's most downloaded felon escapes, the authorities set a trap to reel him in. The bait is his little brother who has so far managed to avoid detection.
Also starring Jamie Draven (Billy Elliot), Lotte Verbeek ("Outlander"), Clarke Peters ("Jessica Jones"), L. Scott Caldwell ("Lost") and Will Rothhaar ("Grimm"), District 19 is written and directed by S A Halewood.
Division 19 in theaters and available on demand from April 5.
Division 19 looks at the loss of personal anonymity in 2039. The film was shot in Detroit, London and Los Angeles and is due for release in 2018. Executive Producers: Adam Draper, Diane Kasperowicz, David Mutch, Kathryn Sheard and Melissa Simmonds.
DIvision 19 is *Winner Critics' Award, Fantasporto Film Festival, and the Winner Best Director Suzie Halewood, Boston Science Fiction Film Festival 2018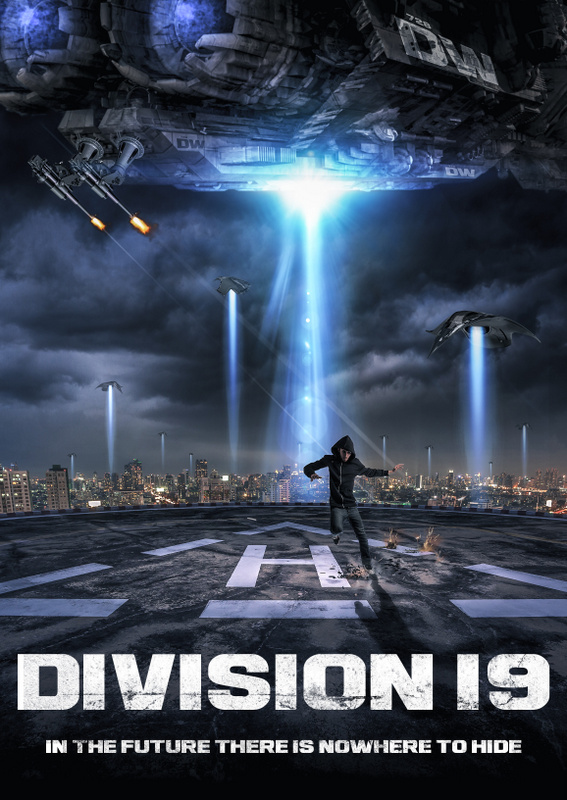 ---
About S.A. Halewood
Her debut feature Bigger Than Ben: A Russians' Guide to Ripping Off London, starring Ben Barnes and Hero Fiennes Tiffin, made The Times Top 100 Films 2008. It won Best Comedy Feature at the Los Angeles DIY Film Festival, Best of the Fest at Edinburgh and was nominated for Best Feature at Austin Film Festival. It also showcased at Cinequest, Moscow and others…
About Uncork'd
Uncork'd Entertainment was founded in July, 2012 by Keith Leopard, a Home Entertainment industry veteran. The Company focuses on distribution in six areas: Digital Media, Physical Home Entertainment, Aggregation, Theatrical and Television, Foreign Sales, and has secured relationships across all platforms to ensure your film reaches the widest audience possible.
Follow Division 19 on Social Media
Website
IMDb
Facebook
Twitter
Instagram
YouTube
MORE STORIES FOR YOU
The post DIVISION 19, New Trailer, Premiere's in Theaters & On Demand April 5th appeared first on indieactivity.