All eyes are on Midsommar, the next project from filmmaker Ari Aster after his successful horror drama, Hereditary terrified audiences to complete an impressive $80m at the box office (& counting).
Indie distributor A24 is stuck with Ari Aster for Midsommar which will be, a Kill List-style film that starts out as one genre and ends up firmly wedged in horror. Only, instead of crime gangster flick, Aster's film is described as a summer road-trip movie enjoyed by a young woman and her boyfriend until they fall prey to a local pagan cult in Sweden.
Synopsis: A young woman reluctantly joins her boyfriend on a summer trip where things quickly go awry.
The summer film centers around a vacationing couple in a small Swedish village. The trip starts out slightly idyllic as main character Dani, played by Florence Pugh, becomes acquainted with the town. But as her time lingers she becomes increasingly more suspicious of their neighbors as its cult-like tendencies become apparent.
The main cast of Midsommar are Florence Pugh, Jack Reynor, William Jackson Harper, and Will Poulter. Midsommar is directed by Ari Aster (Hereditary), produced by Lars Knudsen and Written by Ari Aster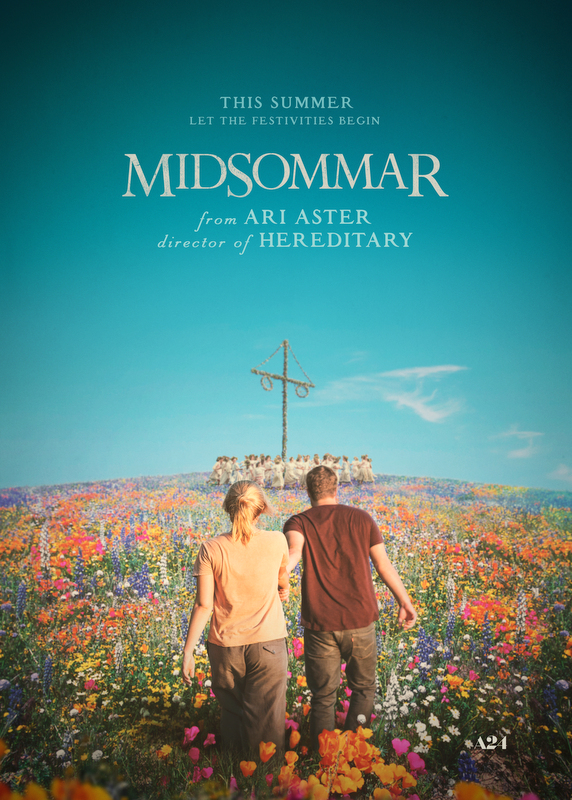 ---
Who is Ari Aster?
Ari received his MFA in Directing from the AFI Conservatory. He has written and directed several short films – most notably MUNCHAUSEN (starring Bonnie Bedelia), BASICALLY, and the controversial 30-minute THE STRANGE THING ABOUT THE JOHNSONS. His films have played the Sundance Film Festival, SXSW, the New York Film Festival, Fantastic Fest, Slamdance, and many others. His novel Sammy Barthowe At Your Service! was a finalist for the Starcherone Prize for Innovative Fiction.
Ari 's first feature HEREDITARY (starring Toni Collette, Gabriel Byrne, Alex Wolff and Ann Down) premiered to great acclaim at the 2018 Sundance Film Festival. It is being released wide on June 8 by A24.
Follow Midsommar on Social Media
Website
IMDb
Facebook
Twitter
Instagram
MORE STORIES FOR YOU
The post A24 & Ari Aster, Director of Hereditary, Release Midsommar August 9th appeared first on indieactivity.