Steven Adam Renkovish or "Adam"" as he is fondly called is from Easley, South Carolina. Adam Renkovish graduated from North Greenville University with a Media Ministry degree, but decided in his sophomore year that he wanted to pursue his dream to become a filmmaker.
Film has been an early part of Adam's life for as long as he can recall. He was born with "mild-cerebral palsy" in his left foot. Adam was never the sporty type, so the arts became a refuge. Over time, he learned more and more about the art of filmmaking by studying the work of Stanley Kubrick, Ingmar Bergman, Terrence Malick, David Lynch, and Henry Jaglom to name a few.
Q: Why did you get into filmmaking and screenwriting?
Adam Renkovish: I began writing at an early age and discovered that I had a knack for storytelling. Added to that, I had always had an interest in the art of film. One of my school teachers, Mrs. Holder, saw that I had a gift, and encouraged me to write film reviews for the school paper. Shortly after that, I began writing my own screenplays. I'd recruit my friends in the neighborhood to participate in little film projects with me. It just became a passion, the thing that I thought of first thing in the morning. When I entered college, I met one of my best friends, Brittany Renee Smith – who would go on to star in my first serious short, A Beautiful Silence – and we began filming little silly projects for my video production class. My love for filmmaking continued to grow, and the rest is history!
Q: I get all kinds of requests from filmmakers, but the most prominent question I often get is 'How does an indie filmmaker distribute his/her film'?
Adam Renkovish: Starting off, we had no distribution deal for A Beautiful Silence. We financed the film ourselves, and later after the festival run, we self-distributed using Amazon's CreateSpace and Video Direct platforms. Our second short, Fugue, was self-financed as well.
Q: At what period in the filmmaking process, does an indie filmmaker need to start planning for distribution?
Adam Renkovish: The most important thing is to shoot the film first. Get as much coverage during that period as you possibly can. Make sure that you are totally satisfied with what you have as far as the project is concerned, and then think of distribution. For shorts, distribution is a bit trickier, and perhaps this aspect doesn't require as much pre-planning as, say, a feature would. All of that will fall into place when the time is right.
Q: Indie filmmaking is a model based on zero-budgeting or small budgets. How do I get my film in theatres with such a budget?
Adam Renkovish: The best way to get your film out there is to start submitting to as many festivals as you can. Again, when you're working with shorts, it's entirely different than if you were dealing with a feature. The festival circuit is a great way to share your work with an audience, and with other filmmakers and professionals in the industry. When you see your work projected on a big screen in front of an audience for the very first time, well, there's nothing quite like that. It's a feeling like no other.
Q: How can filmmakers finance their projects?
Adam Renkovish: I can only speak from the experience that I've had, and our films were self-financed. The cast and crew, as well as family members, pitched in to help us get A Beautiful Silence off of the ground. And these days, you have the option to go the Kickstarter or Indiegogo route. 
Q: What films have you written?
Adam Renkovish: The most recent projects have been, "A Beautiful Silence" (2015) and Fugue (2017) https://vimeo.com/194289177
Q: What are the films that you have made?
Adam Renkovish: So far, A Beautiful Silence and Fugue, with an upcoming feature on the way, entitled Awakening. There were other projects back in my high school and college days, as well.
Q: Talk to us about your concept on collaboration?
Adam Renkovish: I have been fortunate enough to collaborate with people who I love. I have a select group of people that I am very close to – my "film family", if you will – and I stick very close to them. Some I've known for years – Brittany Renee Smith, Chasity and Josh, David Wright, Cameron Cook, James Amsden on A Beautiful Silence – and some I've known for about a year or so – Bradley Andrew on Fugue. They mean so much to me, and as film is a collaborative effort where everyone works together, crafting the best work that they possibly can, it's important to stick with people that you know and trust. If others come along down the line, that's great! But selecting the right people is very important, at least as far as I'm concerned.
Q: How do you find the process of filmmaking as an indie filmmaker?
Adam Renkovish: There is lots of freedom. My style is very stream of consciousness and abstract, free-flowing. My work is pieced together over time. On any given day, I may run out randomly to grab pick-up shots, to film an extra scene that came to me out of the blue. I don't restrict myself in the confines of a schedule. It just happens when it happens. Now, that will change with the upcoming feature. But even then, it will be a joyous process for me. Nothing makes me happier than when I'm out creating something. I'm just thankful to have whatever gifts that I've been given. I plan on using them for as long as I'm here on this earth!
Q: Describe your recent work, or film, take us through pre-production production and post production. Marketing too?
Adam Renkovish: With Fugue, I wrote the script in about forty minutes. It is largely based off of my feature script for Awakening. In many ways, it is a prologue to that film. It's a mood piece. Brittany and I found the locations that we were looking for, locked in a date for the shoot, and went out and shot the exterior scenes that we needed. My cousin's family owns some farm land in South Carolina. It's surrounded by a wooded area, which is where we shot.
The interiors were shot in Brittany's apartment, with Bradley acting as our boom operator. He also helped me with the lights, which ended up being too intense. We ended up shooting on a 35mm Rokinon lens with a lamp on the far side of the room and a bunch of candles. The final product was absolutely gorgeous. Bradley and I have just begun editing. So far, we've got a great opening sequence. Over the course of the next few weeks, we'll continue editing until I've got what I want, and then of course, we'll add David's music, and work on the color correction. As far as marketing, we have an official poster and promo materials, and I'll be submitting it to a few film festivals to get it in front of an audience as soon as possible.
Q: What are your future goals?
Adam Renkovish: My feature film, Awakening, is the big goal right now. It will be my first feature. I started writing that script way back in 2008. I'm glad to see how far we've come with it. I'm very excited to get started on that.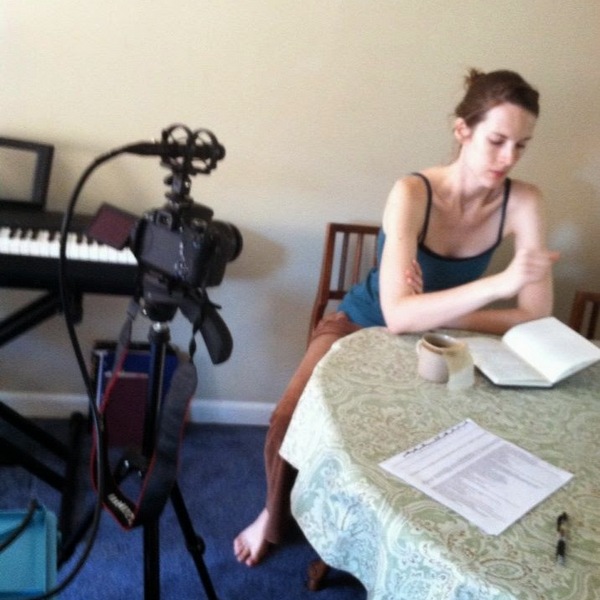 Q: Tell us about what you think indie filmmakers need in today's world of filmmaking?
Adam Renkovish: A great crew made up of people that you love and trust, encouragement, support. Don't allow fear to get in the way. Use the equipment at your disposal to get your work out there. It doesn't have to be the fanciest, most expensive new gadget on the market. Just use tools that you have in order to fully craft your vision. Don't apologize for it. Surround yourself with positive people. My family has been there for me since the beginning. They have never given up on me. My mom, dad, and sister are the rare gems in my life. I don't know where I'd be were it not for the love they have shown me over the years. I am forever grateful.
Q: Briefly write about your career?
Adam Renkovish: It all started with writing short stories, then film reviews, then screenplays. Years later, A Beautiful Silence happened, and it took off in a big way. The success of that short gave me that validation that I needed to continue doing what I love. I've been honored and blessed to work with some amazing people. Brittany Renee Smith is one of the most talented, hard-working, and humble people that I have ever met. She is one of my best friends.
I call her my sister, because she really is like family to me. When she sees that I am in a slump, she pulls me right out of it, and gives me the encouragement that I need to press on. My family is the same way, in that regard. There are lots of creative people on my mom's side of the family. I believe that if life had led her down a different path, my mom would be an actress. My sister and my father are constant sources of grace in my life, as well. Two other true talents that I have discovered are Bradley Andrew and Codie Owens.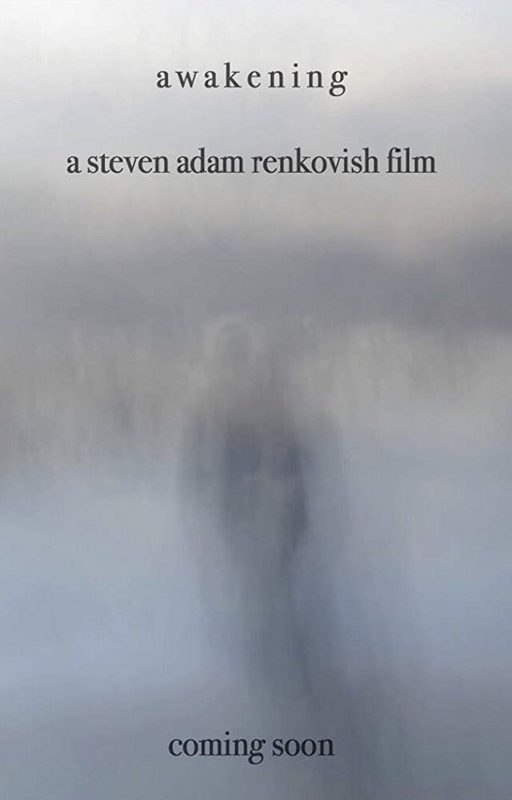 Bradley and I have nearly identical tastes in film and all things related to cinema. He's currently working on a few screenplays of his own, and I'm excited about filming those with him. Codie is an aspiring actor who gave one of the best table reads that I've ever witnessed last year. I plan on putting him in front of the camera very soon. I love every single one of these people, and I've been fortunate to work with them and to encourage them in their endeavors. I look forward to all of the things that we will create in the future!
Follow Adam Renkovish on Social Media
Website
IMDb
Facebook
Twitter
LinkedIn
Vimeo
The post Interview: Adam Renkovish, Easley, South Carolina Filmmaker is Future Focused appeared first on indieactivity.