Date: 19th March 2019
Case Study: The Making of Peggy
Filmmaker: Justin O'Neal Miller
Q: What is your film about?
Justin O'Neal Miller: Justin O'Neal Miller's Peggy tells a tale about a housewife who appears to have it all until the cracks begin to show. Peggy is drawn from a lot of first hand experience at kids birthday parties. I remember my oldest son opening a bunch of presents that I would never let him have otherwise: rot-your-teeth-out candy, violent video games, and the like. It felt like everyone was trying to sabotage our parenting style, and as I looked around at parents drinking beer, and coworkers without kids there for the networking, I realized that kid's birthday parties these days are more about the adults than the kids.
Q: Tell us about the festival run, marketing and sales?A
Justin O'Neal Miller: Since premiering at the Calgary Int'l Film Festival, Peggy has screened at 10 festivals, and has won seven "Best Short" awards. We are represented by London Flair PR, and have utilized a guerrilla marketing campaign based on word of mouth and boots on the ground presence.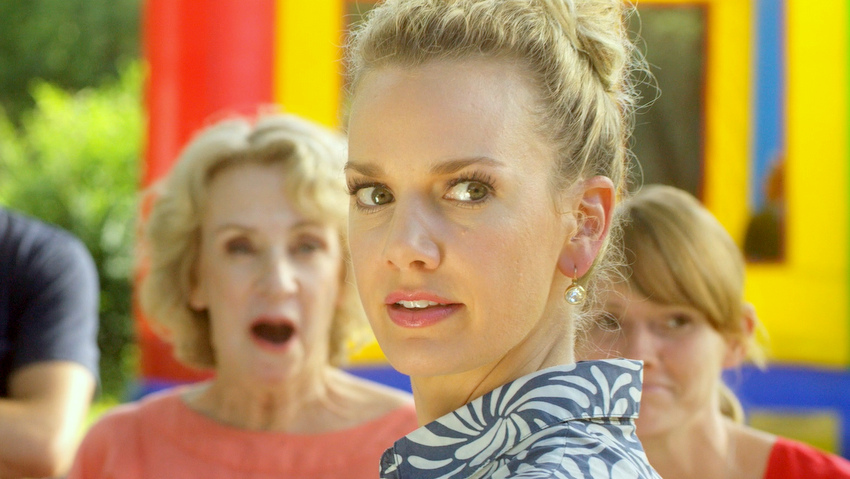 Q: Dramatic Feature
Director: Justin O'Neal Miller
Producers: Justin O'Neal Miller, J Christopher Campbell
Budget: $12,000
Financing: Self-financed
Production: July 2017 in Atlanta, GA
Shooting Format: RED, Phantom Flex
Screening Format: Digital
World Premiere: Calgary Int'l Film Festival
Awards

Calgary Int'l Film Festival 2018 Winner – "Best Short" – Audience Award
Calgary Int'l Film Festival 2018 – Nominee – "Best Narrative Short" – Jury Award
Way Down Film Festival 2018  – Winner – "Best Overall"
Orlando Film Festival 2018 – Winner – "Best Short"
Rome Int'l Film Festival 2018 – Winner – "Best in Show – Short Film"
Southern States Indie FF 2019 – Winner – "Best Cinematography"
Snowdance Independent Film Festival 2019                                 
Spokane Int'l Film Festival 2019  – Winner – "Best Short" – Audience Award
Spokane Int'l Film Festival 2019 – Winner – "Best Short" – Jury Award
South Georgia Film Festival 2019 – Winner – "Best of Fest"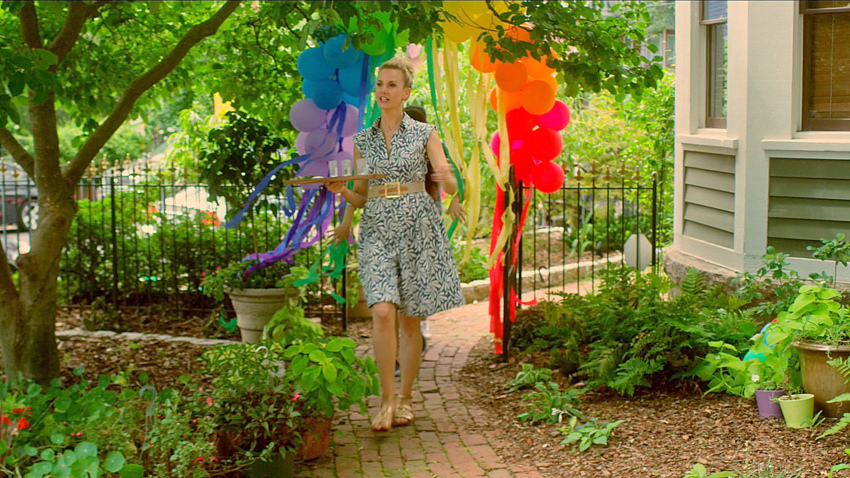 Q: Give the full Official Synopsis for your film? A
Justin O'Neal Miller: Everything seems to work out perfectly for Peggy, but her social graces are put to the test when she is surrounded by admiring and covetous parents at a birthday party for her eight-year-old son. Chaos ensues.
Q: Development & Financing?
Justin O'Neal Miller: The film was self-financed through a community of filmmakers that coalesced around the script, and by a lot of favors from friends, family and colleagues. My writing process is pretty collaborative. I am surrounded by people with really great storytelling instincts, and they help me find and refine the themes and integrity of the story. I also really like to listen to actor's voice and adjust the role for them, once they are cast.
Q. Production?
Justin O'Neal Miller: We had about two weeks of hard prep, but there were a lot of long-term logistics dialled in before that. We had to get a certain amount of the scheduling done ahead of time, to make sure that we could get the cast, animal wranglers, locations, ect all lined up. Then we began to plan our days, and quickly realized that we needed some additional time to film some of the smaller, more intimate beats toward the beginning of the film.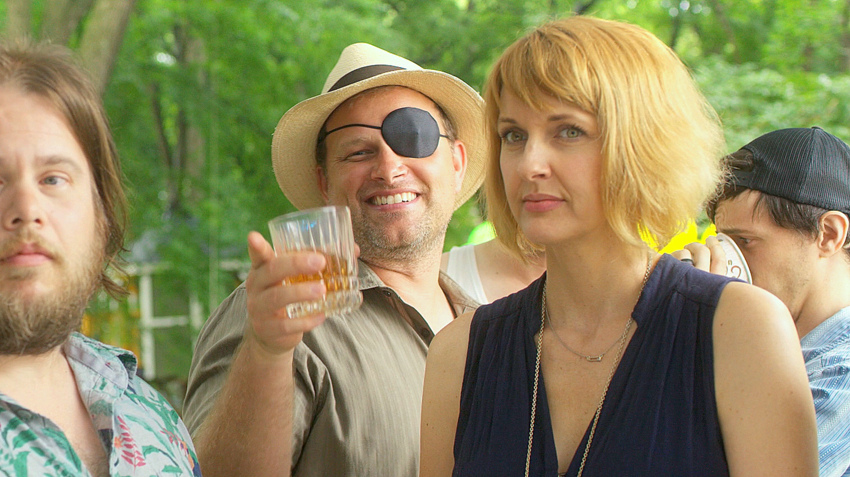 We shot over two weekends, with the latter at the actual party. During prep we began to design the look of the film, including costumes and the party theme. We did not need much actual ADR (as in Dialogue Replacement), but we did need to capture the internal monologue from almost every character, and we did that in one day. I did the editing myself on this one, mostly because I wanted to turn it around quickly, and it was a remarkably smooth process.
If anything, if was just hard to decide who to cut to, because there are so many amazing reactions. The nearly locked edit sat still for about seven months while I went straight from Ed Zwick's Trial by Fire to First Man, until I was finally able to return to it and lock down the VFX. From there the color and sound happened quite quickly.
Q: Festival Preparation & Strategy?
Justin O'Neal Miller:This is my fourth short and I feel like every festival campaign has been completely different (for a lot of reasons), and I learn a lot from each. I was lucky to premiere at the Calgary Int'l Film Festival, and the staff there really took care of me, and gave me a lot of insight on how to approach festivals. I've made a real effort to attend as many festivals as I can, and I've met a lot of great people in the process. I feel like Cinequest elevated us another level, and then our recently announced New York Premiere at Tribeca has already opened new doors.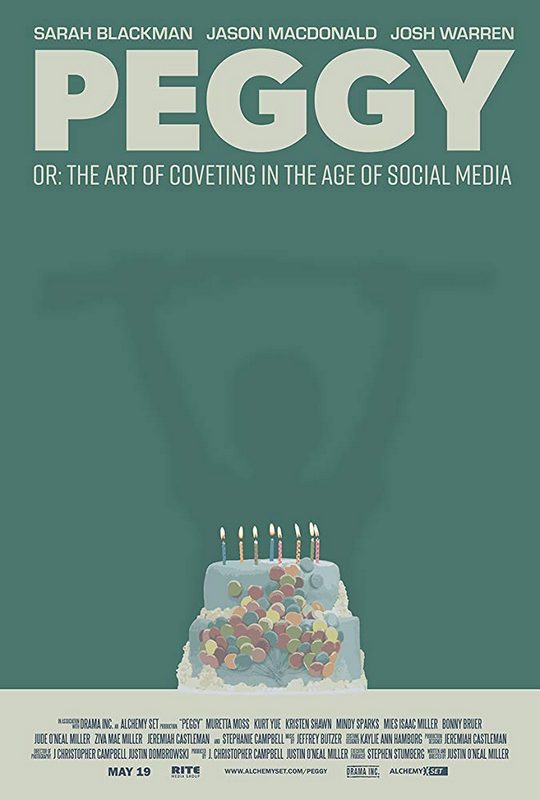 Q: The Release?
Justin O'Neal Miller: Festivals have done most of the work on getting the flick screened, and getting audiences filled, but before that we did have a really fun cast and crew screening at the amazing Plaza Theater in Atlanta, GA. We grouped up with three other local projects that were completed around the same time, and it was a riot. We had a Q&A for the filmmakers, and it was a really great networking event.
Q: Advice from the Filmmaker?
Justin O'Neal Miller: I've had the privilege of working with some of the best directors in the world, and I always approach my job as an Art Director with the intent of learning from them. I've learned that making movies is really hard, but that there is a humane way to persevere in the most difficult of predicaments. That creative camaraderie is a precious resource, and that you can never make it perfect, but you try and try until time runs out. In the heat of the moment, you are never quite the director you want to be, but I try to take away the pieces I admire most, and put them in my pocket for the future.
The post Case Study: Making PEGGY by Justin Miller appeared first on indieactivity.