The Last Black Man in San Francisco is a 2019 American drama film, directed by Joe Talbot, from a story by Jimmie Fails (who is the lead actor in the film) and Joe Talbot, and a screenplay by Joe Talbot and Rob Richert.
"The Last Black Man in San Francisco," is the debut feature film from upcoming director, Joe Talbot that earned some of the biggest critical acclaim. "The Last Black Man in San Francisco" stars actor newcomer "Jimmie Fails" as a man trying to hold onto a sense of his home in a changing San Francisco that seems to have forgotten him. The cast includes Jonathan Majors, Danny Glover, Rob Morgan, and Tichina Arnold.
Synopsis: A young man searches for home in the changing city that seems to have left him behind.
The Last Black Man in San Francisco is a doc-fiction hybrid, containing plot beats taken from Fails's own life, as well as that of other characters who are contributing to the screenplay. The main storyline involves Fails's character trying to buy back his family's ancestral home in the Fillmore district. But, Fails says, the structure is loose. "It's this random ode to the city, full of little stuff that everyday San Francisco [residents] go through. We know how it's all changed — the good and the bad of it."
---
Joe Talbot is a fifth-generation San Franciscan and Old Hollywood junkie, whose work has shown at San Francisco's last two remaining cinema palaces: The Castro Theatre and The Roxie Theatre. He is a Sundance Institute fellow and was recently profiled in Filmmaker Magazine's 25 New Faces issue. His award winning short American Paradise was shown at Sundance, SXSW, and it is now a Vimeo Staff Pick.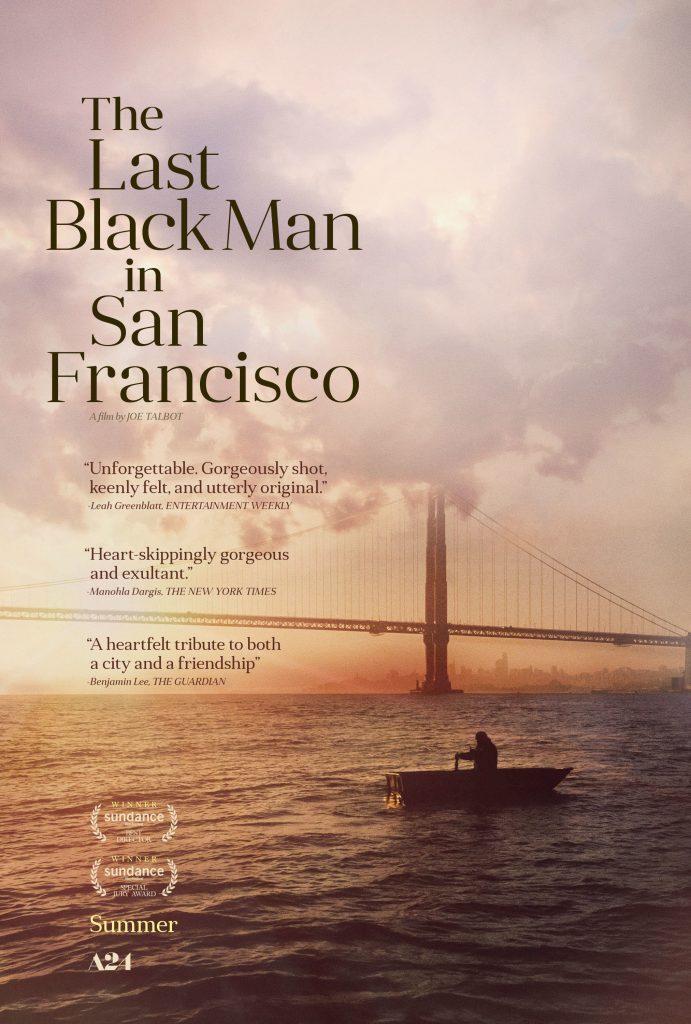 Follow The Last Black Man in San Francisco on Social Media
Website
IMDb
Facebook
Instagram
Vimeo
MORE STORIES FOR YOU
The post 'The Last Black Man in San Francisco' Trailer: A24's Sundance Winner is a Summer Hit? appeared first on indieactivity.