We speak to the director of the new horror film PET GRAVEYARD, about her April release
A group of teens are tormented by the Grim Reaper and his pet after undergoing an experiment that allows them to revisit the dead.
Q: Where did the idea for the film come from? Walk through a creepy graveyard one night, perhaps?
Rebecca Matthews: The idea was really a collaboration between myself, the writer and the other producers. We had the opportunity to make something and a lot of very different ideas were bouncing around, but we were all drawn to this one, especially when we knew we could get access to the graveyard location, which was awesome. We have always enjoyed making horror movies with a bit of a mystery to the story line so it was fun to work on from the get go.
Q: What about the script? How did it change, if it all, in the time between that initial draft and the shoot?T
Rebecca Matthews: The script actually didn't change all too much. Originally, we had the characters brinking under water in separate bath tubs, but we logistically couldn't make this work safely so had to adapt that to the final film. I like what we came up with though in the end! We had to make the obvious trims and adjustments here and there but we pretty much stayed close to the draft.
Q: And I know the title has changed since you initially wrote the film – how did that come to be?
Rebecca Matthews: The title was originally called REAPER – but we knew there were suggestions to change this from the beginning, although we were not sure what the final title would be. Many of the films I have produced have always been retitled by the studios and marketing teams that take them on, so it was no shock to me that this would be the same. I am confident that their strategies are what's best for the movie overall.
Q: Did you have your actors onboard first or did financing fall into place first? I guess it's a bit of a chicken or the egg scenario, that one?
Rebecca Matthews: The financing was already in place actually, but one of the first characters we had to cast and get approval on was the cat in the story. I think he aided our pitch considerably!
Q: Who of the cast do you think are closet to their characters?I
Rebecca Matthews: I think Jessica O'Toole, who plays Lily is pretty similar to her character. She is always eager to help out on set in anyway she can and has a calm, collected aura about her, like Lily in the movie. A strong female, who ultimately takes matters and responsibility into her own hands.
Q:Is there a particular moment in the film you really, really enjoyed shooting?
Rebecca Matthews: Honestly, I really enjoyed shooting the brinking scenes. We weren't sure how they would turn out on the day and I remember it was a lot to get through and some of the scenes I was most nervous about shooting, but we were all happy with the results and actually enjoyed doing all that stuff enormously.
Q: George Lucas was likely offered science-fiction movie after science-fiction movie after the first Star Wars, have you been approached to direct similar projects to yours since?
Rebecca Matthews: I actually just directed an action/adventure/fantasy movie – so something slightly different that is in the post production stages now. So I have been given the chance to work on something slightly different since, but I won't rule horror out in the future. They're very fun to make!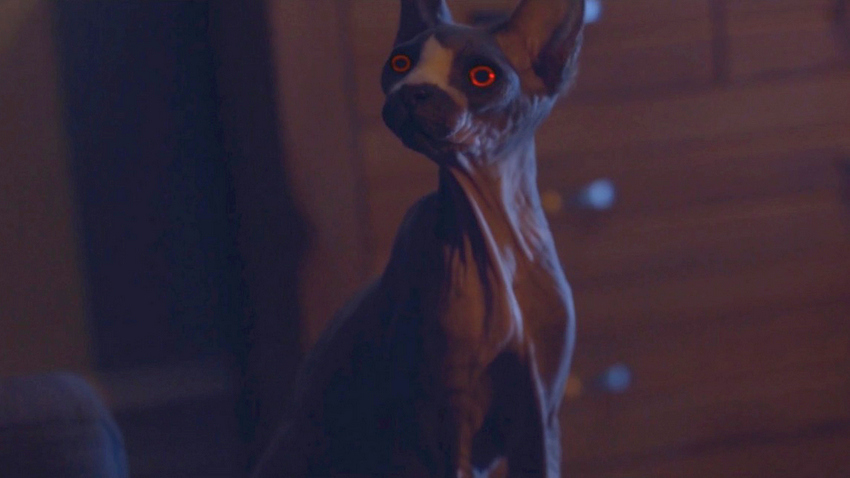 Q: Any chance of a sequel?I
Rebecca Matthews: If the audience demands it, I would happily oblige!
Q: What's next for you?O
Rebecca Matthews: Once my latest has completed its post-production stages, I will focus more fully on a couple of projects I have been in talks to work on, both in producing and directing roles over this summer. So I should have my hands busy for the rest of the year, all according to plan.
Follow Rebecca Matthews on Social Media
IMDb
MORE STORIES FOR YOU
"Nate & Jaime" Season 2 dropped last December, says Kashif Boothe
The post Rebecca Matthews, Director of 'Pet Graveyard' Creeps Up Your Spine appeared first on indieactivity.