Kellen Gibbs, caused a stir with his film, The Moment I Was Alone, winning Judges Choice and Best Screenplay in 2015 at the Monarch International Film Festival and Idyllwild International Festival of Cinema. Kellen's work, notably The Sky Won't Fall and What Makes Us Human, delve into visual queries of the human condition, and have been screened and nominated in numerous festivals, garnishing over 26 nominations. He has now rolled out In The Mind's Eye, following up with his previous successes.
Q: Give a background of your personal experience with the story, writing, production and marketing?
Kellen Gibbs: I worked on all aspects of In the Mind's Eye. When working on independent projects it is vital that you take on a number of different roles in order to achieve the outcome you envisioned for the film. First and foremost, I was the writer and director of the film, but with a limited independent crew, we have to really take on any gaps that need to be filled in the production process and for that reason, I really had my hands in each step of the way. I find it to be an opportunity, in respect to doing marketing for the film, when you are able to have a hand in it and market the film the way you want, as opposed to the way someone else wants to market the production. Whether or not this helps the film, that is not always clear, but at least the vision is your own.
Q: Did you start writing with a cast (You or any) in mind?
Kellen Gibbs: Yes. Originally the concept came from one of our leads, Sarah Navratil, who gave the idea to me to develop into the completed version we have today.I had Sarah attached to the project as the lead from the start.
Q: How long did it take to complete the script? (Do you have a process?)
Kellen Gibbs: It took me about a month to complete the first draft of the script. I try to get the first draft of the main story written quickly so that I can focus the bulk of my attention on polishing the details and eliminating anything I don't want to keep in the final script. After the first draft is completed, I generally like to work on rewrites in the following months. For this project, it took about a month for the rewrites to be completed; so, in total, the script took about two months from start to finish.
Q: When did you form your production company – and what was the original motivation for its formation?
Kellen Gibbs: My partner, Rochel Goldsmith and I formed our company in March of 2018. Rochel and I have worked on a number of projects throughout the last five years together and found that we enjoyed working together on our the ideas that we came up with ourselves; with our company, Frame of Reference Entertainment, we have the freedom to do so.
Q: What was the first project out of the gate?
Kellen Gibbs: The first project I worked on with Rochel was a short fantasy called The Moment I Was Alone. In the Mind's Eye is our first project now that we have established Frame of Reference Entertainment and it is a project we are very passionate about!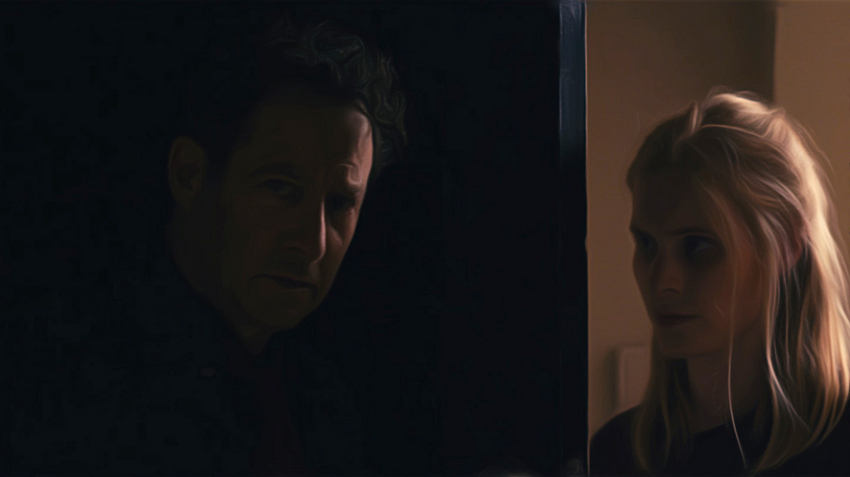 Q: During production, what scene (that made the cut) was the hardest to shoot?
Kellen Gibbs: Wow, good question! I think the hardest scene to shoot was toward the end of the film when Greer – just a warning, this is a bit of a spoiler for those who haven't seen the film yet – comes out of Andrew's memory. We did a long take that required a lot of blocking, along with a very intricate camera move. Now, this was not easy because one of our lead actors was blind so the technicalities of how to shoot the scene created a challenge for the cast and crew. Ultimately, we overcame this challenge by rehearsing the movement and blocking extensively before our we shot the scene and we loved the final product.
Q: What works better in this latest production that mightn't have worked so well in the last one you did?
Kellen Gibbs: This film took place in a lot of claustrophobic spaces. In the Mind's Eye is from a very internal perspective whereas our last production was more of a grand perspective with a lot of larger than life sets and an extremely large cast to create the feel of a fantastical world. In the Mind's Eye allowed us to shoot with limited cast and crew and smaller sets; something that just would not have played well in our last production.
Q: You produced and directed the film, what measure of input did it take to don these hats?
Kellen Gibbs: Working on this film was a day in and day out – really a full-time job. Since we were in every step of the project from concept to completion, the prep to keep the project to our limited crew of approximately 20 was immense and really required everyone to shoulder not only their assigned tasks but also anything else that came up along the way.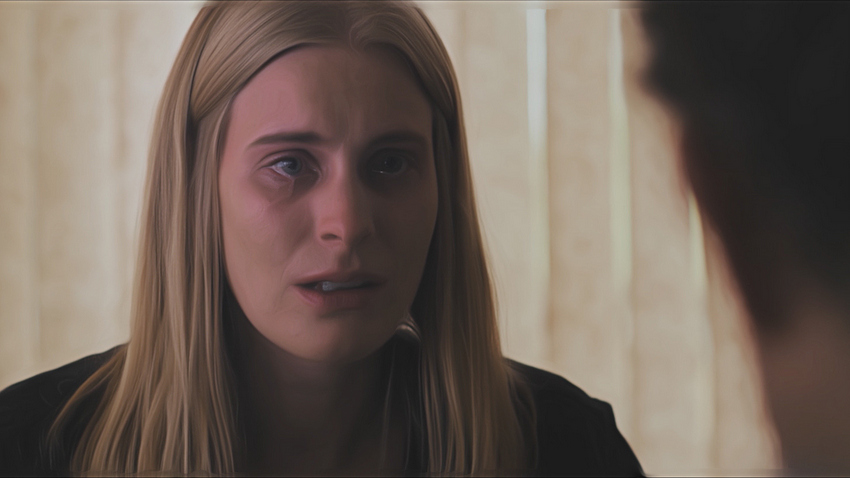 Q: Is there anything about the independent filmmaking business you still struggle with?
Kellen Gibbs: Funding. I think the hardest part of independent filmmaking is really on the financial end. As independent creators, we don't really have a problem in that area and all have a real passion for our craft; however, funding that craft is really the skill of making others see your vision before it plays out on screen… which does not always come easy.
Q: Where do you think your strengths line as a filmmaker?
Kellen Gibbs: I think my strengths lie in the preparation of a project and I get a lot of enjoyment out of preparing for a production. I find that this also makes the filming portion and post-production much less painful as well which is extremely welcome.
Q: Let's talk finance, How did you finance the film?
Kellen Gibbs: For this project I was lucky enough to be given the opportunity by Evenant (an online platform for aspiring artists) to create a film department for them. Because of this, I came up with the idea to create a film as a teaching point for the platform and Evenant happily funded this endeavour.
Q: How much did you go over budget? How did you manage it?
Kellen Gibbs: We didn't go over budget! Due to our preparations before filming, we had accurately budgeted for our production needs and any incidentals that might have arisen. When given a budget, we always work really hard to stick to it, which is why we put so much time and energy into our prep.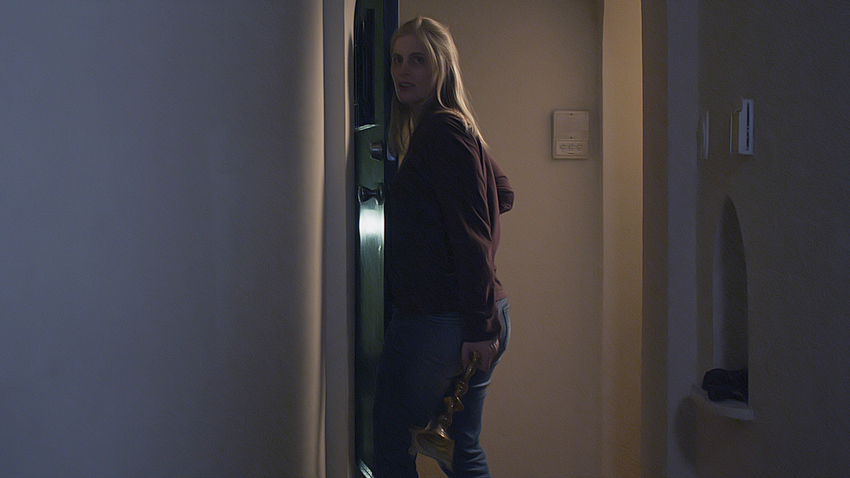 Q: How important is marketing? Do you think a project can make any dent without it these days?
Kellen Gibbs: Marketing is huge! You should always assume that no one knows about your production and that you must be willing to market it if you would like it to be a success. With so much content out there, you have to really market it or else it could just get lost in the 'noise' as it were.
Q: Can you tell us about your marketing activities on the project – and how it's gone for you?
Kellen Gibbs: Well this is one of them! We are just at the beginning stages of marketing as the film has not yet been released to the public. However, we generally have a really heavy social media presence when marketing our productions. This includes, not only our own Facebook and Instagram pages, but also those of interviewers, film festivals, and cast and crew.
Q: What do you hope audiences get from your film?
Kellen Gibbs: The film tends to be one that brings forth a lot of questions from the audience. If the viewer walks away enjoying our final product and wanting to see the film again to answer any lingering questions, then I know to I have done my job well.
Q: What else have you got in the works?
Kellen Gibbs: We are currently developing two features through our company, Frame of Reference Entertainment, one of which, The Freezing Season, we have been in the process of developing for three years now. Our other project is a script that we are; currently in the writing process with and hope to start working on production later this
Follow Kellen Gibbs on Social Media
Website
IMDb
Facebook
Twitter
Instagram
Vimeo
LinkedIn
MORE STORIES FOR YOU
The post Filmmaking: Kellen Gibbs, Director of 'In The Mind's Eye' Goes BTS appeared first on indieactivity.