Berna Roberts is a Mexican-American, Los Angeles based Actress originally from East Chicago. Berna began as a stage Actress at the age of 12. Her first professional role was playing Edna Arkins in Lynda Barry's "The Good Times Are Killing Me", a pre-adolescent girl's coming of age story during a time of racial integration.
While continuing her stage work, Berna won the Original Oratory Optimist Speech Contest (just like Julia Roberts did as a young girl). This only pushed Berna to further continue working as an Actress. She had an opportunity during that time to work as an Actress in events such as pARTners Performing For Life, raising awareness and funds to find a cure for the HIV/AIDS epidemic. This idea of being able to use her craft and her voice to make a difference in the world excited Berna.
Eventually, Berna moved to New York where she landed a very, very small role in her first film. A few months later she booked the lead in a potential Television Pilot filming in Las Vegas. After completing filming on the Pilot, Berna moved to Los Angeles and began studying at an Arts Conservatory.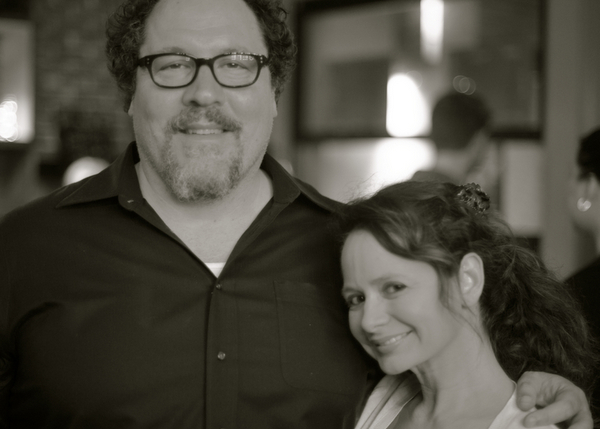 Q: Did you study acting?
Berna Roberts: I remember growing up and really escaping in film and television. At times, dealing with certain feelings as a young girl, and feeling completely alone in my situation. But, then, I would see some character in a film or on TV who was feeling what I felt…I was no longer alone.
I would hope that I could do some work that would make
someone out there watching feel like I felt.
Maybe help him or her get through something difficult.
I have studied with AMAZING people. I began my studies with Paris Goodrum and Linda Bloemker, my Teachers/Mentors in Drama and Speech in school growing up. I learned so much from my first Directors Bryan Fonseca, Steve Traynor, and Ron Spencer (not only about the craft, but as a human being…love…acceptance…and how to conduct myself as a young lady).
After studying with Doug Matranga for two years at a Meisner Conservatory, I began studies with Janet Alhanti and Iris Klein. Janet is a real legend in Hollywood, working with John Cassavetes, Gena Rowlands, Josh Brolin, and Toby Mcguire.  Janet and Iris gave me a safe place to be creative and to "Really go for it!" (Janet to me: ALL THE TIME!).
I have also studied with Brian Reise who has forty years in the industry studying with the likes of Uta Hagan and Lee Strasberg. He focuses, specifically, on film and television.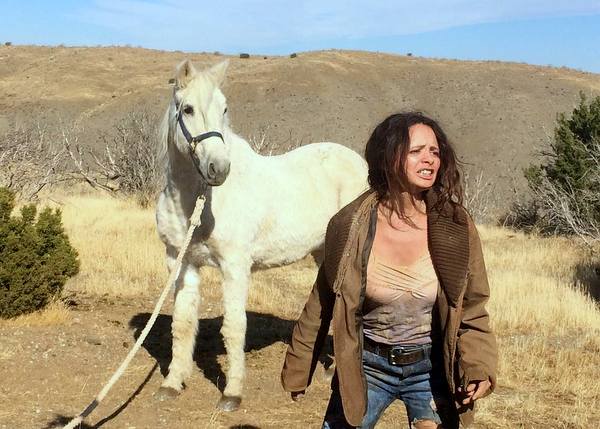 In addition, I have studied at the Anthony Meindl Workshop. Anthony is an award-winning Writer and Director who teaches a very simple, positive approach to craft.
Of course, there are those on set Teachers…my Directors…and I am grateful for every lesson they have ever taught me. Thank you to Paris Goodrum, Bryan Fonseca, Steve Traynor, Ron Spencer, Michael Dana Wells, Ed Mobley, Jeff Oppenheim, Jay Roach, Leigh Scott, Micaela Canedo, Dave Falcone, Nicole Wright, Scott Marcano, Charlie Vaughn, Dave Palmieri, Frank Aragon, Liesel Kopp, Jeffrey Ashkin, Ricky Reidling, Robbie Pickering, David Michael Latt, Matthew Peek, Nick Cassavetes, Alon Bentley, Logan Cross, Russ Barnes, Ryan Tower, Mars Callahan, Scott Spiegel…
Q: What acting technique do you use?
Berna Roberts: I have dabbled in different approaches to acting, studying Meisner, Stella Adler, Stanislavsky, etc. I find myself using a very eclectic approach, trying to keep it simple…committing…and being truthful.
As an Actor, what technique you choose to use is a very
personal choice. For me to say one is better than another is unrealistic. It's what works best for each one of us, as
we are each completely different.
Q: Do you take courses to improve your craft?
Berna Roberts: I ALWAYS STUDY!!!!! It's extremely important to stay sharp. Now you can create your own content all the time, so I do. I look at it as more "on-set experience".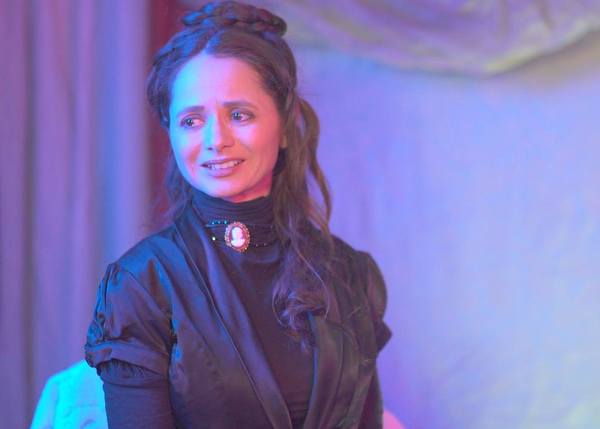 Q: What acting books do you read?
Berna Roberts: "Fine On Acting" by Howard Fine (I have studied with Howard, and he is very knowledgeable)
"The Intent To Live: Achieving Your True Potential As An Actor" by Larry Moss
"At Left Brain, Turn Right", and "Book The F#@king Job" by Anthony Meindl
Q: How do you keep fit as an actor: mentally and physically?
Berna Roberts: I choose to live in a positive mindset about life. I take care of myself…learn…have other passions…watch LOTS of Film and TV, remembering why I love it so much. I also try to eat clean and stay active. I remember to have fun too with friends, and BE GRATEFUL!!!
If you can do something kind for someone else for nothing
in return, DO IT! It will feed your soul.
Q: How do you prepare for a role?
Berna Roberts: First, I just want to read the script without thinking about 'my role'. It's a very repetitive process, and things will start popping out at me that I didn't see in the first read.  When I get to the point of my sides, I NEVER choose a way to do it that is set in stone.  That can changed based on the other Actor you are playing with or direction the Director gives.  You have be flexible…changeable…moldable…able to take direction, throw away everything you did, if necessary.  You have to be the paint, and let the Director be the brush.  You must trust that she/he is guiding you to tell the story in the best possible way.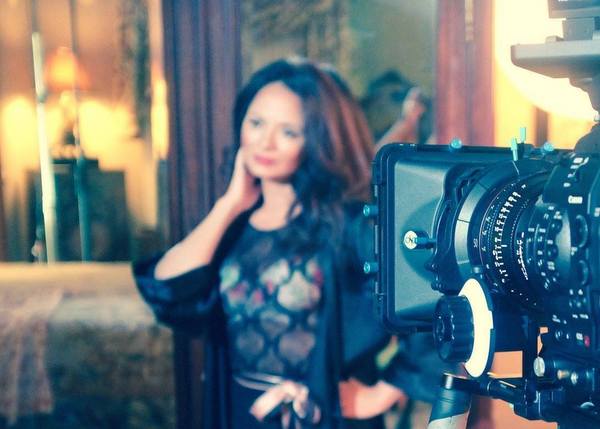 Q: How do you create a character from a script into a person?
Berna Roberts: A lot of that is based on descriptions and clues in the script initially.  It begins as my interpretation based on 'blue prints'.  I bring my interpretation of the character to the audition.  I do my version filtered through my instrument based on everything I know and have learned as a person.  I then listen fully and am completely amenable to any character adjustments I may be given by the Casting Director or Director.
Q: How do you stay fresh on a production set?
Berna Roberts: I simply listen to the other Actor.  I also like to know my lines so well that I don't think about them at all, but only focus on being that Character in that environment present in that moment.
Q: Explain a creative choice you took on set?
Berna Roberts: I added a lisp to my Character on set once.  It really brought her even more to life for me.
Q: Describe a memorable character you played?
Berna Roberts: I played four Characters in the American debut of Joshua Sobel's "Alma: Widow of The Four Arts", but my most memorable Character in the show was Teresa the Maid.  She falls in love with the Master of The House, her employer, and now famed Artist Oskar Kokoschka despite his cruelty towards her.  When she is rejected after offering herself to him, she flees , believed to be killed in the war stricken Vienna.
"Alma: Widow Of The Four Arts" (2004)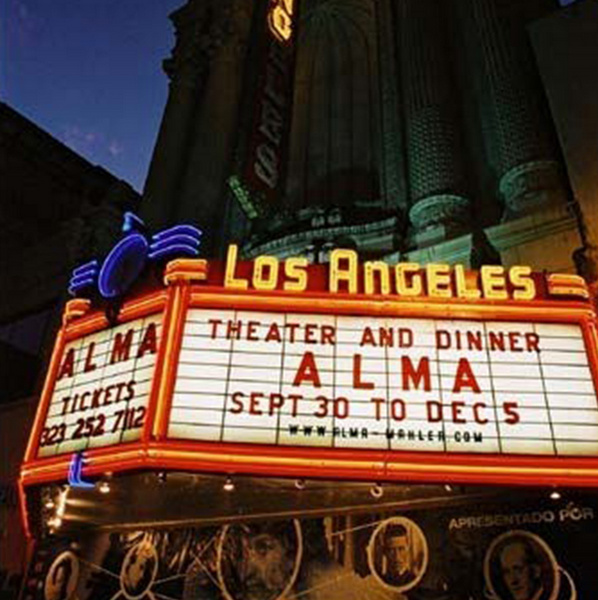 Q: What do you want most from a director?
Berna Roberts: Communication.  The Director's job is to tell the story.  I want to be a part of the machine that does this…I trust my Director to guide me in the best way to assist her or him in achieving that goal.
Q: What actor so you long to work with?
Berna Roberts: Do I have to pick one?! There is a huge list in my mind!!!  I am constantly amazed by the beautiful, meaningful work I get watch from Cranston, William H Macy, Kate Winslet, Robert De Niro, Hardy, Meryl Streep, Michael Fassbender, Leo, Edie Falco…the list goes on and on!
If I have to pick one….now…I would say Dustin Hoffman.
Q: Why?
Berna Roberts: I grew up on Kramer Vs. Kramer, The Graduate, Tootsie, etc.  He brings so much life, opinion, meaning behind his eyes…he is a master of his craft…everything carefully crafted, yet loose and wild, rich, and emotional.  I learned by watching him.  I felt because of his work…I thought…I wondered…I dreamed….and I dreamed I could also, one day, do work that would provoke some lonely kid watching a movie.
Now ask me about Directors, and the answer is SCORSESE!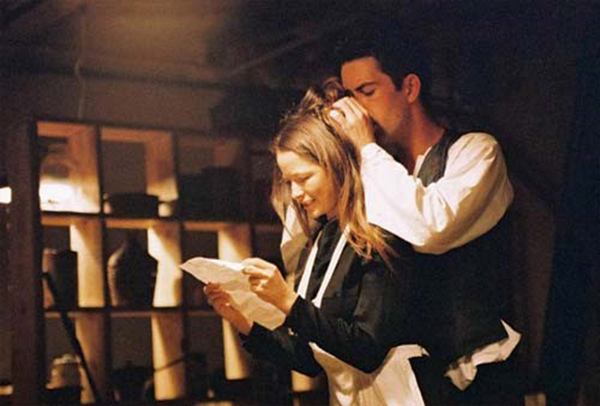 Q: What advice do you give actors?
Berna Roberts: Learn…Dream…Be you and love you, and all YOU bring is enough! Study your craft…be humble, for ego is the death of art…be kind, and strive to do meaningful work. You are already brave for choosing this profession! J
Q: Briefly write about your career?
Berna Roberts: Berna continues to work in Film and Television.  She recently completed filming her recurring role Kelly on the OUTTV Network Television show "Boystown".  She has many Feature Films in Development, and is slated to play a recurring role in an upcoming Netflix Series alongside John Kap (Ride Along, Alvin and The Chipmunks), Kevin Nash (John Wick, Magic Mike), Jackson Rathbone (Twilight), and Quinton Aaron (The Blind Side), just to name a few. She also continues to campaign for equality in the LGBT community, for at-risk youth with the Writegirl organization, and diversity and inclusion in the film industry.
Follow Berna Roberts on Social Media
Website
IMDb
Facebook
Twitter
Instagram
YouTube
MORE STORIES FOR YOU
We speak to the director of the new horror film PET GRAVEYARD, about her April release
The post Interview: Mexican-American Actress Berna Roberts; a Quest from Stage to Screen appeared first on indieactivity.