Logline:
When a young mother takes a risk to provide for her daughter, a stranger turns her transgression into a nightmare.
Synopsis:
'Marisol' follows the experience of a young undocumented mother as she struggles to make a good life for her daughter, while calling attention to the dangers of giving power to individuals who hold inhumane political views, and the tension between local and federal governments.
Marisol Fuentes, a young mother and undocumented immigrant, prepares her daughter Maria for school while texting with her friend Luisa about borrowing her car to work as a Quikk driver for the day. (Quikk is a fictional Uber-like ride-sharing service) Luisa hedges, but finally relents, and Marisol pulls Maria to the car.
After dropping Maria off at school, Marisol logs into a ride-sharing app and picks up fare after fare while Maria goes to classes, plays with her friends, and walks from school to Luisa's apartment. As the daylight begins to dim, Marisol picks up one last fare, a trendy young man named Frederick. He's polite, but his geniality becomes uncomfortable as he asks increasingly personal questions. When he accuses Marisol of being an illegal immigrant, she panics and rolls through a stop sign.
Police lights flash and Marisol is swept into her darkest nightmare. But the police seem satisfied with her documentation, and are about to send her on her way. Then Frederick jumps out of the car and announces his suspicions to the two officers.
They go back and forth with him as he makes his case, all while Marisol frantically texts Luisa. Finally, one of the officers comes back to her window and asks her if she is Luisa Rodriguez. She swallows hard and answers, "Yes, sir." The officer lets her go, and his partner stares down Frederick. Marisol races back to Luisa's apartment, jumps out of the car and runs inside. She hands Luisa the keys and grabs Maria, holding her tight.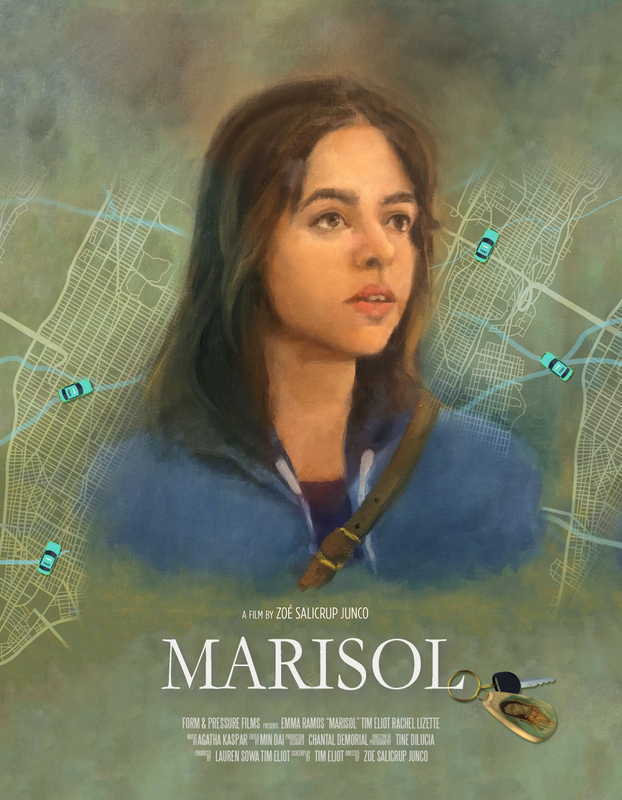 Follow Marisol on Social Media
Webste
IMDb
Facebook
Instagram
Vimeo
LinkedIn
MORE STORIES FOR YOU
We speak to the director of the new horror film PET GRAVEYARD, about her April release
The post Director of Marisol, Zoé Salicrup Junco, Puts a Human Face on the Immigration Debate appeared first on indieactivity.