Anais Jessica Berinde first acting experience was at the age of 9 and it was a commercial for UNICEF, the David Beckham campaign. Since then she has been in many short films, one feature film out in America (Nightmare on 34th Street), a TV Series (Case Files) and recently she was cast in a new project.
Q: How did you become an actor?
Anais Jessica Berinde: I have always liked dressing up and trying different characters of the people I looked up to when I was very young . I only took it seriously a few years later. I then joined my first acting agency and started part time at Sylvia Young Theatre School. One year ago I left Sylvia Young as I thought it was the right time to leave. Right after, I was successful in auditioning for Youngstar Factory Performing Arts School and I started training there. I also joined a new talent agency Dee Boss Talent Management.
Q: What acting technique do you use?
Anais Jessica Berinde: I tend to use Stanislavski techniques. I find it easy to perform an emotional scene if I think of something that happened to me.
Q: Do you take courses to improve you craft?
Anais Jessica Berinde: Apart from YSF Performing Arts School, I attend weekly Acting classes at Theatre Royal Stratford as part of the Youths Theatre. I also love to go to different workshops so I can learn as much as I can from different people in the industry .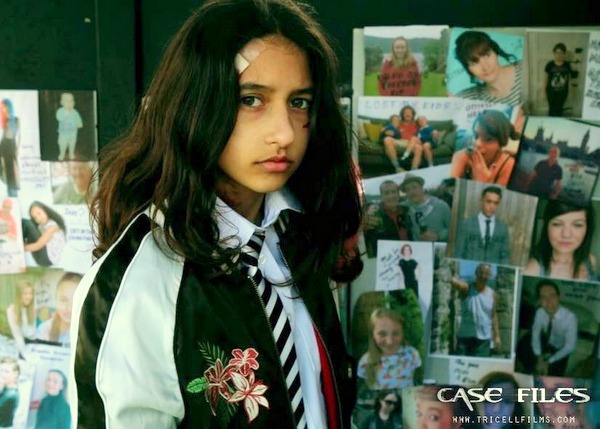 Q: What acting books do you read?
Anais Jessica Berinde: An Actor Prepares by Constantin Stanislavski it's a book I read as it gives actors a foundation to further training.
Q: How do you keep fit?
Anais Jessica Berinde: Something I do all the time is listening to music when I'm stressed and I like to exercise as much as I can at school and at dance.
Q: How do you prepare for a role?
Anais Jessica Berinde: I read the entire script first to have an understanding of the narrative. Maybe a few times. Once I know the story , I concentrate on my character . I also try to research as much as possible.
Q: How do you create character from a script?
Anais Jessica Berinde: I always like to add my own touch to the character for me to play it more naturally but also not take the story away from what I'm trying to portray.
Q: How do you stay fresh on set?
Anais Jessica Berinde: On set , I am very focused … time is important for all involved. Between takes I always try to have a book or magazine with me but sometimes whilst working with other actors I will socialise with them . I'm usually talking and behaving as my character, it keeps me staying in character.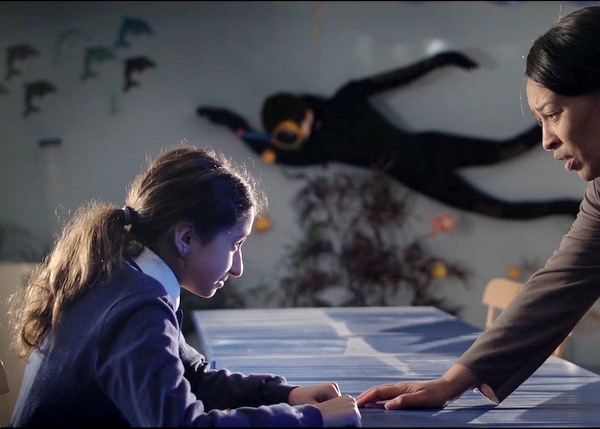 Q: Explain a creative choice you took on set?
Anais Jessica Berinde: If I've been given a direction to follow I will think of the ways I can play it in my head then deliver.
Q: Describe a memorable character you played?
Anais Jessica Berinde: One of my favourite characters that I have played so far in my career was "Anna Amari Grant" in "Case Files" tv series . I've made some lifelong friends and amazing memories.
Q: What do you want from a director?
Anais Jessica Berinde: To work together so we can do the job. To be a good communicator, competent and confident.
Q: What actor do you long to work with?
Anais Jessica Berinde: I have many actors I would love to work with !Dame Judi Dench. She is my idol , my inspiration… playing alongside her would be the ultimate goal. I also like Shay Mitchell from PLL.
Q: Why?
Anais Jessica Berinde: Why her ? Because she's a legend. 8 min performance in "Shakespeare in Love " and she got an Oscar. Because she is "she" and doesn't care what we all think about her . Because she is funny .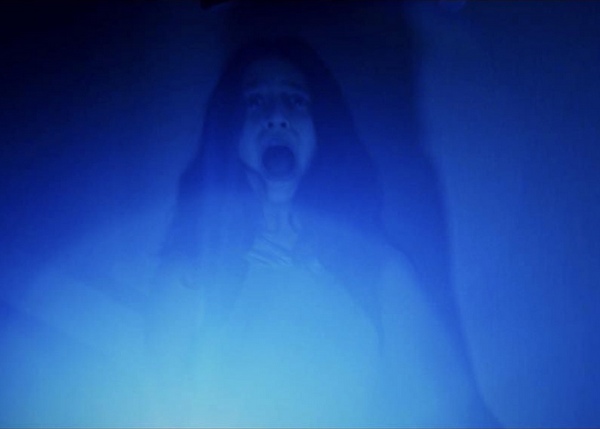 Q: What advice would you give actors?
Anais Jessica Berinde: Don't compare yourself to other actors as everyone is different and this industry is very hard so be prepared for all the obstacles, because you will one day over come and be successful.
Q: Briefly talk about your career?
Anais Jessica Berinde: I'm very grateful for every opportunity. I had the chance so far to work with amazing directors such as : Nanette Burstein (Hungry Man Productions) in "Always" , Karen Cunningham (ATP.TV) for UNICEF , Damien L Cage (Tricell Films) in "Case Files"and "Equations " , James Crow (Last British Dragon) in "Nightmare on 34th Street and "Starfish ", Chris Stone (Chris Stone Films) in "Oscar" , Jack Kenna (JackMan Productions) in "Uncle Dave", Lexy Anderson (Lucid Dynamic Films) in "Sugar Ban" . I have three projects that I am working at the moment. Two feature films and a short.
Follow the actor on Social Media
Website
IMDb
Facebook
Twitter
Instagram
Backstage
MORE STORIES FOR YOU
We speak to the director of the new horror film PET GRAVEYARD, about her April release
The post Interview: Anais Jessica Berinde is the English-Romania Actress with a Lovely, Bubbly, Hard Working Spirit appeared first on indieactivity.