The undisputed Queen of Hidden Camera actress and comedianne María Russell was born and raised in Los Angeles by Mexican and Lithuanian parents. Russell is best known for her
performance in the hit movie Lights Out, the Warner Bros./ New Line Cinema horror flick directed by David F. Sandberg and produced by James Wan. Russell's multiple talents include an impressive acting range that covers from silly, unconventional, fearless and unapologetic comedy all the way to gritty and dark dramatic performances. 
Watch Tacoma FD on| truTV.com & Check local listings 
Film credits include: Lights Out, acting opposite Teresa Palmer, Gabriel Bateman and Maria Bello; Lawless Range, acting opposite Beau Bridges, Kris Kristofferson & Austin Nichols, Only Humans, Shot, Fire City: End of Days, Stand Down Soldier, Lousy 10 Grand, Last Words, Two Coyotes and Babylon Vista.
Television credits include: Southland, Criminal Minds, Trophy Wife, Suburgatory, It's Always Sunny in Philadelphia, CSI,  The Riches, Greys Anatomy, Caged and recurring roles in the award-winning soap operas General Hospital and The Bold and The Beautiful and in MTV's Teen Wolf, where she had a recurring role as Deputy Vargas on the last season of the show.
Theatre credits include: The Latina Christmas Special written and headlined by Russell at The Los Angeles Theatre Center produced by TheLatino Theater Company. Maria's performace and the show received rave reviews, including Los Angeles Times'Critics Choice. She has also recurred on over six Improv/Hidden Camera shows.
As a professional dancer, Russell background is in ballet, jazz, and hip hop. She is also a professional Latin/salsa dancer.
Actress-comedianne Maria Russell will be playing Lieutenant Salazar, a recurring role in the first 10 episodes of truTV's new series Tacoma FD. The comedy follows the breakout theatrical release of Super Troopers 2 by show co-creators and stars Kevin Heffernan & Steve Lemme.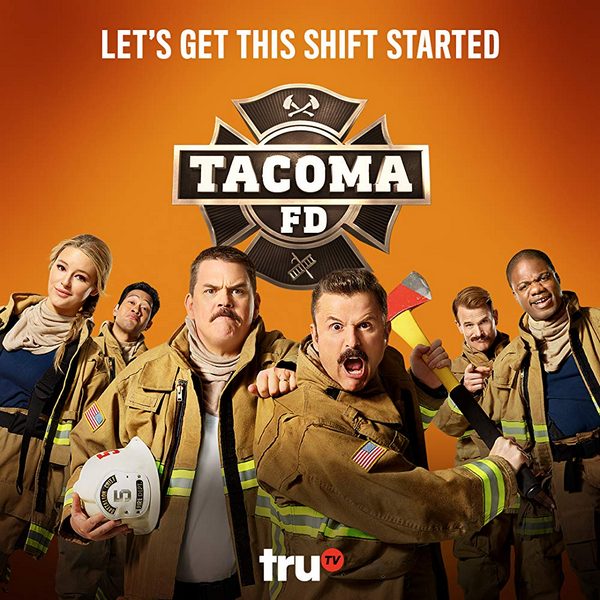 ---
About TACOMA FD
Tacoma FD, is a half-hour comedy set in a firehouse in one of America's rainiest cities. Light on blazes that need extinguishing, this crew keeps themselves entertained with creative competitions, friendly first responder rivalries, and bizarre emergency calls.
Leading firehouse shenanigans in the 10-episode first season are Chief Terry McConky (Heffernan) and Captain Eddie Penisi (Lemme), alongside an eclectic crew played by series regulars Hassie Harrison(Southbound), Eugene Cordero (Black Monday, The Good Place), Marcus Henderson (Get Out, Homecoming), and Gabriel Hogan (Heartland).
Follow Maria Russell on Social Media
Webste
IMDb
Facebook
Twitter
Instagram
MORE STORIES FOR YOU
We speak to the director of the new horror film PET GRAVEYARD, about her April release
The post Actress-Comedienne Maria Russell Joins Cast of truTV's New Comedy Tacoma FD appeared first on indieactivity.