Ulysses Montoya is an actor, known for Red 11 (2019), Queen of the South and Rich Kids.
Ulysses Montoya was born and raised in Houston, Texas. He is a 27 years-old who found acting late. Ulysses discovered his passion for acting after being injured a semester from running track at Houston Baptist University. Ulysses was looking for something to occupy his time with since he was not able to run that season and he found it with a student theater troupe known as the Rex Fleming Players.
After graduating, Ulysses had caught the acting bug and began seeking out 'on-camera classes' which led him to a great coach, Crystal Martinez. The two years of consistently taking classes paid off after he signed with Pastorini-Bosby Talent in Houston and Ulysses is now been a working actor. "I am very blessed and proud to say that I have been able to pursue both of my passions simultaneously as a fitness and running coach to many, and as well as a working professional actor." says Ulysses Montoya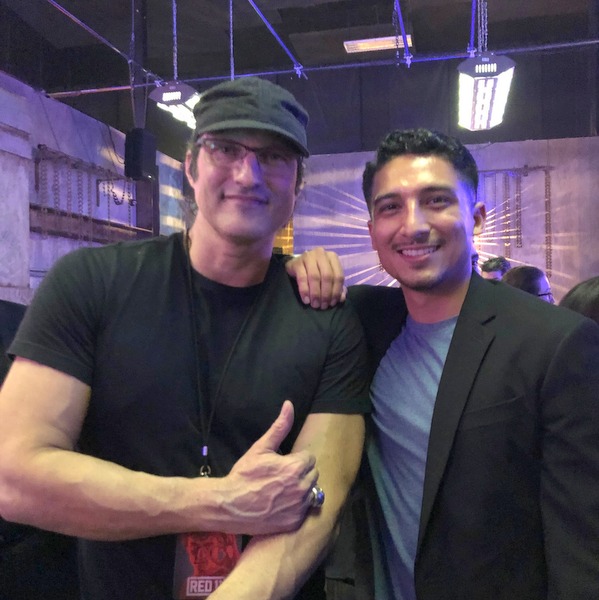 Q: Did study acting?
Ulysses Montoya: The moment I stepped on a stage for the first time in college during a theater performance I knew I was hooked. Soon after graduating I knew I wanted to continue to pursue acting; only I had no idea where to even begin since I was now out of college. I researched acting coaches in Houston which led me to Crystal Martinez who teaches an on camera acting class that covers everything including audition technique, scene study, and the business itself.
After two years of consistently taking classes non-stop and working as a featured extra on a few professional sets so that I could get some real set experience it all began to click for me as far as how to maneuver my way through continuing to grow as an actor.
Q: What acting technique do you use?
Ulysses Montoya: The acting technique I have found being taught in the classes that I have taken here in Houston is mostly sense memory. Being able to substitute a scene partner with someone or a certain situation that you have experienced in your life. Therefore, I feel that it is very important for actors to continue to live a life not having to do with acting day in and day out.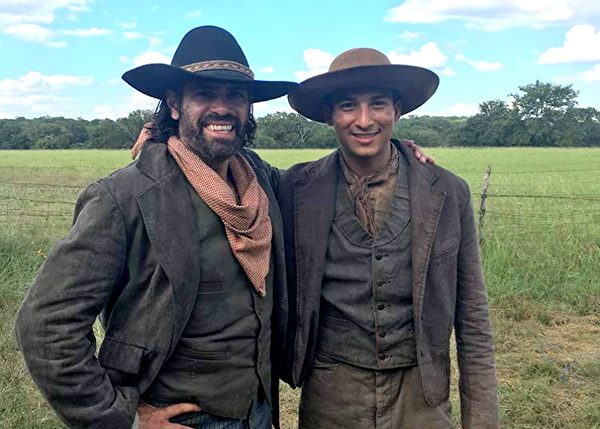 Q: Do you take courses to improve your craft?
Ulysses Montoya: Yes! Anytime I have a taped audition I make sure to book a private coaching session. This way we work through the scene and create the best character possible to send out as a submission.
Q: What acting books do you read?
Ulysses Montoya: The Power of the Actor: The Chubbuck Technique by: Ivana Chubbuck is the book I have most recently read. My favorite book that is more about succeeding in life rather than strictly acting is The Greatest Salesman in the World by: Og Mandino.
Q: How do you keep fit as an actor?
Ulysses Montoya: Mentally and physically fit go hand in hand for me. I am currently training for the Boston Marathon which I will run in a few weeks from me writing this. Now that I am no longer running collegiately I train for one marathon a year to continue to use the talent that has done so much for me throughout my life. My educational background is in health and fitness and along with being an actor I am a fitness instructor. I am constantly working on myself, my goals, and leading, teaching, and training others to become the best version of themselves along with me.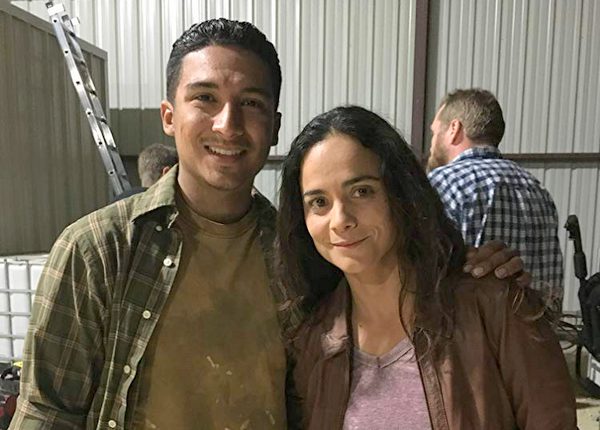 Q: How do you prepare for a role?
Ulysses Montoya: The first thing I do when preparing for a role once I have booked it is memorizing my lines. Once it is in my head I begin to know the lines inside and out. This way I can live with the scenes and bring myself into what the character calls for.
Q: How do you create a character from a script?
Ulysses Montoya: I create a character from a script into a person by breaking down what the objective of my character is. I create more of a backstory and find ways of relating to the character as much as possible in the most intimate moments if possible.
Q: How do you stay fresh on a set?
Ulysses Montoya: Fortunately, my 15 years of running competitively has taught me how to get serious at the drop of a dime. When it is time to fall into character I have found that I am able to do it in a similar way from when it was time to focus on my race. A few deep breaths and trying new things to keep it fresh if possible always allows for me to stay in character. Also, from previous experiences I have found myself in the character enough to the point that I never really fall out of character, but more so turn it on and off.
Q: Explain one creative choice you took on set?
Ulysses Montoya: One memorable example of a creative choice I made in the film Rich Kids was choosing to deliver my lines during a dinner scene with my mouth full of food. Laura Somers the director said she envisioned my character just stuffing his face during the dinner as if he had never had so much delicious food in his life. I took that and ran with it delivering much of the scene with food tucked in my cheeks which seemed to work for how everything in that scene turned out.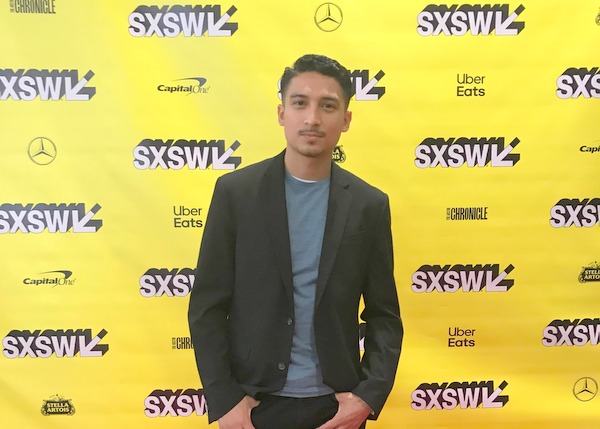 Q: Describe a memorable character you played?
Ulysses Montoya: A memorable character I played was James from a film called Red 11 that recently had its world premiere at SXSW in Austin, Texas. When I first started in my acting class our coach went down the line and asked us which director we would like to work with at least once in our lifetime. While others said names such as Steven Spielberg and Michael Bay, I said Robert Rodriguez. I really wanted to work with him because I knew and respected all that he does for Latinos in this industry and I also knew that he works out of Austin, just a two-and-a-half-hour drive from Houston. Sure enough, five years after speaking it into existence it happened!
Q: What do you want most from a director?
Ulysses Montoya: What I want most from a director is to allow me to be as comfortable as can be and to allow creative freedom and room to play once we have shot it the specific way they were thinking.
Q: What actor do you long to work with?
Ulysses Montoya: Michael Pena
Q: Why?
Ulysses Montoya: Because he has been able to break through the type cast barrier of being Latino and has managed to transcend his career into huge roles. I would love to learn his approach to the business and acting.
Q: What advice would you give actors?
Ulysses Montoya: If you love to do it, never stop. Realize that you have total control to present what you have to offer as an actor and if you are not meant for a part then on to the next one because it is all just a numbers game. Also, stay sharp and be prepared for when opportunity decides to present itself.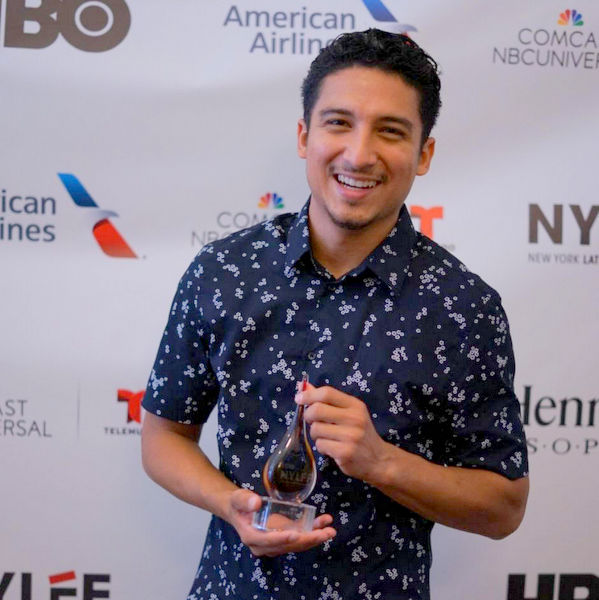 Q: Briefly write about your career?
Ulysses Montoya: In the three years that I have been a professional actor I am proud to have booked various roles which include Carlos in the independent feature film, Rich Kids, AMC's "The Son" where I played a Mexican Lieutenant, USA's "Queen of the South" where I played a key farmhand working with the lead of the show Alice Braga, "The Chosen" which is a new multi-season show about the life of Christ where I play a young Bedouin man, and most excitingly James in Robert Rodriguez's new guerilla style film "Red 11".
Follow the Ulysses Montaya on Social Media
Website
IMDb
Facebook
Instagram
MORE STORIES FOR YOU
The post Interview: Ulysses Montoya, Mexican-American Actor Brings His Sportsman-Like Dedication to TV/Film appeared first on indieactivity.