Ulysses Montoya worked on Laura Somers RICH KIDS as one of the cast. RICH KIDS is the story of a group of troubled teens from a low-income community who break into "Los Ricos", the local mansion with a border fence, and spend the day pretending to be rich in order to forget their difficult lives.
Q: How did you get connected to RICH KIDS? Did you have to audition? If you did, would still have got the part?
Ulysses Montoya: I was connected through this project through Laura Somers, the writer and director of Rich Kids found my IMDb through a show on ABC called American Crime. This show cast quite a few Latino actors and she knew she wanted a Latino cast so she reached out to me and asked if I would be interested in auditioning for her film.
Q: As one of the main cast on RICH KIDS, how did this 'choice' work for you?
Ulysses Montoya: The choice for my character stems from my childhood. I was able to relate to my character Carlos because it could have easily become my life had it not been for certain positive influences I had growing up. I had friends who went the route of my character's personality in the film, so I drew from that as well.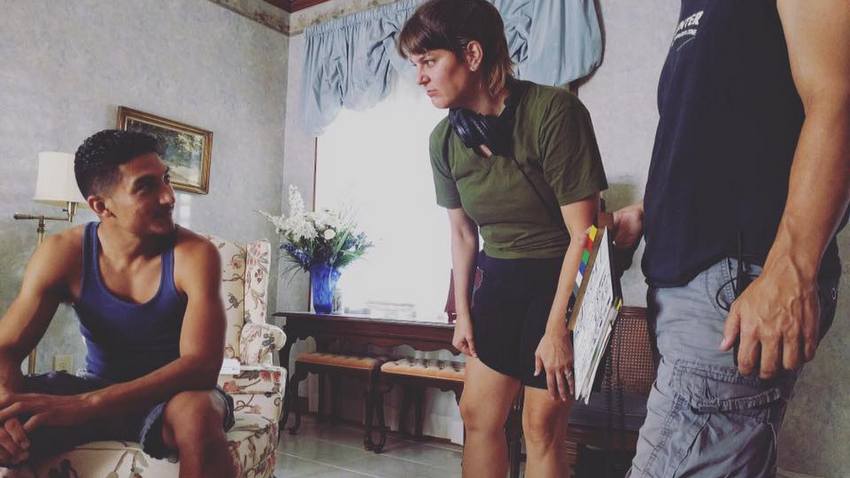 Q: What part of the story challenged you when you read it? What drove you to get on the project?
Ulysses Montoya: The part of the story that challenged me when I read it was having to be the character that stirs up trouble and is the jerk at times. This is not my personality at all and I wanted to find a way to still give my character depth and show the audience that Carlos is the way that he is because of the difficulties he has endured so early on in his life.
My personal connection with the lines
and understanding who this character was and what drove him to do the things
that he did is what drove me to get on this project.
Interview: Ulysses Montoya, Mexican-American Actor Brings His Sportsman-Like Dedication to TV/Film
Q: You're not new to indie films. What do you enjoy about the work that keeps you working?
Ulysses Montoya: I love working on indie films because of the closeness the entire cast a crew experience. A lot of times indie films have a very low budget, so it is up to everyone to do their best and really care about the project being made so that it can be done right and in a beautiful way. Also, a lot of times indie films touch on stories that need to be told, topics that need to be talked about, and subjects that may not be the most comfortable, but necessary to be seen on screen to begin the conversation.
Q: Give an example of a direction you received from the director during the production?
Ulysses Montoya: There is a specific scene in our film where we are enjoying a lavish dinner in the house and Laura specifically wanted me to stuff my face with as much food, to seem like I had never experienced so much food at once in my life.
Q: How did you create your character from ground up?
Ulysses Montoya: There really was no need to create my character from "the ground", I was able to relate to Carlos so much that he was already in me. All I had to do was tap into certain situations that had happened throughout my childhood to build from.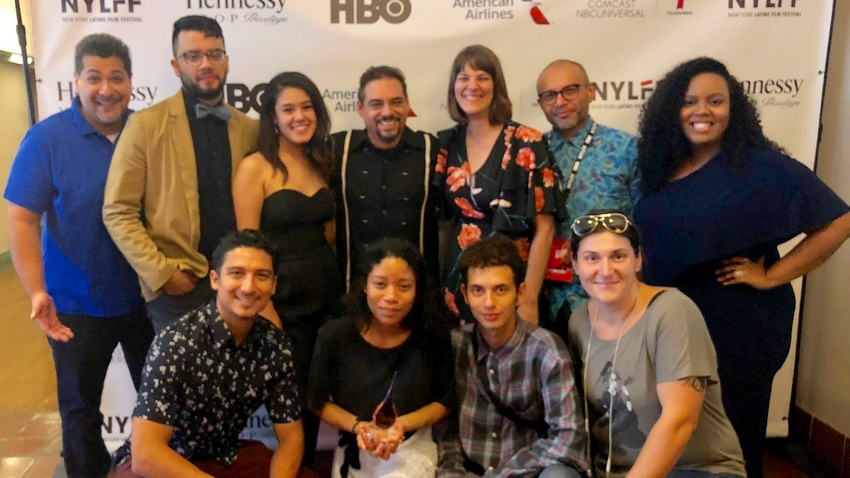 Q: As main cast on the film, describe the feeling of responsibility that you shouldered. Were you scared? Or did it fire you up? What scenes were difficult to shoot?
Ulysses Montoya: Laura did a great job of creating an amazing set environment. I never felt that I was responsible for anything necessarily. She did a great job making sure we were comfortable and well rested to perform the best we could. I was juggling a rough work schedule during filming to which she also worked the filming schedule around. The scene most difficult to shoot was my last scene in the film SPOILER ALERT: I die, the death scene was very challenging for various reasons, mainly making it feel real.
Q: Explain one creative choice you made on set during production?
Ulysses Montoya: There was a specific scene my love interest in the film actress Alessandra Manon and I felt off about. We brought it to Laura's attention that after having been living in our characters for a week a this point we didn't feel our characters would necessarily do what was written. Laura was so open to creative collaboration that she let us perform the scene with what we felt and made her cry in the process.
Case Study: Making 'Rich Kids' by Laura Somers
Q: What did you take away from the film production?
Ulysses Montoya: My main take away from this film production was that so much can be done with so little. If the passion for the project is present it will show in the final product.
Q: What do you like most about the director, and his/her collaboration with his/her team?
Ulysses Montoya: What I love most about Laura is that she is pretty much family now. She allowed for us to be ourselves on set and as these characters.
Q: What is next for you?
Ulysses Montoya: I am currently excited about a film that I worked on with Robert Rodriguez called Red 11 that will have its world premiere at SXSW in Austin, Texas! I am also making the move to Los Angeles in a few weeks to continue to further my career.
Q: What advice do you give actors regarding what you learned on the project?
Ulysses Montoya: main piece of advice I would give actors regarding what I learned on this project is to remain patient after the filming portion has been completed. Post-production can take a lot of time, but it is always for a good cause, to make sure that this project will look and feel the way the writer and director envisioned it.
Follow the Ulysses Montaya on Social Media
Website
IMDb
Facebook
Instagram
MORE STORIES FOR YOU
Daniel Bydlowski 's Bullies stars Kaden Hetherington, Fred Ornstein, Weston Nathanson, Stephen Holland & Conrad Bluth
The post RICH KIDS' Ulysses Montoya Details His Work on Laura Somers' Indie appeared first on indieactivity.