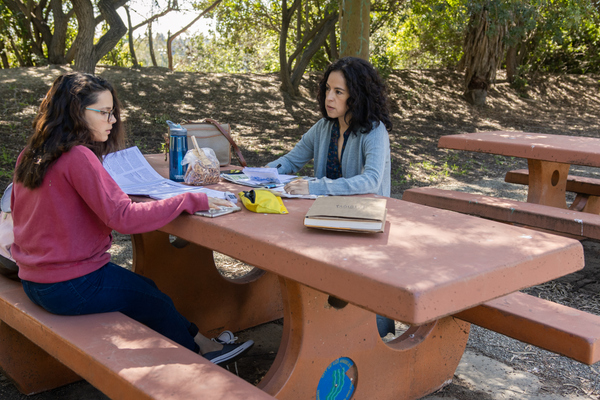 Writer and Director Sara Robin is going into production on her upcoming short film Cranberry Nights. Cranberry Nights is a contemporary coming of age drama about an undocumented young woman, Juana. The film is intended to shed light on the experience of undocumented immigrants in the United States and offer opportunities for creators from marginalized communities on screen and behind the camera.
Inde Navarrette is set to play the lead, 16 year-old Juana, who balances living two lives: With her friends she is a regular American teen, at home she is an undocumented Latina who struggles to have a future in the United States. Juana has to decide whether to tell her friends about her status. Inde said, "This story is about trust between Juana and her best friend, Kelly." When Kelly spills the secret about Juana's status, their friendship is called into question.
"We live in a time where the topics of immigration and what it means to be American are at the forefront," said Producer, Matias Letelier. "We often forget that this is a topic about real people and about people's lives. We aim to bring this a little closer to home for our audience." To prepare for the film, Sara Robin met with young leaders in the undocumented community, gathered facts, and held in-depth conversations about their experience. "The trust that was put in me by every single person I talked to who shared their story with me is immense," said Sara Robin. "The most important thing to me is that the story I tell is truthful."
The film is currently in pre-production and launch its crowdfunding campaign on Kickstarter in early May. Principal photography is scheduled for early June. Sara Robin actively sought to involve members of the undocumented community as part of the cast and crew. "Juana is me, I am Juana. This project showcases what I went through and what people like me go through all the time," said Associate Producer, Aura.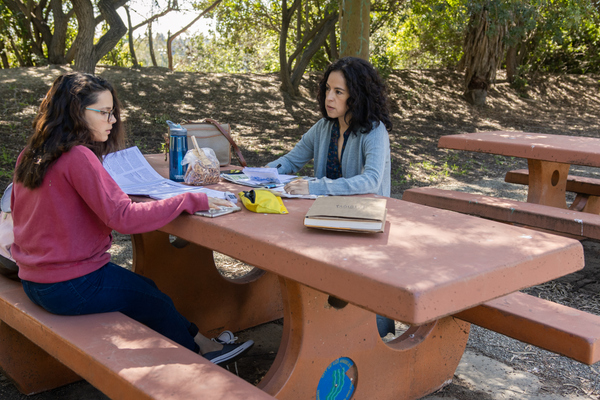 Sara Robin | Writer & Director
Sara Robin is a German / US director, writer, and producer based in Los Angeles. Her work centers on stories of social empowerment across narrative and documentary formats.
Sara has written and directed a multitude of projects, from her 2013 LGTBQ short Am I Not Your Girl that was screened in festivals all over the world, to her science-fiction short Listeners, a chilling tale about a world without privacy.
In 2018, Sara traveled to Tanzania to direct and shoot the documentary short Long Road,  a film that follows the efforts of a rural Tanzanian hospital to revolutionize the post-treatment care of their patients. Sara is a Fulbright Alumna, and her student work at Boston University awarded her a place in Variety's 110 Students to Watch List in 2015.
Starring: Inde Navarrette & Erika Sabel Flores. 
DP (Teaser) – Yahna Harris
Production Design – Kelly Sheridan
Writer / Director – Sara Robin 
Producer – Matias Letelier 
Editor – Emma Platek 
Sound Design & Mix – Zoltan Juhasz
MORE STORIES FOR YOU
The post Indie Drama "Cranberry Nights" Looks BTS of what it's like to be an Undocumented Latina appeared first on indieactivity.