The premiere of Renaldo Kell's 'The Bush Knife' took place at the Suncoast Casino and Entertainment World.  The movie premiere was attended by VIP guests and was enjoyed by it audience. Bruce Gounder and Jerome Naidu star in the action thriller, which is a must-see!
Synopsis: William Singh is an ordinary working man who has a beautiful wife and two daughters. When a darkness came upon his normal life by a man known as "The Skull". William will make a choice to embrace his other side: a man who hidden for many years. And vengeance will rise through this alter ego. He is called "The Bush Knife".
Watch The Bush Knife on Amazon
Plot: William Singh is an average family man, but when he inadvertently crosses the local mafia boss, who goes under the name of, 'The Skull,' retribution is swift. The Skull murders William's wife and sets the house on fire, with his daughters entombed within. ​
William is thrown into the depths of despair and bent on revenge, but Detective Rome, the local police chief, who befriends William, urges caution, as he strongly suspects that the Skull still has kept William's daughters alive for reasons as yet unknown.
Now with a renewed resolve, William recklessly sets about getting them back. Alas he is beaten, and left for dead, but when he is saved by a local martial arts expert who offers to train him in the ancient art of knife combat, William's luck changes.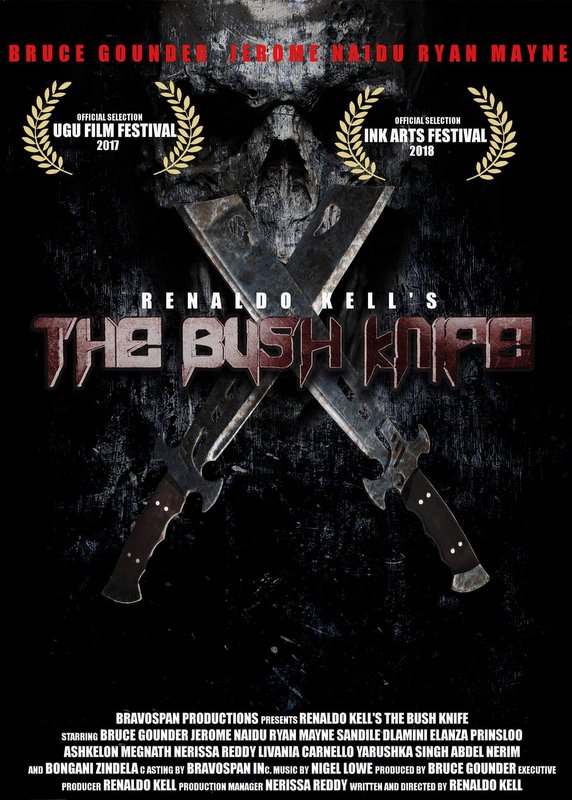 Filmmakers:
Actors: Bruce Gounder, Jerome Naidu, Ryan Mayne, Elanza Prinsloo, Livania Carnello
Directors: Renaldo Kell
Writers: Renaldo Kell
Producers: Bruce Gounder
---
Director Biography – Renaldo Kell:
Born and raised in Durban, South Africa. Renaldo Kell fell in love with movies at a young age and in back 2005, he started making short films. 
MORE STORIES FOR YOU
The post The Bush Knife by South African Filmmaker Renaldo Kell is Action Packed appeared first on indieactivity.