Carma Sharon is an award-winning actress, filmmaker, singer, presenter, model, voiceover, photographer and designer with extensive and varied experience in the entertainment industry.
Carma Sharon has been acting and singing from a very early age. She took Drama lessons back in high school. Carma Sharon had joined a local theatre group in Tel Aviv, as a teenage, then she moved to London to pursue a singing and acting career. She took various singing, acting courses and graduated with a Diploma of Musical Theatre at Trinity College, UK. Carma's first appearance on TV was actually in Australia, on the ABC 'Sketch-Comedy' 'Black Comedy'.
indieactivity : How did you become an actor?
Carma Sharon : Well, my mum tells me that I was born a performer and that I probably got it from my dad who was in theatre for a while. My passion for acting began at a very young age, watching countless films, as a kid I always loved playing dress-up and perform in front of people. Making people laugh was my greatest joy! When I took drama lessons in high school, the teacher couldn't stop praising me for my acting talent, I knew then it was definitely something I wanted to do. 
indieactivity : What acting technique do you use?
Carma Sharon : Great Question, I use three techniques: Method, Stella Adler and PEM. I studied Method Acting at The Lee Strasberg Theatre and Film Institute in LA, and had the great pleasure of being introduced to PEM in Melbourne, recently. But nobody can teach you an exact, all-encompassing way of working that's right for you. Only you can figure that out, so I learn mostly by doing.
indieactivity : Describe any wrong impressions actors hold about acting?
Carma Sharon : Acting is not about Acting! you must never ACT if you want to be a good actor. You must BE the character, you must find them within you and feel them. It's not about learning the lines and making the right facial expression. It has to come from within. Or as Meryl said: "Acting is not about being someone different. It's finding the similarity in what is apparently different, then finding myself in there".
indieactivity : Do you take courses to improve yoru craft?
Carma Sharon : Of course. Like any other industry, practice makes perfect, one can never learn enough and there is always room for improvement, so I take classes on a regular basis. There is also so much to learn about filmmaking beyond acting and I love knowing all aspects of it.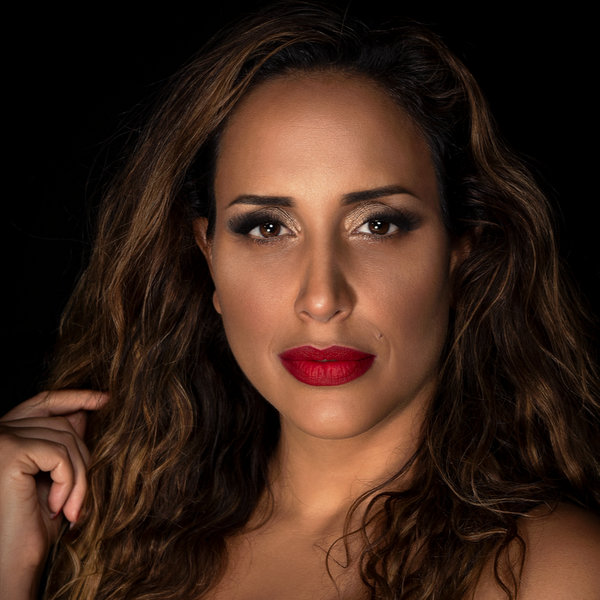 indieactivity : What are your experiences working in TV, Film. How do they differ?
Carma Sharon : From my experience so far, the main differences are budget and time. In films usually the productions are bigger which allows more time for each scene, longer hours and more attention to detail. TV seems to be moving in faster pace. I love working on both.
indieactivity : How did you break in to the industry?
Carma Sharon : My good friend, and a very talented actor by himself, Shimmy, got me serious about it! I never thought it would be possible for me to be a successful actress because of my accent, so I just looked at it as a hobby, but when I met him on set for a commercial, his passion and determination to succeed in this industry gave me the big push to believe that I can do it as well, so I got my first agent after that and the rest is history.
indieactivity : How much influence does Australian actors have on film and TV?
Carma Sharon : Big influence I think! Some of my favourite actors are Australian! Toni Collette, Margot Robbie and Cate Blanchett, who has inspired me for years, long before I moved to Australia. They are divine and I'm so blessed I got to be on set with Cate for the filming of 'Truth'. She is so warm and lovely as well. There is something special coming out of this country.
indieactivity : How do you prepare to play a character?
Carma Sharon : It depends how much time I'm given before hand. Usually, I read the script few times, and I do research until I feel I fully understand the situation, then I read the character's breakdown and analyse the characters' motivations, wants and needs, then I learn my lines and apply the method and PEM technics.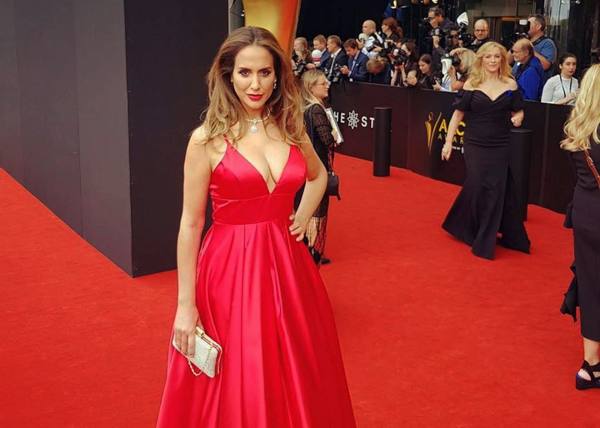 indieactivity : How do you stay in character through cuts?
Carma Sharon : I need my space, so I try to be by myself and with my thoughts. It's not always easy, because usually people would want to come and chat with you on breaks, and you don't want to be rude.
indieactivity : Do you work on indie film? Why?
Carma Sharon : Absolutely, I love indie films. They often have the best stories as they have less restrictions and pressure to follow a formula.
indieactivity : Describe a memorable character you played?
Carma Sharon : Gosh, so many of them. I had a blast playing the evil nurse in the American Horror Film 'Dead Squad' alongside Conan Steven (Game of Thrones) and Erika Ervin (American Horror Story). and also Jamila MÌbarek on "Deadly Women". I love playing the villain. If you don't like my character – I'm doing my job right.
I also really enjoyed playing Charlie in a TV comedy pilot called "op-shop'. She was an android, was so interesting for me to play a non-human who is trying so hard to learn how to be one. 
indieactivity : What do you want most from a director?
Carma Sharon : Clear communication, honesty, and to allow me to give my own interpretation and take on the scene. Usually they do! Which is awesome.
indieactivity : What actor do you long to work with?
Carma Sharon : I would love to work with Claire Danes and Jack Black.
indieactivity : Why this actor?
Carma Sharon : Claire Danes is unbelievably good. I believe everything she does. And Jack Black is just brilliant, a genius! And he has an impressive range.
indieactivity : What advice would you give actors around the world?
Carma Sharon : Make sure it's really what you want to do- for the right reasons. Don't sit & wait for the phone to ring, take things into your own hands, create your own work. Surround yourself with the best team you can and always be open to learn. Be open to failing! It's part of the process, the only real failure is to not try.
indieactivity : Briefly write about oru career?
Carma Sharon : Carma is an award-winning, actress, filmmaker, singer, photographer, model and designer, with extensive and varied experience in the entertainment industry.
Tel-Aviv born & based in Sydney, Carma grew up in a creative Jewish family, her father was a Theatre actor, her mother was a model, and her oldest sister was a singer. After graduating from 'Trinity College London' with a Diploma of Musical Theatre, complementing her intensive acting training in the UK, and in Los-Angeles, Carma decided to move to Australia, to further pursue her career in the film and TV industry.
Upon her TV debut in the American drama series Deadly Women (2015), as Jamila MÌbarek, Carma's captivating on-screen presence, exotic ambiguous beauty, strong emotional range, and great comedy skills have seen her secure numerous film and television roles alongside some of the industry's most recognizable names.
With effortless professionalism, Carma enjoys new challenges as they bring out the best in her, she relishes hard work, commitment and has the drive and passion to develop a long career with a burning desire to perform.
---
Australian Acting Representation
Gina Stoj Management
Phone +61 (02) 4957 7771
gina@ginastoj.com
www.ginastoj.com
UK / USA Acting Representation
Next Level Entertainment Global
Kimberly Strauss
Phone : +1 310 435-9445
K.S.NextLevelEntertainment@gmail.com
Australian Modeling Representation
Roseys Talent Consultants

Phone : +61 (02) 9283 6369
info@roseystalent.com.au
www.roseystalent.com.au
---
Follow the Carma Sharon on Social Media
Website
IMDb
Facebook
Twitter
Instagram
LinkedIn
Vimeo
MORE STORIES FOR YOU
The post Interview: Carma Sharon, Aussie Actress thrives on Challenges, Passion & Hard Work appeared first on indieactivity.