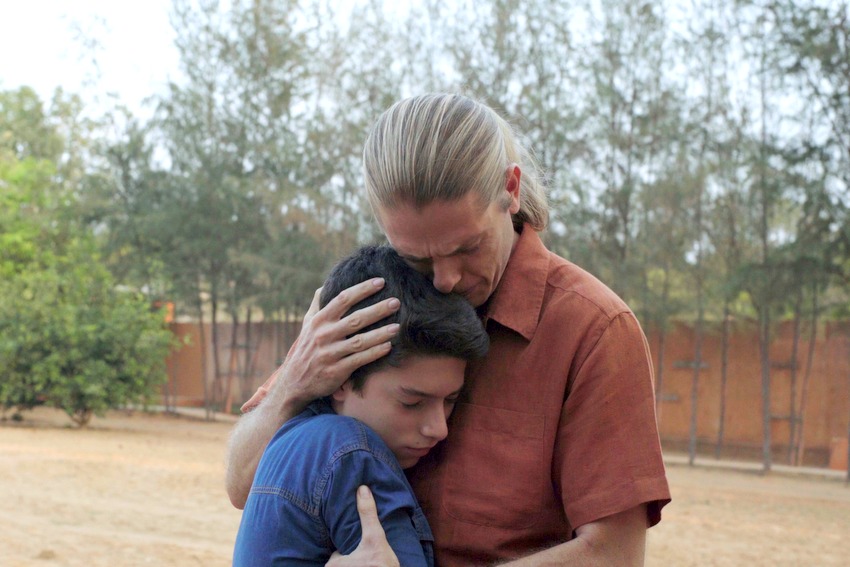 Kaavadi Productions & Indie Rights announce Digital HD rollout of  Kaarthikeyan Kirubhakaran's musical drama His Father's Voice. 
Kaarthikeyan and producer Shankar Kiru have assembled some of the finest new talent from around the world for his feature directorial debut, including Jeremy Roske, Julia Koch, Sudharma Vaithiyanathan, P T Narendran, Ashwini Pratap Pawar and Christopher Gurusamy. 
His Father's Voice opened in Los Angeles for a weeklong run at the Arena Cinelounge back in April 19, before the film premiered on Cable and Digital VOD.
Synopsis
An American family Jon, Clara and their son Kris live with Parvathi, Nagarajan and their daughter Valli, inside a Music and Dance School in Tamilnadu, India. Jon is a Musician, deeply inspired by Indian Classical Music. Kris and Valli are inseparable, learning everything from nature and from their parents. When Clara begins to be jealous of Parvathi's influence over Jon and Kris, she begins to distance herself, eventually parting from Jon and leaving with Kris. Jon is heart broken, finding solace only in his music.
12 years after his parents' divorce, Kris returns to India a gifted American dancer with a burning need to reconnect with his father, and to heal himself of a deep trauma. Valli, his childhood companion is now a beautiful and talented dancer. Though resentful of Valli's parents for what he perceives as their role in his parents' separation, Kris discovers in Valli's company a truth that brings him consolation, as well as a sense of tremendous betrayal. 
"I feel the joy of fulfilment of having made a film that we can be proud of. A film that we never grow tired of watching, again and again. It is a joy that we are looking forward to share, with the rest of the world" said Kaarthikeyan.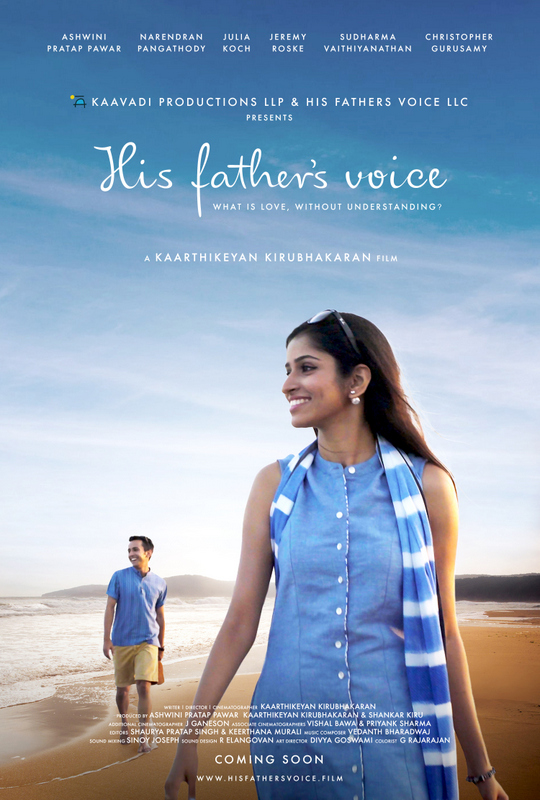 His Father's Voice: English, Tamil, Hindi, Marathi & Sanskrit / India / 105 mins
---
About Kaarthikeyan Kirubhakaran:
Kaarthikeyan Kirubhakaran studied Studies in Cinematography at the 'La Fondation Européene des Métiers de l'Image et du Son' F.E.M.I.S Paris, France.
He did a Post-Graduate Diploma in Film Direction from the Film & Television Institute of India, Pune, India.
He also has a Master of Arts in French Language, Literature  and Civilization, University of Madras.
Kaavadi Production LLP is a company based out of Pune, Maharashtra, India. Kaarthikeyan Kirubhakaran & Ashwini Pratap Pawar are Partners in Kaavadi productions. Kaavadi was incorporated in 2016 with the assistance of KPMG Mumbai. They produce feature films and feature length documentaries for Cinema and TV. They have production offices in Pune, Chennai, and near Auroville, Pondicherry.
MORE STORIES FOR YOU
The post Kaarthikeyan's Debut 'His Father Voice', fills the Screen with Song. appeared first on indieactivity.