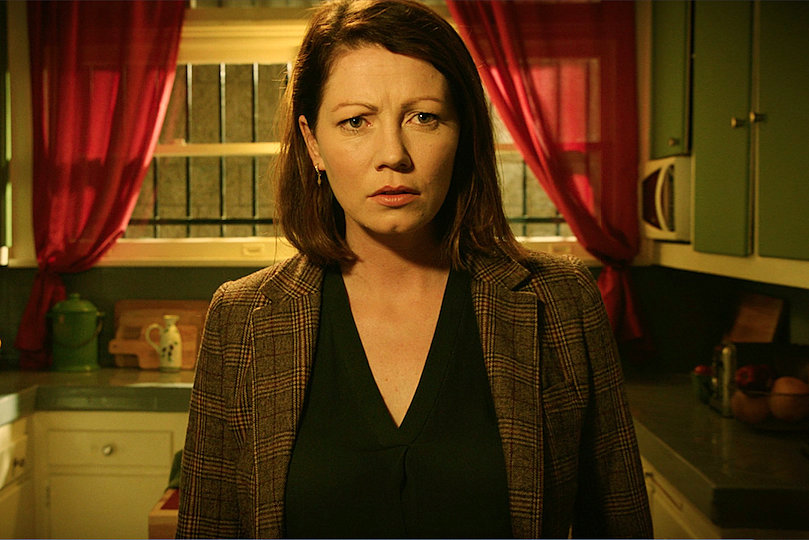 Writer and Director Monique Sorgen's marital comedy Sorry, Not Sorry screened at the Oscar Qualifying Cleveland International Film Festival. Sorry, Not Sorry stars Wallace Langham (CSI, The Larry Sanders Show), Jessica Oyelowo (A United Kingdom, Alice In Wonderland) and M. Emmet Walsh (Blade Runner, Raising Arizona, Blood Simple).
Logline:
A couple's oneupmanship escalates to unbelievable heights after a man eats his wife's plums.
Director Monique Sorgen's short Sorry, Not Sorry, which was inspired by William Carlos 1934 poem This is Just to Say, tells a humorous and relatable tale about being a couple. This entertaining short film is screening at numerous high profile film festivals.
Producer Darryl Pugh Jr. began his career as a Media Engineer for Disney. Today Darryl works as a Senior Video Channel Producer and Studio Manager for Capital Group, a Mutual Fund and Investment Firm. Throughout Darryl's career he has produced a wide variety of content including documentaries, TV productions, web series, commercials, corporate videos, marketing content and independent films. He is currently enrolled in the Producing Program at UCLA Film School.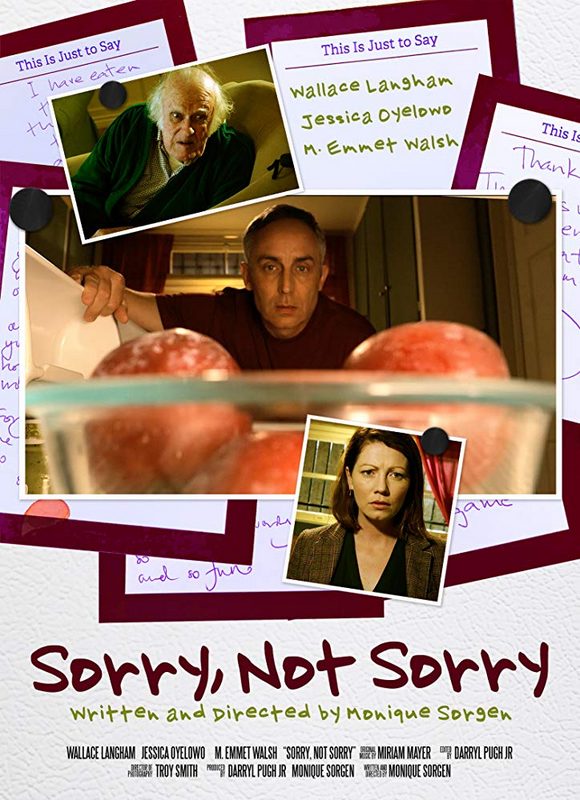 ---
About Monique Sorgen
After graduating from UCLA, Monique Sorgen worked as a director's assistant in TV, and then made a short film, "Pants on Fire," which garnered international distribution and played on TV and airlines around the world.
This led to writing jobs on Comedy Central, VH1, and a staff position at ABC in a think tank, developing shows for the network with a team of creative people. In feature films, Monique was hired by Bigfoot Entertainment to write "The Babymaker," an original script based on a producer's idea. Bigfoot subsequently flew her to Hong Kong to pen a remake of the 1999 film, "Love Stinks."
She was also hired to do a page-one re-write of "Rock n' Roll Princess," for Capital Arts Entertainment, and has worked as a script consultant with producers Mike Gabrawy of Arclight films, and Chris Moore, of Project Greenlight fame. In 2009, she was selected as a finalist for the Walt Disney Screenwriting Fellowship, with her script, "All the Way Down", which she later optioned to USA Network.
And in 2014, ABC picked her as a finalist again, this time for the TV writing program. She wrote, directed and produced the music videos "So There", "Tomorrow's Saturday", and, "Good Things" by Thirstbusters, which have played on Disney XD, The Dish Network, UCTV, and Cambio. Most recently, she wrote an episode of a hit Brazilian show for Sony Brazil, worked on a sit-com set in Mumbai, India, and directed 3 reality series for Fashion One Television.
Currently she is on the festival circuit with her newest short film, "Sorry, Not Sorry," which inspired by the famous 1934 poem, "This is Just to Say."
Follow Monique Sorgen on social media
Website
Facebook
Twitter
LinkedIn
Vimeo
MORE STORIES FOR YOU
The post Monique Sorgen's Dark Comedy 'Sorry, Not Sorry', is unbelievable good appeared first on indieactivity.