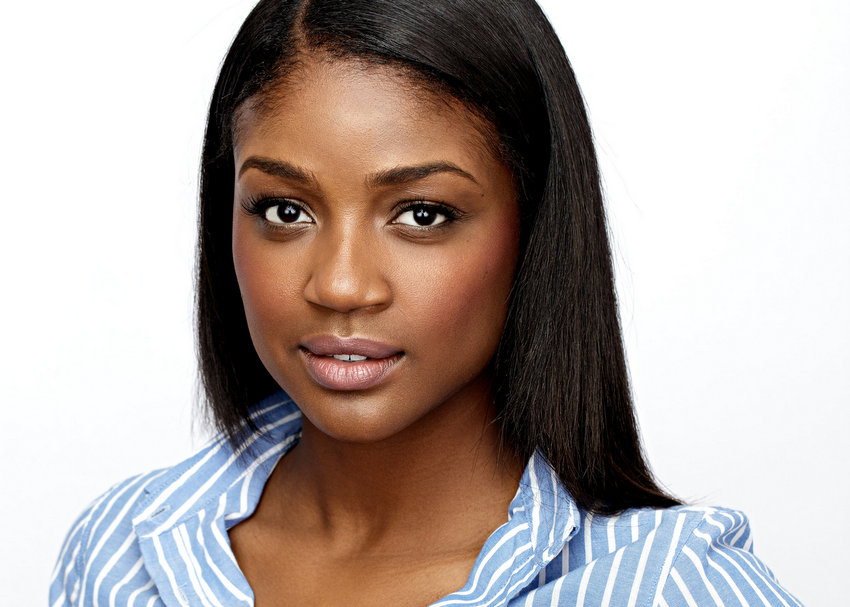 It Happened One Night highlights a distressing decision for a Black woman with an unintended pregnancy in the aftermath of sexual assault: a #MeToo film plus a #ProChoice conversation. In It Happened One Night, I explore the influence of money and power as it pertains to sexual assault and the survivors' livelihood. I explore the topic of sexual assault and how it affects survivors in their day-to-day, interpersonal relationships.
It Happened One Night is important and timely as state legislators across America continue to pass laws banning abortions without any exceptions for rape or incest. It Happened One Night is a piece about social issues that affect our country as a whole." An artist and activist. Jabree uses her artistic talents to raise awareness around injustice and oppression. She merges commitment to freedom and justice with the pen, the lens, the voice, the body, and the imagination.
indieactivity : Give a background of your personal experience with the story, writing, production and marketing of It Happened One Night?
Jabree Webber : When I was young I enjoyed playing tricks on my parents- so much so that they encouraged me to enrol in our local youth theater in Detroit. At a very young age I was exposed to classical plays and playwrights, cinema, and world-class actors and actresses. I went on to study dramatic arts in undergrad. Upon graduating, I recognized that my gifts expanded way beyond waiting for someone to give me an opportunity. I took it upon myself to go back to USC for its renowned film program where I was enrolled in the MFA Film & TV Production program. While enrolled, I tried to learn as much as I could about story, writing, and the production process.
indieactivity : Did you start writing with a cast (You or any) in mind?
Jabree Webber : I started writing with a topic/social issue in mind. I worked backwards to find the story. I wanted to find a way to use my artistic voice to shed light on topics I care about.
indieactivity : How long did you take to complete the script? (Do you have a writing process?)
Jabree Webber : I started writing the script two years before we went into production. When writing, I have found it instrumental to have people that I trust read the script and give notes.
indieactivity : When did you form your production company – and what was the original motivation for its formation?
Jabree Webber : I began my production company, Eunoia Entertainment, in 2015 in an effort to support multi-hyphenates like myself.
indieactivity : What was the first project out of the gate?
Jabree Webber : The first project out of the gate was a short vignette which followed two ex-lovers who run into each other at a common place at the most inopportune time. This piece was directly inspired by Rodrigo García's "Nine Lives."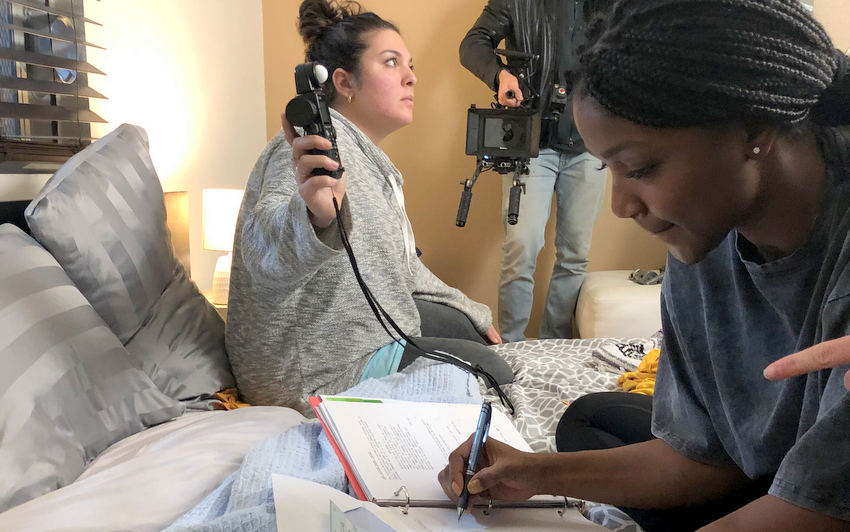 indieactivity : During production, what scene (that made the cut) was the hardest to shoot?
Jabree Webber : The final scene of the film was certainly the hardest to shoot. We were nearing the end of our day rapidly and we hadn't gotten the coverage that we needed. It was imperative to capture that moment. The crew and cast were growing weary. I had to clear the set, connect with my actors, and work the scene without the crew then call them back. That moment was so pivot. I think it saved our night. It provided the crew with a break to rest and grab a snack and provided the comfort and encouragement the actors needed to drive the piece home
indieactivity : What works better in this latest production that mightn't have worked so well in the last one you did?
Jabree Webber : In this latest production we worked on a very tight shooting schedule. That is something that might have also worked on the last project I did. It forces you to be prepared, cast the absolute best person for the job, and work with people that your trust.
indieactivity : You produced and directed the film, what measure of input did it take to don these hats?
Jabree Webber : To be truthful, I wore so many hats during the process of producing this project because I felt that it was necessary. I felt charged to get the film done and did not want to wait for the right producer or financier to come along
indieactivity : Is there anything about the independent filmmaking business you still struggle with?
Jabree Webber : While I do it because it feels like a necessity, it is nice to work with people who are passionate about their respective craft. Early on as an independent filmmaker, I would jokingly say my title included: producer, set dresser, crafty, props, G&E, casting director, boom operator whenever asked about my projects. In many ways that is exhausting. I support the notion that filmmaking is a collaborative art form. I appreciate working with people who are excited about an aspect of the process that is different from an area that I specialize in.
indieactivity : Where do you think your strengths line as a filmmaker?
Jabree Webber : With so many years training as an actor, my strengths naturally lie in story and performance. Communicating that with the actors and writers is something that comes to me very easily.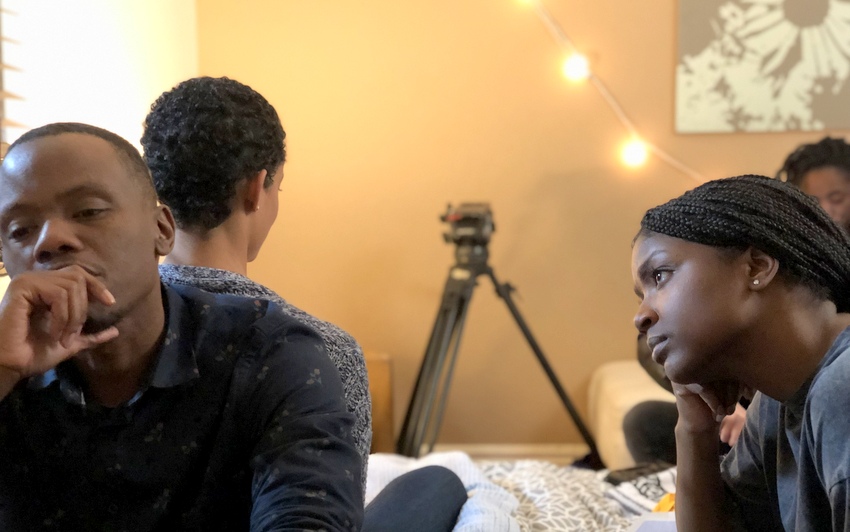 indieactivity : Let's talk finance, How did you finance the film?
Jabree Webber : I financed the film using my savings from my acting role on THE HAVES AND THE HAVE NOTS.
indieactivity : How much did you go over budget? How did you manage it?
Jabree Webber : We stayed within budget while in physical production. Post-production, festivals, and PR took us over budget by $2200.
indieactivity : How important is marketing? Do you think a project can make any dent without it these days?
Jabree Webber : Marketing is important for a film. I find that marketing helps with exposure which opens doors for more conversations about the filmmakers, the project, and more. Unfortunately, I don't think films without it have a chance. I've seen great shorts go unrecognized simply because there was no strategy after release.
indieactivity : Can you tell us about your marketing activities on the project – and how it's gone for you?
Jabree Webber : For the film, social media and media outreach are the main marketing activities for the project. Actively sharing film content and engaging with our audiences on Instagram has increased exposure and word-of-mouth about the film. Through media outreach, we have secured published articles and podcasts interviews. These methods have opened doors to build more awareness about the film and its message with broader audiences.
indieactivity : What do you hope audiences get from your film?
Jabree Webber : More than anything, I hope this film serves as a point of conversation between families, women and men, couples, and co-workers. I think we can really see change if we really take the time understand each other. I hope it inspires people to dissect their own biases.
indieactivity : What else have you got in the works?
Jabree Webber : I am currently working on a choose-your-own-adventure comedy with a really awesome team. I am also in development on my feature film!
---
Tell us what you think of the interview for Jabree Webber on how she made "It Happened One Night. What do yo think of it? Genre? More genre? Lets have your comments below and/or on Facebook, Twitter, or Instagram! Or join me on Twitter @oladapobamidele
Follow Jabree Webber on Social Media
Website
IMDB
Twitter
Instagram
LinkedIn
Vimeo
The post Interview: Jabree Webber on how she made "It Happened One Night" appeared first on indieactivity.