"Like Betty, Elyfer Torres is uniquely charming!" – People en Espanol
Hollywood, Ca. – Maybe the world was not quite ready for another remake of Ugly Betty. Truth is, according to Nielsen Ratings, it was.
Meet Elyfer Torres the star of Telemundo's hit show Betty En NY. After having been rejected for multiple jobs, a young Hispanic woman who is living in New York City accepts one far below her qualifications in the fashion industry.
Now, she must face the greatest challenge of her life, which is love. The first episode aired February 6, 2019 and the series was directed by Gustavo Loza, Fez Noriega, Ricardo Schwarz and Luis Manzo.
Latinx breakthrough star Elyfer Torres was born in Mexico, where she began formal theatrical training at the young age of 12. Elyfer began her career at Televisa's CEA Infantil, followed by CasAzul for a period of four years.
Upon graduation, Elyfer set her eyes in the United States where she was accepted at the world-renowned New York Film Academy in Los Angeles. Also an accomplished classical dancer, Elyfer is certified by England's Royal Academy of Dance.
By age 18, Elyfer's had already demonstrated her dominance of a leading role when she took on the part of Mai in the controversial short film H.H.L. There she plays one of 3 dealers of a highly coveted drug called "Nuke." The short film, set in a not so distant dystopian future explored the themes of greed, control, hunger for power and their catastrophic consequences. 
H.H.L. was picked as an official selection in prestigious, high-caliber International film festivals including Cannes Film Festival in France, The Sitges Film Festival in Spain and The FICM Morelia International Film Festival in Michoacán, Mexico. Additional upcoming feature film roles for Elyfer include the role of Samantha in the upcoming Mexican thriller Poseído.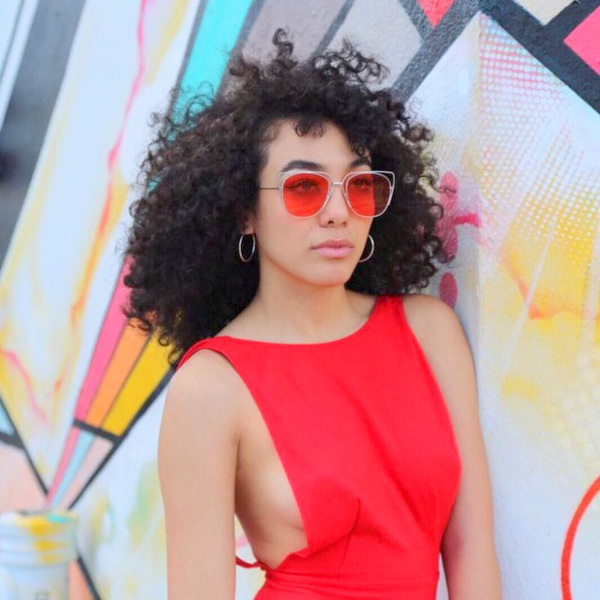 Early into her television career, Elyfer effortlessly tackled several roles in TV series. Later, in 2018, she landed a major recurring role in the Television series La Piloto, where she played Claire during the show's second season. In addition, Elyfer's uncanny physical resemblance to slain American singer/songwriter and Queen of Tejano Music, Selena Quintanilla, as well as her outstanding transformation capabilities led her to be cast for the role of Gabriela Contreras, the most famous Selena impersonator for the Television series El Secreto de Selena. The series launched on TNT Latin America and will soon premiere on Telemundo. Additional TV series work also includes Netflix's Nicky Jam: El Ganador, a biographical series about the Reggaeton singer's life. Recent award shows include presenter at the 2019 Latin Billboard Awards in Las Vegas.
It was Elyfer's exotic Caribbean look, as well as her natural fluency in Latin accents that led her to be cast as Julia, the Puerto Rican young woman who was Nicky Jam's first crush. Nicky Jam himself pointed out to Elyfer how much she reminded him of the real Julia.
Elyfer's fateful turn for stardom arrived after having been cast for the lead role of the new "Betty". She stood out brilliantly in a sea of over 300 actresses who auditioned for the part. Her successful debut to welcoming audiences as Beatriz "Betty" Aurora Rincón, triumphantly led the show to become the most watched Hispanic television show in the United States.
Betty En NY surpassed Telemundo's top-rated shows such as "La Reina del Sur 2" and broke audience records by becoming the most watched Television show in in Los Angeles, Texas, New York and Miami in its time slot despite of the show's Spanish language. As part of her involvement in the series, Elyfer had to stay in character as "Betty" under the public eye for over a year and erase any trace of her online presence before the show aired; a task she easily handled. In addition, because of her innate gift as a singer Elyfer had the honor to be the singing voice behind of the lead love song for Betty En NY.
---
Tell us what you think of the "After Her Mega Hit TV Show "Betty En NY", Elyfer takes on Hollywood". What are you thinking? What more information do you need? Do you have any suggestions? Or did this help you? Lets have your comments below and/or on Facebook, Twitter, or Instagram! Or join me on Twitter @oladapobamidele
Follow Elyfer Torres on Social Media
Website
IMDb
Facebook
Twitter
Instagram
YouTube
MORE STORIES FOR YOU
The post After Her Mega Hit TV Show "Betty En NY", Elyfer takes on Hollywood appeared first on indieactivity.