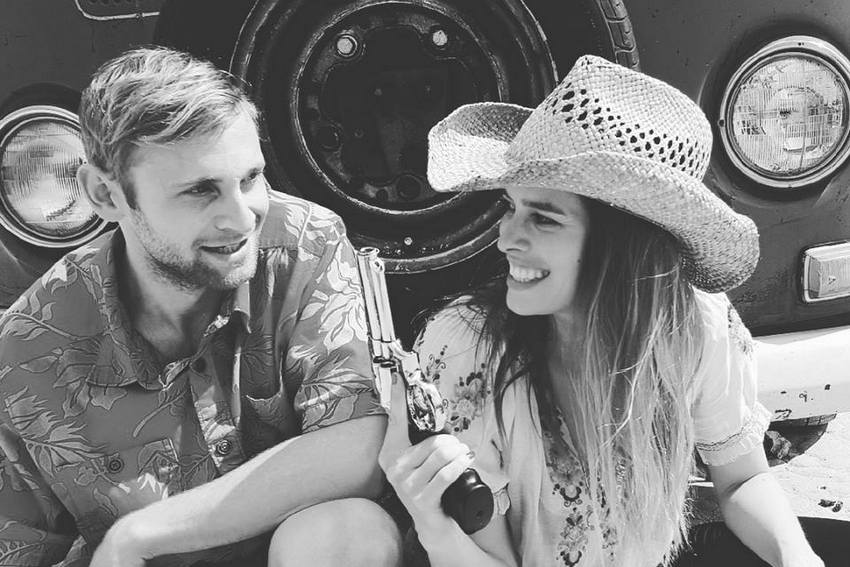 At just 28 years old, director Gabriel Adams is breaking through with his first feature film Up the 5. One of those breaking points is (probably) being the first director to ever direct a road trip comedy up California's famous Interstate 5.
Up the 5 follows Phill, an LA slacker with 24 hours to drive from Los Angeles to San Francisco for his father's funeral. It's an easy drive on California's speedy Interstate 5 until Phill's beloved Cadillac is stolen by the seductress, Grace, and her sinister sister, Elsa.
Adams, a Bay Area native, conceptualized this idea during one of his many commutes from Los Angeles to his home in Northern California. He then took the I-5 and turned it into a story inspired by other road trip comedies like Planes, Trains, and Automobiles and turned out a script with his brother and producing partner, Jesse Adams. With just the two of them attached, Gabriel and Jesse raised just over 20 grand and produced the film themselves.
Up The 5 TRAILER from Gabriel Adams on Vimeo.
With a micro-budget of his own money, Gabriel was able to hire a cast of Hollywood stars and bring on Gone Girl 1st AC, Paul Toomey, who served as the cinematographer and Ethan Paisley who wrote the script. Though he could have waited it out, Gabriel was confident with enough passion and dedication, his vision could come to fruition no matter the budget level.
And so far, Gabriel's vision for the execution of his project has proven successful! He screened the film for a sold out crowd at the Phoenix Theatre in Petaluma, CA last month and has recently had traction with sales agents and film festivals. He is breaking through as one of those rare, young directors who has taken matters into his own hands and begun to make big waves happen with the little he has.
Up the 5 is rumored for a 2020 release. We wish Gabe the best of luck and will be lining up at the movie theatre as soon as the movie is out!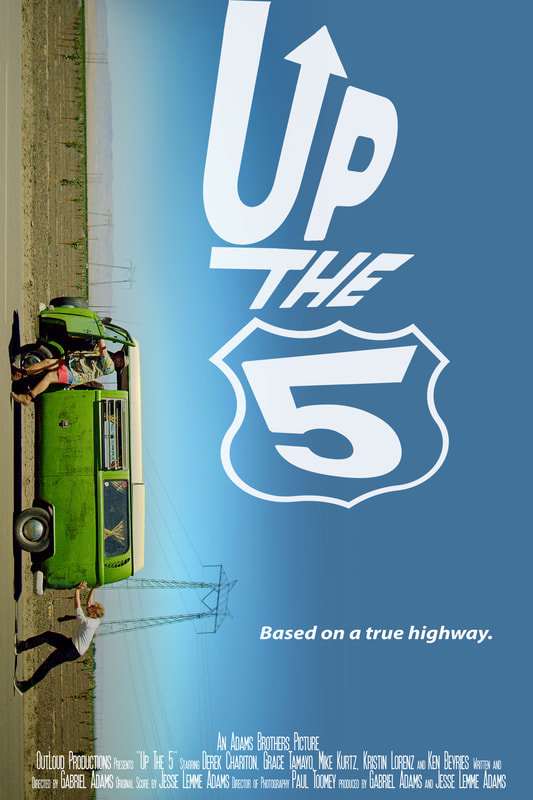 ---
Tell us what you think of the "Gabriel Adams breaking through with first feature, Up the 5". What are you thinking? What more information do you need? Do you have any suggestions? Or did this help you? Lets have your comments below and/or on Facebook or Instagram! Or join me on Twitter @oladapobamidele
MORE STORIES FOR YOU
The more energy you put into it, the more energy the Universe will give you from it.
The post Gabriel Adams breaking through with first feature, Up the 5 appeared first on indieactivity.