Actress Melanie Haynes is making a career out of playing charmingly familial roles and her latest in the comedy indie film Antiquities, is no exception. The Houston, Texas native, who now splits her time with Los Angeles, earned her degree in Theater and English at the University of Houston, and went on to dance for several years with Patsy Swayze's Houston Jazz Ballet Company.
In more recent years, Melanie has been working non-stop. On television, she recently appeared on the popular comedy Young Sheldon and drama True Detective opposite Mahershala Ali, as well as Adam Ruins Everything, The Middle, and Salem. On the big screen, her voice can be heard in the Oscar winning Best Animated Feature film, Spider-Man: Into the Spider-Verse.
Melanie-Haynes-New Theatrical Reel 8-2019 from Melanie Haynes on Vimeo.
She has appeared in several celebrated indie films, including A Country Called Home, Chasing the Sun and Heartland; and in Lifetime's made-for-TV movie My Christmas Inn. Melanie just wrapped a role as Marla Sokoloff's mother in the upcoming Lifetime TV holiday movie The Road Home for Christmas, also starring Rob Mayes and the iconic Marie Osmond.
Currently, Melanie is making awkwardness seem charming as Aunt Patty in the new comedy feature film, Antiquities, airing now on Showtime. When Walt (Andrew J. West) moves back to his father's hometown after his death, he stays with his cumbersome but well-intentioned Aunt Patty and her family on his journey of self-discovery
indieactivity : How did you get into acting?
Melanie Haynes : I've been acting since the age of two when I stood on the kitchen table reciting nursery rhymes!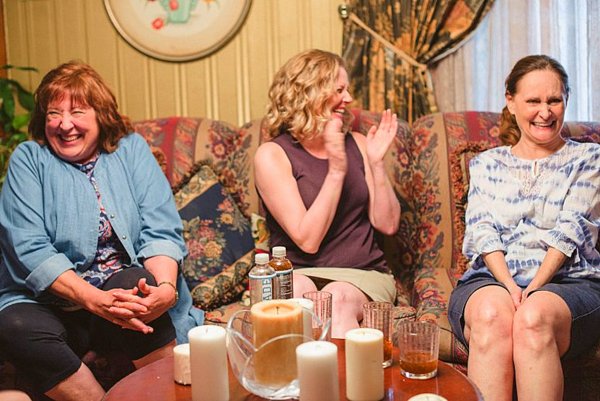 indieactivity : What helps you create a character?
Melanie Haynes : First, I take my cues from closely reading the script, and then I find those things within me or someone I've known that embody the character as written. I work pretty organically from the inside, but sometimes, physicalities help as well. Playing the scene and listening to the other characters' lines and intentions help to flesh out subtleties and bring more depth.
indieactivity : Is there a specific moment when you know you're fully prepared?
Melanie Haynes : No. I mean having the lines down solidly is very freeing, but there are nuances that are not always prepared for. They happen organically while playing the scenes.
indieactivity : Briefly explain your role in the new film Antiquities?
Melanie Haynes : Aunt Patty is a bit awkward and delusional. She wants to put forward the best in herself and her family to the point that she is in denial about some of those family members and their problems. She is loving and wants the best for her family, including her nephew who has come to stay while trying to find out more about his father and himself.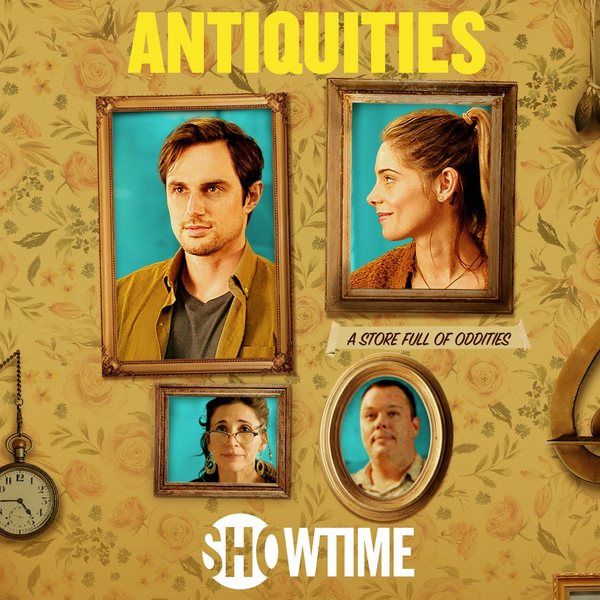 indieactivity : What was your first impression of Aunt Patty?
Melanie Haynes : Oh, I recognized her right away! I liked her and could identify with her need to make everything right with and for her family.
indieactivity : How do you keep your performance fresh during long hours on set?
Melanie Haynes : If I have a long wait, I meditate in my trailer. Otherwise, I focus on the other characters, the situation at hand, and the world that has been created on our set.
indieactivity : What's the best advice a director ever gave you?
Melanie Haynes : Trust yourself.
indieactivity : Any other tips for actors you'd like to share?
Melanie Haynes : Know that you are enough. Prepare as best you can and then get out of your head and just live it.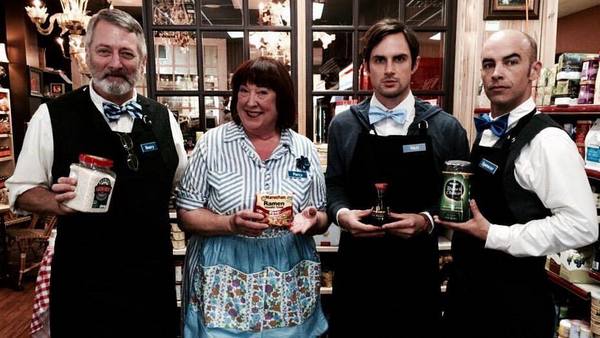 indieactivity : What do you want to change about the business?
Melanie Haynes : I'd love more wonderful roles like this for my age and type! And I'd love for more states to legislate incentives to bring more film and tv work to actors and technical people where they live. Georgia, New Mexico, and Louisiana have done a great job with incentives, and just look at the thriving film and television industry in those states!
indieactivity : Who is your creative idol and what do you love about their work?
Melanie Haynes : There are so many! I particularly like the work done by solid, working character actresses with whom I can identify: Margo Martindale, Ann Dowd, Kathy Bates, and although physically different from me, Beth Grant is a wonderful character actress who is constantly busy working! I had the good fortune of meeting and working with Beth in a film titled Heartland.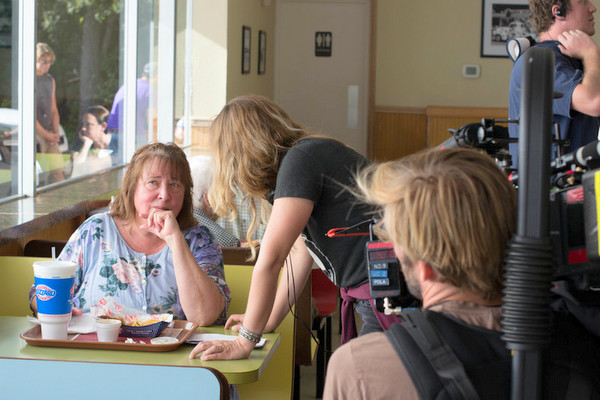 ---
Tell us what you think of the interview with "Melanie Haynes". What do you think of it? What ideas did you get? Do you have any suggestions? Or did it help you? Lets have your comments below and/or on Facebook or Instagram! Or join me on Twitter @oladapobamidele
Follow Melanie Haynes on Social Media
Website
IMDb
Facebook
Twitter
Instagram
Vimeo
YouTube
Pinterest
MORE STORIES FOR YOU
The post Interview: Actress Melanie Haynes Brings Homespun Talent to Every Role appeared first on indieactivity.