"Raúl Juliá: The World's a Stage" at the New York Latino Film Festival
The New York Film Festival (NYLFF) is the premiere Urban Latino film event in the country. Since its founding in 1999. The NYLFF produces culturally relevant and entertaining experiences that build audiences for Latino cinema, support the film community with professional development and foster relationships for Latino Talent. Programming includes the flagship film festival in New York City, competition programs and community programs.
American Masters Raúl Juliá: The World's a Stage is a warm and revealing portrait of the charismatic, groundbreaking actor's journey from his native Puerto Rico to the creative hotbed of 1960s New York City, to prominence on Broadway and in Hollywood. Filled with passion, determination and joy, Juliá's brilliant and daring career was tragically cut short by his untimely death 25 years ago.
Told in his own voice through archival interviews and in the words of those who knew him best, the film traces Juliá's personal and professional life while showcasing performances from his collaboration with Joseph Papp's The Public Theater to his successful cinematic career. Interviews with some of the most respected actors who worked alongside Juliá, including Anjelica Huston, Edward James Olmos, Rita Moreno, James Earl Jones, Sonia Braga, Rubén Blades and Esai Morales, illuminate his impact as an artist. "This was a labor of love for me and my team. As a fellow Boricua, I am truly honored to help celebrate Raúl Juliá's legacy with such a special film and share his story with the masses," said Ben DeJesus, Partner and President of NGL Studios.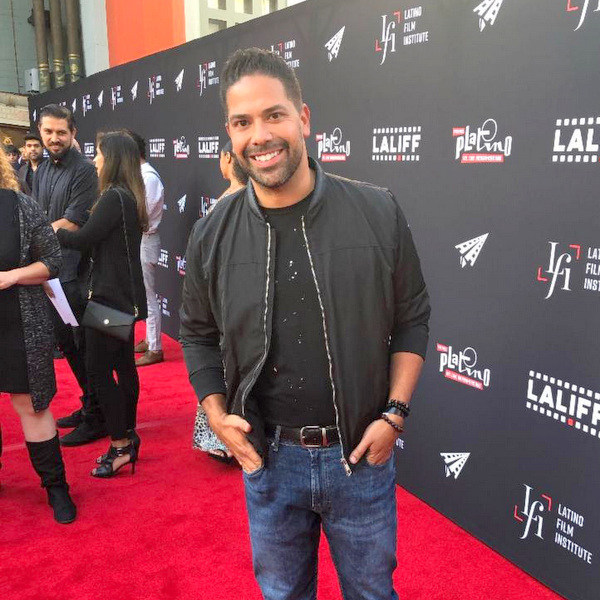 In addition, actors Jimmy Smits, Andy Garcia, John Leguizamo, Esai Morales and others share how they were profoundly influenced by Juliá and carry the torch of his legacy. Juliá's personal side comes to life through never-before-seen family photos and home videos, along with reminiscences from his wife, Merel, his sons, relatives and friends, who share candid insights about his life away from the spotlight.
Ever-present throughout Juliá's story is the cultural landscape of the entertainment world and the boundaries he broke. Before diversity and inclusion efforts were part of the national conversation, the big man with the engaging personality and accent was able to amass a varied body of timeless work that helped pave the way for Latinx actors today.
American Masters Raúl Juliá: The World's a Stage is a special presentation of American Masters and VOCES. The film is a co-production of ITVS, NGL Studios, Diamante Content and LATINO PUBLIC BROADCASTING in association with American Masters Pictures. Director/Producer Ben DeJesus, producer Jill Krikorian, executive producers Sandie Viquez Pedlow, Donald Thoms, John Leguizamo, David Chitel, Michael Kantor and Sally Jo Fifer. Michael Kantor is executive producer for American Masters. Sandie Viquez Pedlowis executive producer for VOCES.
"Raúl Juliá's story is one that was needed to be told, and NGL Studios was the ideal team to tell it. We pride ourselves on producing content that entertains, empowers, educates and shines a positive light on the Latinx community, and this documentary is one that we're exceptionally proud of," said David Chitel, CEO and Founder of NGL Collective.
The film has a successful Los Angeles Premiere on August 3rd with a SOLD OUT screening at the world-famous TCL Chinese Theatre during the Los Angeles Latino International Film Festival (LALIFF).
---
Ben DeJesus : Director, Producer & NGL Chief Creative Officer
Ben is an award-winning documentary filmmaker, episodic TV director, and music video veteran, Ben has created over 100 hours of content including television, non-fiction, branded, and digital. He began his career as a stage actor, before interning at MTV, where he became one of the original producer and writers of the iconic series MTV CRIBS. His passion for pop culture, music, and theater has fueled his work since. Along with John Leguizamo and David Chitel, Ben co-founded NGL Studios, where he directs and produces a growing slate of original television, documentary, non-fiction and digital projects.
Currently, Ben is a director for BUNK'D, the top-rated sitcom on DISNEY. Ben also recently directed the PBS documentary JOHN LEGUIZAMO'S ROAD TO BROADWAY. In his 2018 debut as a Broadway producer, Ben was nominated for a Tony Award for Best Play for JOHN LEGUIZAMO'S LATIN HISTORY FOR MORONS which is currently touring nationally. Ben has over 15 years specializing in the US Latinx, urban, and youth markets.
---
NGL Collective:
NGL Collective is a pioneer of new media and entertainment that connects advertisers and New Generation Latinx (NGLs) across platforms in-language, in-culture and in-context. Decades before it was cool, understood or even acceptable to talk about the NGL majority that is driving growth in America, NGL Collective was dedicated to modernizing the way advertisers reach and engage New Generation Latinx. As the group who coined the term "New Generation Latinx," we know NGLs best and help advertisers connect with them through our end-to-end offering spanning NGL Media, NGL Studios, NGL Social and NGL Live.
NGL Studios
NGL Studios is an award-winning in-house studio specialized in premium branded entertainment, documentaries, non-scripted TV and commercial production for today's Latinx audience in Spanish and English.
---
About Latino Public Broadcasting
Latino Public Broadcasting (LPB) is the leader in the development, production, acquisition and distribution of non-commercial educational and cultural media that is representative of Latino people, or addresses issues of particular interest to Latino Americans. These programs are produced for dissemination to public broadcasting stations and other public telecommunication entities.
Latino Public Broadcasting provides a voice to the diverse Latino community throughout the United States and is funded by the Corporation for Public Broadcasting. Latino Public Broadcasting produces VOCES, the signature Latino arts and culture documentary series on PBS devoted to exploring the rich diversity of the Latino cultural experience. Between 2009 and 2019, LPB programs won over 125 awards, including two prestigious George Foster Peabody Awards as well as Emmys, Imagen Awards and the Sundance Film Festival Award for Best Director, Documentary.
In addition, LPB has been the recipient of the Norman Lear Legacy Award and the NCLR Alma Award for Special Achievement – Year in Documentaries. Sandie Viquez Pedlow is Executive Director of LPB; Edward James Olmos is Co-founder and Chairman.
---
Tell us what you think of the "Raúl Juliá". What are you thinking? What more information do you need? Do you have any suggestions? Or did this help you? Lets have your comments below and/or on Facebook or Instagram! Or join me on Twitter @oladapobamidele
Follow "Ben DeJesus" on Social Media
Website
IMDb
Facebook
Twitter
Instagram
NGL
MORE STORIES FOR YOU
The more energy you put into it, the more energy the Universe will give you from it.
The post Documentary on Legendary Puerto Rican Actor Raúl Juliá & NYLFF appeared first on indieactivity.