Jesse has featured in Blue Blods, Bull, OITNB, Zack & Quack, Collateral Beauty, Hard Sell & Such a Funny Life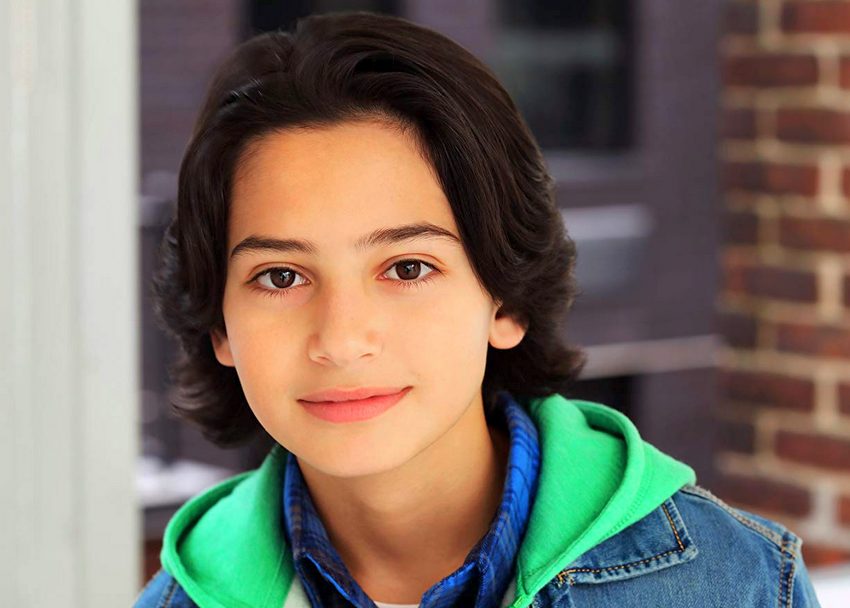 Jesse Ray Sheps is a fourteen year old actor born in New York who has already distinguished himself in both the acting and modeling world.
In Jesse's recently released movie, All Square he stars opposite Emmy nominated actors Michael Kelly (House of Cards) and Pamela Adlon (Better Things). All Square was the winner of the best narrative film award at SXSW and has scored an amazing 92% approval rating on Rotten Tomatoes. Jesse received great critical reviews for his starring role performance in All Square.
Jesse has recently filmed a lead guest starring role on CBS' Blue Bloods, as well as appeared in other roles for CBS' drama "Bull" and Netflix' hit series Orange is the New Black. This all caps off a year where Jesse worked hard completing the second season of Nickelodeon's hit television show Zack and Quack, playing the role of series regular Fluffy.
Jesse's other films include "Collateral Beauty" with Kate Winslet and "Hard Sell" with Kristen Chenoweth. Jesse has also been selected to play the lead role of young David Gutterrez in the upcoming movie Such a Funny Life to be released the summer of 2019. Jesse Ray's work has also been featured on various roles for the Disney Channel and the Amazon Network.
Jesse also recently won Best Comedy Short at the American Youth Film Festival and the Art Slope Film Festival for his short film that he wrote, directed, and played six different characters in.
Jesse has filmed many commercials and worked on many nationwide modeling campaigns for companies such as AT&T, H&M, Mott's Apple Sauce, Humira, Nickelodeon, NBC, Sherwin Williams, Toys R Us, Family Dollar, and AMF Bowling.
Most of all, Jesse loves composing music, and singing and playing on his guitar- working towards the release of his first album soon.
Jesse's latest film, SUCH A FUNNY LIFE, was released last August from Artist Rights Distribution.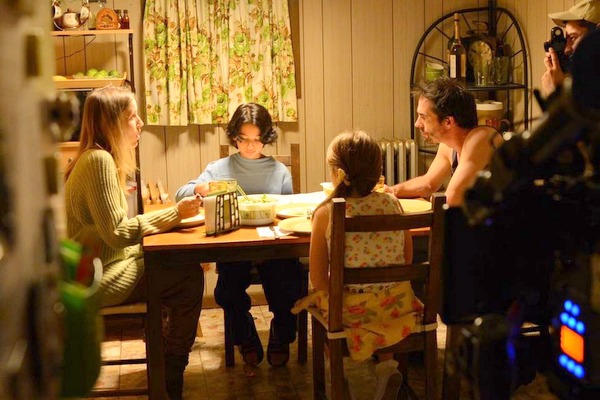 indieactivity : When did your film career kick off, Jesse?
Jesse Ray Sheps : I actually started my career when I was five. I started modeling internationally for some companies such as H&M and worked on a several other advertising campaigns for AT&T and AMF Bowling. I loved working so much at a pretty young age and I moved towards television.
indieactivity : You did some television work before that, I believe?
Jesse Ray Sheps : Yes. I was a series regular playing the role of Fluffy the Hedgehog on the first two seasons of Nick Jr.'s Zack and Quack. I absolutely loved it and it was tons of fun. It's really cool looking back now and getting to just pop on the television and enjoy an old episode or two. I also had some guest starring roles on a bunch of different shows such as Blue Bloods and Bull.
indieactivity : Tell us what you learnt working on TV that you'd later apply to your work in film?
Jesse Ray Sheps : I think my earlier work in television at a younger age gave me a better understanding about how the creative process works and how every single person on a set in the cast and crew are all so important. The same holds true in film
indieactivity : Which is more difficult – shooting a film or shooting a series?
Jesse Ray Sheps : I don't think one is more difficult than the other. Both can be incredibly fun and give you a great chance to be creative.
indieactivity : They have very different shooting schedules, I assume?
Jesse Ray Sheps : I don't think one is more difficult than the other. Both can be incredibly fun and give you a great chance to be creative. It really depends on the type of project. In many ways, the two can really be very much the same with similar schedules. For me, I like them both equally and really love to be on the set.
indieactivity : Who have you enjoyed working with the most? Anyone that has really impressed you?
Jesse Ray Sheps : I have really been blessed having to been able to work with such incredible amazing actors such as Donnie Wahlberg, Pam Adlon, Isiah Whitlock, Tom Everett Scott and even Kate Winslet. I really enjoyed working with and learned an incredible amount about acting working opposite Michael Kelly who is such an amazing and intense actor. I also really loved working with Yeardley Smith who was so much fun to be around and is super cool because she plays Lisa Simpson on the Simpsons!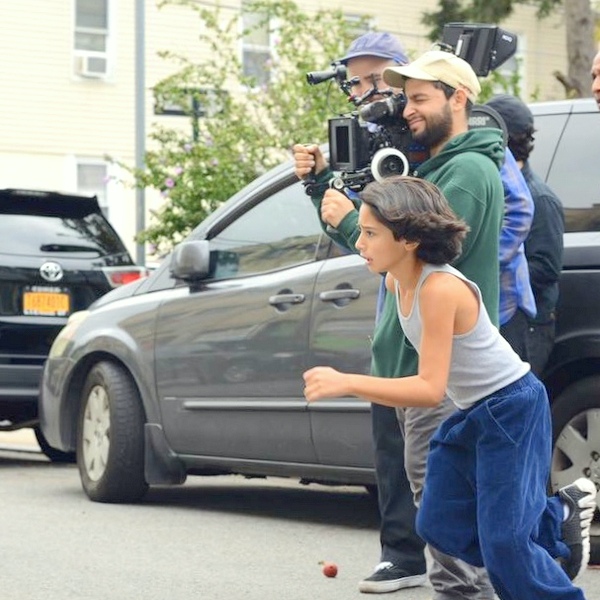 indieactivity : When did the journey on "Such a Funny Life" begin?
Jesse Ray Sheps : We started filming the movie a couple of years back in Queens, New York.
indieactivity : How would you describe the tone?
Jesse Ray Sheps : I think the film has a really unique tone. Its a movie about my character David who becomes a comedian but his life is anything but funny growing up. I think audiences love genuine characters that they can root for. Despite all of the tragic events in his life- David gives back to everyone the gift of laughter. No matter how challenging things become- David overcomes to become a comedian that brings joy to so many people. I think audiences will really walk away loving his journey and the tone of this movie.
indieactivity : Tell us about working with a new filmmaker, Oliver Mann, on this one?
Jesse Ray Sheps : Oliver was very passionate about this project and you could tell that from the first day of auditions all the way through filming.
indieactivity : What was it that appealed to you about working with him on the film?
Jesse Ray Sheps : I think it was Oliver's vision for the character he created in David. David was such an amazing character to play. His life was incredibly difficult with a mother who had so many challenges and a terribly abusive father. At such a young age David really became the man of the house and an anchor for the family and this gave me an opportunity to really dig down deep as an actor to build his character which is always my favorite thing to do.
indieactivity : Is it exciting to know it'll be playing in theaters?
Jesse Ray Sheps : Its always super exciting been exciting for me to see myself on the big screen. It has always been such an honor for me. Being that you're also in the popular baseball movie All Square, we'd be remiss to ask you about sports.
indieactivity : Do you play any?
Jesse Ray Sheps : I played little league baseball for about five years and my dad was my manager. I play in a flag football league and always play basketball/tennis with friends. I also am really passionate about music and play guitar, sing and compose music.
indieactivity : And hey, after that movie, have the producers of The Sandlot called and asked you to star in the new version?
Jesse Ray Sheps : I am open to everything! I think any baseball movie is extra special and I am a big fan of all of them. In fact, one really cool thing I found out is that at the Baseball Hall of Fame they have a huge display honoring about a hundred or so "baseball" movies and one of them was my movie All Square.
---
Tell us what you think of the interview with "Jesse Ray Sheps". What do you think of it? What ideas did you get? Do you have any suggestions? Or did it help you? Lets have your comments below and/or on Facebook or Instagram! Or join me on Twitter @oladapobamidele
Follow Jesse Ray Sheps on Social Media
Website
IMDb
Facebook
Twitter
Instagram
YouTube
MORE STORIES FOR YOU
The post Interview: Jesse Ray Sheps, the New York Teen Actor Talks New Film "All Square" appeared first on indieactivity.