Strictly Salsa, The Beginning is about a group of salsa loving teenagers embark on a journey of self discovery, motivated by passion and the desire to win a dance competition.
Evgeniya Rakitina crafted this as a "story about love, passion to win and about the happiness we all deserve to achieve in our lives, no matter whether we are champions or not. We want to make people ask themselves the question of what really matters in life. It is great to be a champion in something, but not everyone could achieve this. On the other hand all of us deserve love and happiness even if they never become number one."
Synopsis:
A story of dance, romance, and championships all weaved together by Latin Salsa music. A close-knit group of Salsa loving teenagers embark on a journey of self-discovery as they enter a Salsa dance competition. The friends all try different ways to win the competition but their efforts are thwarted by their own inability to realise that there is no substitute for hard work and practice.
If you want to enjoy some laughter with the comic moments a group of happy friends goes through in chasing their dream to become local Salsa champions, you definitely should see Strictly Salsa. And we promise to you that you will be grabbed by the live hot beats of the Salsa songs and you will leave the cinema feeling relaxed and inspired.
The group receives training from their instructor but they are more concerned with finding shortcuts then actually putting in the hard work required. They spy on their competitors to learn their dance routines. They use herbal concoctions to thwart their rivals meanwhile one of them falls in love with a member of the rival team. All the while they practice their dance competition routine under the guidance of their instructor who is not impressed by their effort.
They finally resort to seeking the help and guidance of a famous Salsa star to upstage their rivals, but that only leads to the shocking revelation that there is no substitute for hard work and practice. With the competition days away, they find themselves in a race against time to perfect their dance competition routine. Will they accomplish their task and win the competition or will their efforts have been in vain. One thing is for sure: They are going to discover a valuable lesson of life.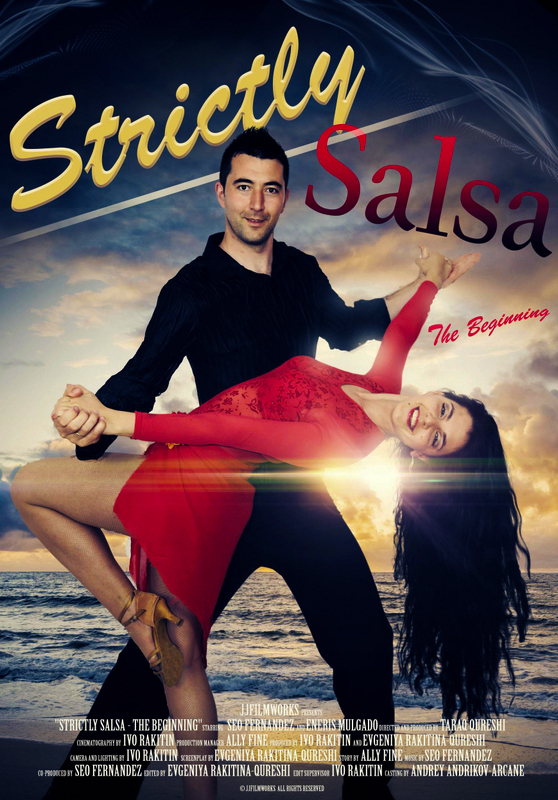 JJFilmworks specializes in the pre-production, filming and post-production of short and full-length film projects, documentaries, music videos and advertising videos. The price is determined by the complexity of the shooting, the locations, the specificity of the selected shooting technique, the number of cameras, the post production and special effects, etc.
---
Tell us what you think of the "Strictly Salsa, The Beginning". What are you thinking? What more information do you need? Do you have any suggestions? Or did this help you? Lets have your comments below and/or on Facebook or Instagram! Or join me on Twitter @oladapobamidele
Follow JJFilmworks on Social Media
Website
MORE STORIES FOR YOU
The post Taraq Qureshi's "Strictly Salsa, The Beginning" A Compelling Journey appeared first on indieactivity.