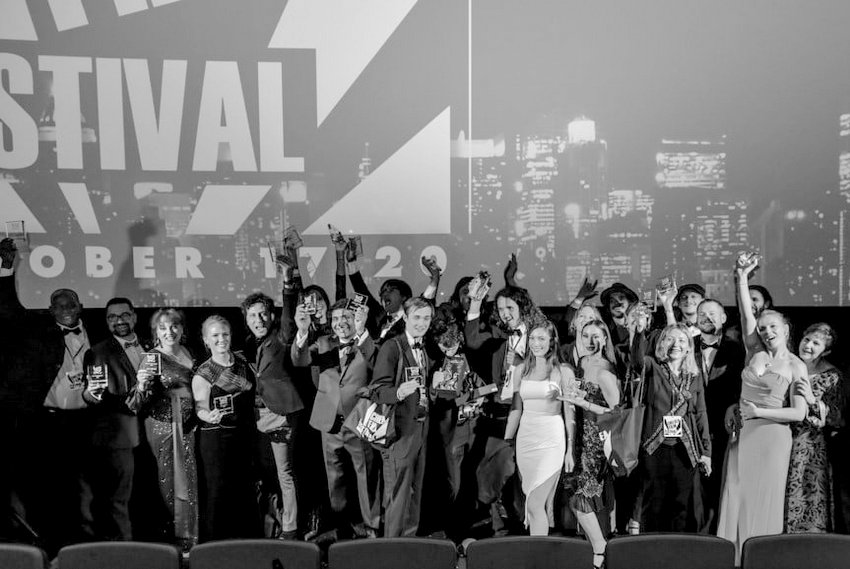 The 7th Chelsea Film Festival had just ended. It was an event consisting of four days of screenings of independent shorts, feature-lengths and documentaries from emerging directors. In between sessions we hosted Q&A sessions, and related events such as an industry mixer for professionals. The festival winners are listed.
Feature Film Award Winners
Grand Prix Award for Best Picture – BILCHED by Jeremy Cumpston
Special Jury Award – THE LAST KOAN by Satya P. Choudhary
Best Documentary – CHASING THE PRESENT by Mark Waters
Best Cinematography – Alex Veitch for WIDOW'S WALK
Best Screenplay – Hal Cumpston for BILCHED
Best Director – Yoh Komaya for TICKET
Best Actress – Shannon Murray for RAG DOLL
Best Supporting Actress – Stephanie Erb for RAG DOLL
Best Actor – Schidor Rahaman for LAST KOAN
Best Supporting Actor – Du Rietz for BILCHED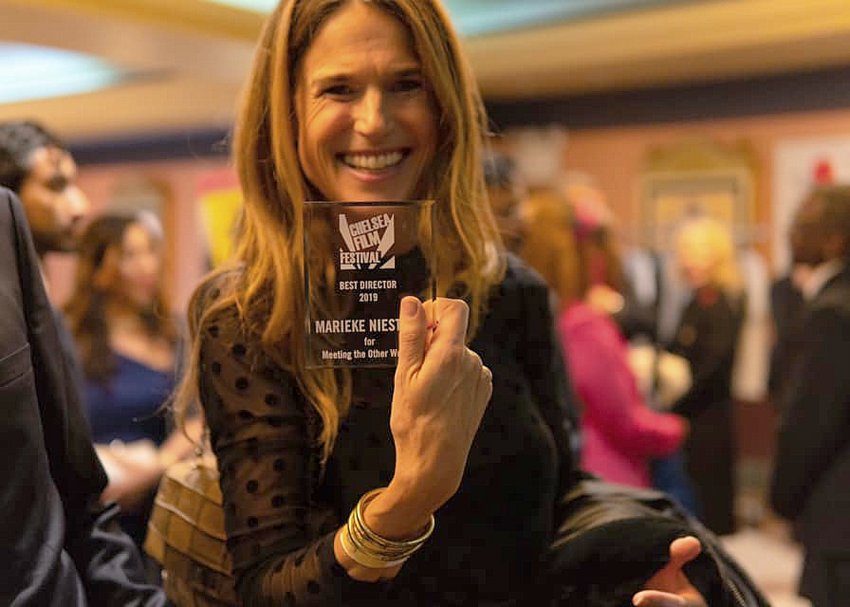 Short Film Award Winners
Petite Prix for Best Short Film – BETWEEN THE PINES by Emma Bell
Special Jury Award – FROM SHADE TO LIGHT by Jean-Michel Loutoby
Best Documentary – THE UNFORGETTABLE AUGUSTUS POST by Jason Cohn & Camille Servan-Schreiber
Best Cinematography – Shakeel Bin Afzal for AL-MASRY LIFE
Best Screenplay – METHOD by Robert Grabow
Best Director – Marieke Niestadt for MEETING THE OTHER WOMAN
Best Actress – Aly Mang for TILT
Best Actor – Nicholas Feitel for UNLEASHED
Best Supporting Actress – Lisa Rene for MEETING THE OTHER WOMAN
Best Supporting Actor – William Jousset for THE AMYTAL THERAPY
Virtual Realty Winner
Your Spiritual Temple Sucks by John Hsu
The Chelsea Film Festival is an international film festival, that enlightens the work of emerging filmmakers, producers and actors. It offers a wide range of films, such as documentaries and feature-lengths, focusing on the theme of "Global Issues". It empowers the work of risk-taking storytellers and remains committed to its mission to discover and develop independent artists and audiences around the world.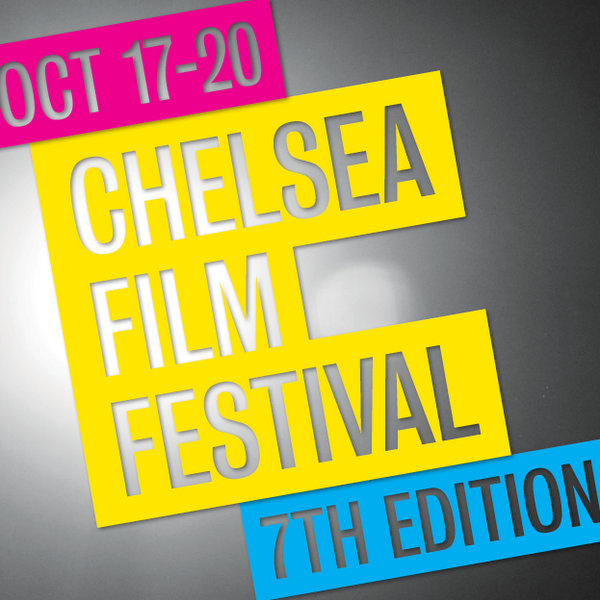 ---
Tell us what you think of the "Chelsea Film Festival 7th Edition Winners List". What are you thinking? What more information do you need? Do you have any suggestions? Or did this help you? Let's have your comments below and/or on Facebook or Instagram! Or join me on Twitter @oladapobamidele
Follow CFF on Social Media
Website
Tumblr
Facebook
Twitter
Instagram
Pinterest
YouTube
MORE STORIES FOR YOU
The post Chelsea Film Festival 7th Edition Winners Presented appeared first on indieactivity.