MORE STORIES FOR YOU
The more energy you put into it, the more energy the Universe will give you from it.
DANNI
Date: 11th November 2019
Director: Peter Jensen
Producer: Kierke Panisnick, Jeana Reilly
Writer: Jeana Reilly
Lead Cast: Diane Reilly, John Moran
indieactivity : What is your film about?
Jeana Reilly : DANNI is a film that goes on a journey to explore relationship addiction and seeks to find out at what cost does one become "clean"– or not. The origin of the story is based on a real life abusive relationship that Jeana Reilly experienced. Being a survivor of Domestic Abuse, Jeana felt when she was seeking help to break free of the relationship, the piece of the missing puzzle for her, that was never discussed, is that she was addicted to her abuser and he was addicted to her – as powerful and deadly an addiction as drug or alcohol.
indieactivity : Tell us about the festival run, marketing and sales?
Jeana Reilly : DANNI has been an OFFICIAL SELECTION in 25 Film Festivals – including an International run. DANNI has three nominations and two wins for Best Dramatic Short Film. Jeana Reilly has three nominations and one win for Best Actress for her role as Danni. The festival run was an unbelievable journey and gave a voice to victims of domestic violence – many of whom came up to me after the film telling me how affected they were by the film or that "I got it". My marketing strategy was social media – primarily facebook. After saturating that avenue, I reached out to press, papers, etc., who could help get the word out about the film or its festival run. The film had a lot of wonderful press – including landing on the front page of THE SEOUL TIMES.
indieactivity : Dramatic Features?
Director – Peter Jensen
Executive Producer – Jeana Reilly
Producer – Kierke Pansanick
Budget – $10,000.00
Financing – Indiegogo along with self financing
Production – DANNI
Website – Take It To The Stage Films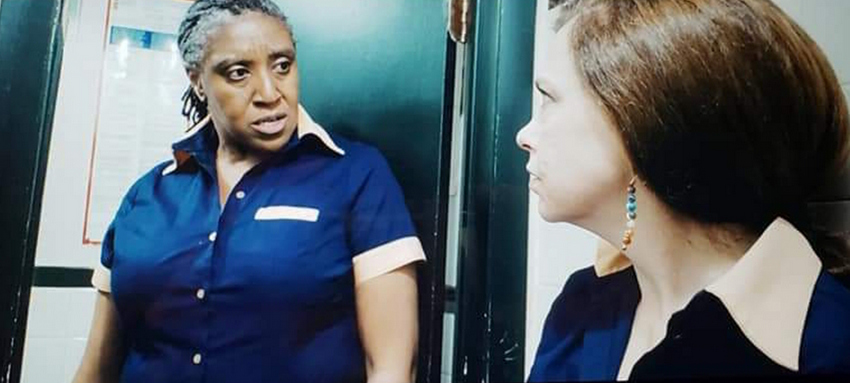 indieactivity : Give the full Official Synopsis for your film?
Jeana Reilly : The story of DANNI was developed into a screenplay after I heard the song INTO THE MYSTIC by Van Morrison on the radio while driving. I "saw" a scene develop in my mind with that song. If felt so powerful, I went home and started to write the scene. After that scene, I continued with the story. I wrote it with the idea that no one would ever read the script – giving me the creative and personal freedom to go anywhere I wanted in my journey and not to be judged. It was my first attempt to write a screenplay. Having finished such a personal story, and not having confidence in myself as a writer, I put the script in the drawer – for years.
indieactivity : Development and Financing?
Jeana Reilly : I self funded the film with the exception of $1,000.00 in Indiegogo donations.
indieactivity : Production?
Jeana Reilly : I kept the locations to two – as I knew trying to make a film would be an enormous undertaking. The two locations were Brewster, N.Y. and the Bronx. We shot for four days. Many obstacles came up the days of the shoot, taking us off schedule. I, along with our Director, Peter Jensen, sat in for all the editing sessions – which took approximately 7 months to complete – due to scheduling conflicts. While watching the first cut, I remember tears rolling down my face, as I couldn't believe how special the film felt.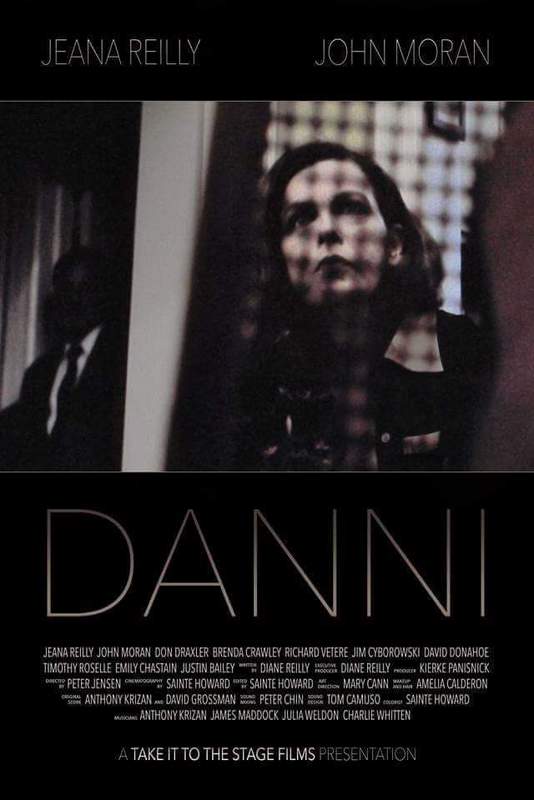 indieactivity : Festival Preparation & Strategy?
Jeana Reilly : I did my own P.R.., my own prep for all our festivals. All the festivals gave something different to the film and myself as a filmmaker. They gave me a voice as a filmmaker and confirmation that "I could do this". They gave me a personal connection to audience members I've never met – who came up to me after the festival to say how the film affected them. The festivals gave me connections to other filmmakers. Most important, the festivals gave Domestic Violence and relationship addiction a spotlight and voice.
indieactivity : The Release?
Jeana Reilly : I did not release DANNI until the festival run was almost over. HEWES PICTURES signed DANNI and is now available on AMAZON PRIME VIDEO, VIMEO ON DEMAND, DIRECTV/SHORTSTV. DANNI was also a part of the first AMAZON ALL VOICES FILM FESTIVAL.
indieactivity : Advice from the Filmmaker?
Jeana Reilly : My advice to any future filmmaker is to do it – no matter how many people tell you you can't. You don't need to go to film school, you don't need everything to line up perfectly. You need the passion and perseverance not to give up – no matter how many road blocks there are – and there are many. Keep going. Write or find a story you HAVE to tell. Let it consume you so you can step over all the roadblocks along the way. And, if after all your efforts it still seems impossible, find that ONE person who believes in YOU and tells you you can. One person who believes in you…becomes the wind beneath your wings….for me that one person was Peter Jensen.
---
Tell us what you think of the Case Study for "Danni" What do you think of it? Genre? More genre? Lets have your comments below and/or on Facebook or Instagram! Or join me on Twitter @oladapobamidele
Follow Danni on Social Media
IMDb
The post Case Study: The Making of DANNI by Jeana Reilly appeared first on indieactivity.