Richard Raymond is an award-winning British film director, who started his career at Pinewood Film Studios, working under Lord Richard Attenborough, Neil Jordan and Blake Edwards.
His short film, "Souls of Totality" won 12 International Film Festivals, including Best Grand Jury Award at Hollyshorts, Best Short Film of the Festival at Raindance, Best Film of the Festival at St. Louis and Most Popular Film at Rhode Island. Richard was also awarded a "Special Mention for Direction" at Edinburgh International Film Festival and Best Film of the Festival at New Renaissance, an Award previously only given to feature films.
We talk to him about his new short film A Million Eyes
indieactivity: Introduce your film briefly?
Richard Raymond: Souls of Totality is a short film that was actually shot during a real solar eclipse. It stars Emmy Award winning actress, Tatiana Maslany and Tom Cullen. It's a love story about the intensity of a looming moment that can change everything. The film has played at a variety of Oscar qualifying festivals including, Edinburgh, Tribeca, Palm Springs, Raindance, Calgary, Santa Barbara, Atlanta, Rhode Island, Mill Valley and Holly shorts where it won the Best Grand Jury prize.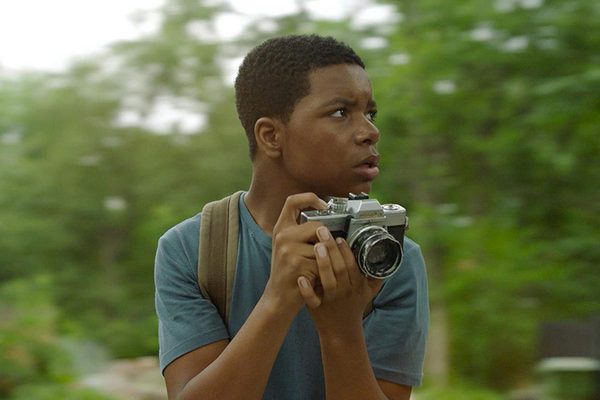 indieactivity: How did you get involved with the film? Where did the idea come from?
Richard Raymond: Last year, my better half and I had our first baby. Our nanny was from Oregon in America — and she mentioned to us that in a few weeks there would be a solar eclipse and we should all go there and camp in the garden at her family house, which was in the path of totality. We told our friends, Kate Trefry and Ben Bolea, (who are writers) and they wanted to travel with us. A week later we had a dinner with two actors, Tatiana Maslany and Tom Cullen — we mentioned the trip and they also wanted to come. I suddenly had an epiphany. Actors, writers and I'm a director…. we should make a movie! The problem was it was only about 4 weeks to go until the eclipse — we had no script, no money and no equipment or crew — we were at the mercy of a impending deadline set by the universe. It was mission impossible.
indieactivity: How long did you take to complete the script?
Richard Raymond: The script was written specifically for Tatiana Maslany and Tom Cullen. We knew we had an eclipse and those two actors — and those were the elements which instigated the entire creative process. The solar eclipse was the ever looming deadline and we were only two weeks away from shooting when the writers, Ben and Kate, finally handed me the script! So there was a considerable amount of relief! But there was also a huge amount of excitement. I loved the way they started the film right in the middle of an existing relationship, on what they believed was to be their last day on earth — and how the story unravels for the audience. Because the writing was so strong, it allowed me to shoot most of the scenes wide, in single take sequences, which allowed the drama to just play out on the frame and limited the editorial manipulation. The actors relished this and, for me, I always prefer telling the story with the camera. One would think the path to "Souls of Totality" was paved only with a desire to make the first film shot during a solar eclipse. And in all truth? That's how it began. But as the script was born everything changed. To the writer's credit, their incredible story, like a magnet, pulled together a group of passionate, like minded, like-hearted souls. We created a vision, a love story, a bond. In doing so the eclipse became a footnote to a story I had to tell.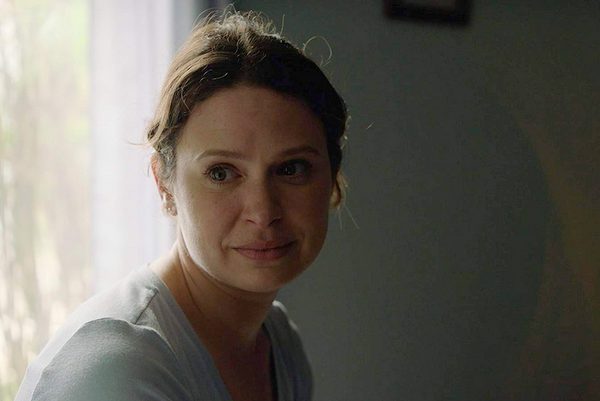 indieactivity: How did you develop Souls of Totality in such a short space of time?
Richard Raymond: My wife, Nousha, and I flew up there to meet our nanny's father, Mike Tague. He drove us around and introduced us to his friends who are farmers — that's how we found the main location! The people of central Oregon are some of the most generous people I've ever been blessed to meet. Their support was essential to making this film come to life. Also I ended up casting Mike Tague as the cult leader – he's so brilliant, such a sweet soul. But it was only about 4 weeks to go until the eclipse was to take place… an eclipse that hadn't happened in America for nearly a hundred years! So we were at the mercy of the universe with only (barely) enough time to make it. Everything together in time, the crew, the cast, the costumes, the cameras, the script(!) was an almost-impossible task. But I was blessed when John Trefry, (the brother of Kate Trefry – one of the writers), who came on board to help produce the film with his partner James Mitchell (4WT Media). Their dedication, experience and focus literally made the impossible possible and saved the film.
indieactivity : How long was your pre-production? Was there a rehearsal process and period?
Richard Raymond: The script was handed to me 2 weeks before we started shooting so it was a mad dash to make it work. There was literally zero prep – but at the same time relying on my instincts felt comfortable. It was never stressful. It fell into place because of the cast and crew who worked tirelessly to pull it off.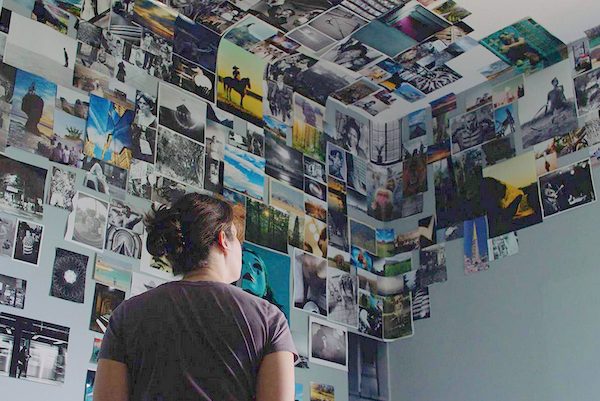 Q: Did the tight shooting schedule make it harder or easier? How did it affect performances?
Richard Raymond: The biggest challenge was the single take solar eclipse scene, which was designed to be as immersive as possible. It wasn't about looking up and seeing the eclipse, anyone can go on YouTube and do that. I wanted a single, continuous hand held shot that focused on Tatiana Maslany's character – and allowed the audience to feel her desperation of not knowing whether the person she loves is alive or dead. The dying light and the spectacle of a solar eclipse plays out in the background of that drama. We rehearsed the scequence for 3 days before the eclipse, using NASA data and GPS coordinates to precisely time the performances to the exact beginning and end of totality. We timed it to the second – like a piece of dance choreography so to speak… everything was specific… There wasn't going to be a second take…. It was like a high wire act with no safety net. I think both Tatiana Maslany and Tom Cullen relished it. For them it was like theatre. I had complete faith in the cast and crew who worked tirelessly to pull it off. When the eclipse came, a remarkable and surreal atmosphere enveloped us all. The bright desert light quickly shifted from day to dusk to twilight. The air chilled and all went quiet. I called action and Tat started to run… I won't ruin what happens for your readers, but after I called cut everybody was overcome by the alchemy of what we'd all just been a part of. Everyone cried. Even me!
Q: How much did you go over budget? How did you manage it?
Richard Raymond: When you have no money to pay anyone you can't exactly go over budget!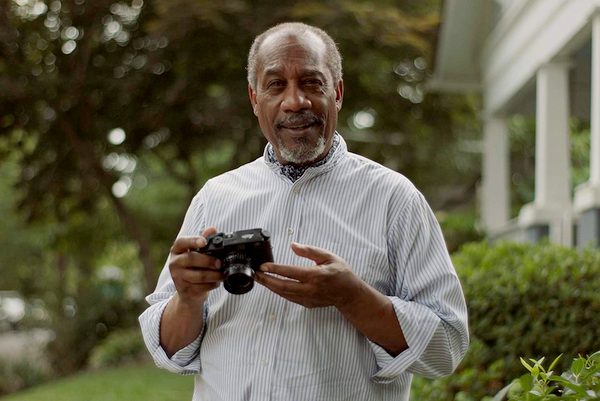 Q: How important is marketing? Do you think a project can make any dent without it these days?
Richard Raymond: The power of an audience discovering your film and owning that is a powerful part of it. Marketing can make people aware of your film but does it have those qualities that actually draw an audience into wanting to give up their personal time and watch your film?
Q: What was the experience like of working with such a small shooting crew?
Richard Raymond: I was really interested in capturing a never repeatable, can't turn back event that forces a person to find the most real, honest part of them self to help determine how they will handle it. That is very apparent in the love story but it's also in the making of the film… Souls of Totality was made by multiple couples who are passionately in love, working to seize a never repeatable moment and replying on their authentic partnerships to help see it though. I really think this is felt in the movie — this certainly couldn't have been pulled off by strangers in such a small amount of time.
Q: Talk about the cast?
Richard Raymond: Tatiana Maslany and Tom Cullen, who are not just incredible actors but they're also a real life couple – there's so much between them that is unspoken — and there's a comfortability between them, that conveys so much to the audience without words, that you just don't get on screen with other actors. It's a real joy to watch them just play and bring a scene to life. One of my concerns in making this was that doomsday cults would seem bizarre to any sane mind. So I wanted the scenes to play out in the vernacular, as though the characters were just ordinary people on an extraordinary last day. They both shared desire to approach the film in a very authentic and naturalistic manner, within long single takes that would give room for improvisation. I wanted this to feel authentic and unvarnished. For the audience to connect to their humanity… and never question their convictions. I've been blessed in my life with their friendship and feel very lucky to have artists in my life, like them, who I can collaborate with on projects such as Souls of Totality.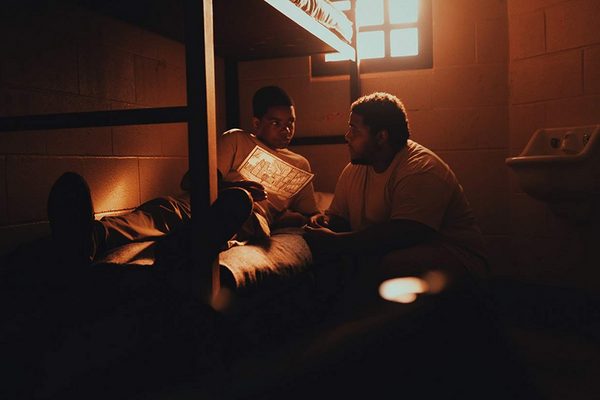 Q: The film looks stunning. How did you get such a good look when shooting so fast?
Richard Raymond: Jarin Blaschke was the cinematographer and he is a master of light and composition. He calling and his passion is photography, it's what he lives and breathes. Like many in the film community, I've just loved watching his collaborations with Director Robert Eggers on films like "The Witch" and so I leaped at the opportunity to work with him. We both share a love of symmetrical composition and are equally eager to find ways in which the camera can enhance the narrative of the story. There's a calmness about Jarin on set, which when you're up against it is such a reassuring quality to be around. Jarin operated that last eclipse shot and I think it's one of the best examples of camera operating I've ever seen.
Q: Did you look at rushes? On what format?
Richard Raymond: This was my first time shooting digitally. I've only ever shot on 35mm before – but I don't like the distraction of watching a monitor or rushes. I prefer to stand beside the camera, with the actors and their performances which are really happening right in front of me — I check on the composition absolutely but mostly I just trust the cinematographer that it'll look awesome.
Q:What advice would you give any up-and-coming filmmakers, trying to crack the industry?
Richard Raymond: Look for passion, talented, diverse souls who want to collaborate with you and challenge you. The film industry is a hard nut to crack, but it's full of beautiful people who all have the same dream. The thing to remember is that this isn't something anyone can do alone — all this "auteur" crap…. it's just crap. It's a team effort. Find your people, become part of something and create stories that you feel are important to tell. That's all you need to do. Don't just pick up a camera and shoot something – first find your own unique voice find that story that you're willing to give everything to… and serve only that.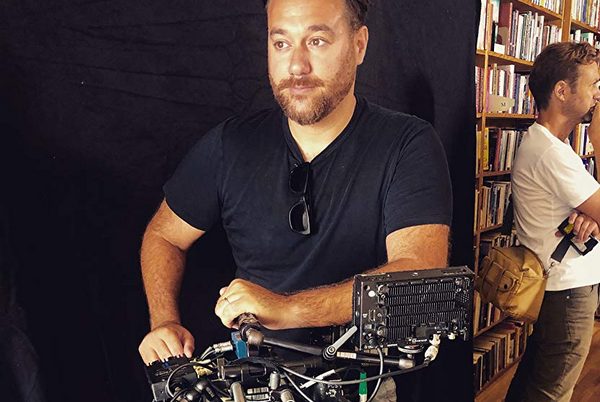 Q: Talk about your experience sharing the film on the festival circuit?
Richard Raymond: It's been incredible meeting so many other talented filmmakers from all over the world. And to know you're not alone on this crazy hard journey. There are a lot of excellent films screened about some very critical social issues we all face, and I think Souls of Totality adds that important reminder of the power of love and its resilience to overcome and break the lineage — even in our dark times.
Q: What else have you got in the works?
Richard Raymond: Souls of Totality has opened up some amazing doors for me. I'm really excited for what's going to come next. Watch this space!
---
Tell us what you think of the new trailer for "A Million Eyes" What do you think of it? Genre? More genre? Lets have your comments below and/or on Facebook or Instagram! Or join me on Twitter @oladapobamidele
Follow Richard Raymond on Social Media
IMDb
Twitter
YouTube
Vimeo
The post Interview: Filmmaker Richard Raymond See Us With "A Millions Eyes" appeared first on indieactivity.