British horror legend Shaun Hutson is back with Testament, a new novel featuring one of his fans most loved characters, Sean Doyle. Published as a new hardback and eBook by Caffeine Nights Publishing, the novel is a direct sequel to the novel Renegades, picks the story up some thirty years later. Sean Doyle is now working as an advisor in Iraq when he is approached by British Intelligence regarding the resurrection of an old nemesis, David Callahan. A man Doyle knows he killed. A man who took the one-woman Doyle ever loved from him.
Older, possibly not wiser but teamed up with a younger operative, Doyle is sent to investigate the rumours surrounding the apparent sightings of Callahan, when supernatural forces rear, waking the dead…and among them, Doyle's long-lost love. Baffled by how the dead are coming back to life, Doyle is faced with a choice of destroying ultimate evil and knows by doing so he risks losing her again for good.
"Doyle is always a fun character to write." Hutson said. "The challenge was picking the story up after so long and seeing if he could still operate effectively. So much has changed in the world since his last outing. His new partner is way more technology led whereas Doyle is a blunter tool in a digital age. Often less considered and reactive, though still sharp and intuitive."
The new novel features a stunning cover design from graphic artist, Ria Fend and is presented in hardback format for a limited time. Testament is published by Caffeine Nights and is priced at £20.00 in hardback.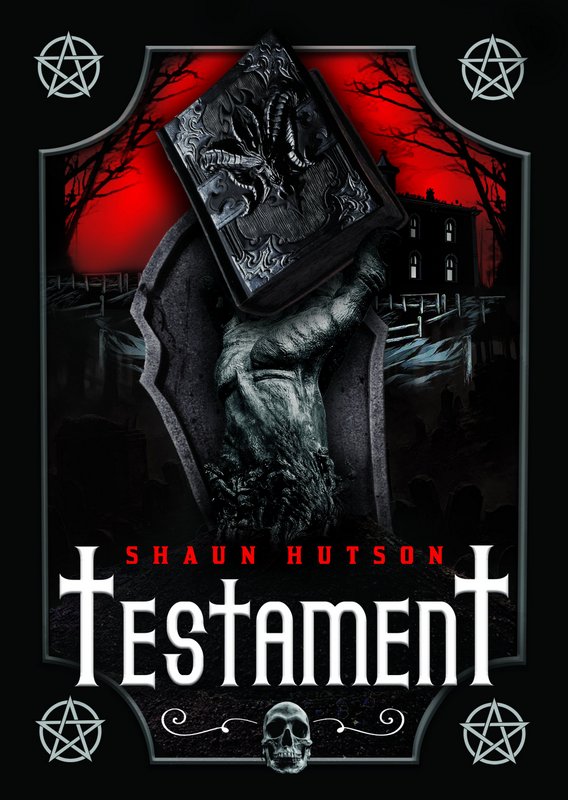 About Shaun Hutson
Born and brought up in Hertfordshire, Shaun Hutson now lives and writes in Buckinghamshire where he has lived since 1986.
After being expelled from school, he worked at many jobs, including a cinema doorman, a barman, and a shop assistant – all of which he was sacked from – before becoming a professional author in 1983.
He has since written over 30 bestselling novels as well as writing for radio, magazines and television. Shaun has also written exclusively for the Internet, a short story entitled RED STUFF and an interactive story, SAVAGES, both of which can be found on the 'Exclusives' page.
Having made his name as a horror author with bestsellers such as SPAWN, EREBUS, RELICS and DEATHDAY (acquiring the nicknames 'The Godfather of Gore' and 'The Shakespeare of Gore' in the process) he has since produced a number of very dark urban thrillers such as LUCY'S CHILD, STOLEN ANGELS, WHITE GHOST and PURITY.
---
Tell us what you think of the "Hutson's Testament Set to Chill Fans". What are you thinking? What more information do you need? Do you have any suggestions? Or did this help you? Lets have your comments below and/or on Facebook or Instagram! Or join me on Twitter @oladapobamidele
Follow Shaun Hutson on Social Media
Website
Wikipedia
Facebook
Twitter
MORE STORIES FOR YOU
The post British Writer Shaun Hutson's New Novel "TESTAMENT" Set to Chill Fans appeared first on indieactivity.