Andrea Stefancikova was born into a family of artists, so entertainment has been a part of her life since she first opened her eyes. Dance classes, singing, piano, painting and kids' theatre from the age of five back in her homeland. Andrea was born in the heart of Europe, in Bratislava, which was then a part of the Communist Czechoslovakia, now the capital of Slovakia.
In 1998, Andrea immigrated to Vancouver, BC with her parents, brother and dog, where she didn't stay at home for long. In her late teens, she worked full time as an international model, based out of Milan, Italy. It wasn't until her early twenties, after she had finally learnt sufficient English, that Andrea I had enough courage to study acting, and that happened in Montreal, Quebec, where she was based at that time.
Andrea enrolled in Meisner Classes and the Strasberg Institute. She booked her first Film/TV gigs right about that time. "Human Trafficking "with Donald Sutherland and Mira Sorvino, "World of trouble" – where she kissed Idris Elba in one of the scenes or Naked Josh with David Julian Hirsh. "When I think back, I was very green, and had absolutely no work etiquette as an actor. I didn't know how things worked. I wasn't as serious and dedicated yet." says Andrea Stefancikova
Andrea Stefancikova,"Plus I was fighting my own demons still. As a result of that, I was swayed across the seas with another modeling contract for a few more years. I kept studying though, and had the occasional film booking here and there. I have only really been fully immersed in the world of film and TV since I have returned to Vancouver in 2011, so not so long ago. "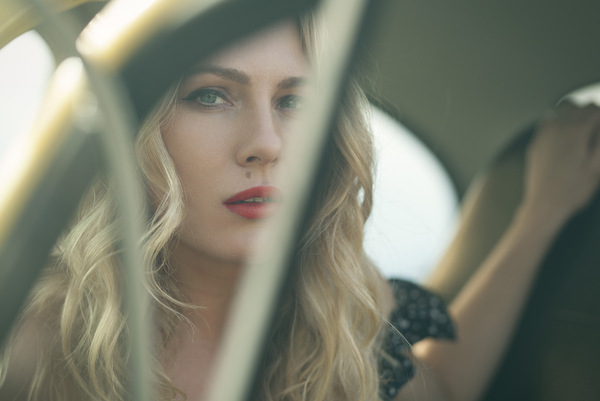 It was when I had a solo that I felt that visceral connection between the audience and myself. In life, I was/am a shy girl, even though it may not seem that way all the time, but when I was on the stage and now on set, I feel different – connected to everyone and myself in a way I can't explain. The primary reasons why I wanted to act were to create, to tell stories, to express myself, and to have FUN. I wanted to discover myself and get to know human beings on a raw level, to connect and to share, to feel, to emote, and in a way, to risk. My life experience, which has not been exactly carved in a smooth easy trail, but has rather been dramatic, has only added to the importance of acting in my life, and to my craft.
indieactivity : Did you study acting?
Andrea Stefancikova : When I had seen a theatre play for the very first time, it made me excited and it lit a fire in me, that resonated the acting bug throughout my entire being. I would imitate what I saw on stage and create performances/shows that included drama, dance, singing and pantomime for family occasions. Later, I would perform as a dancer.
The studying never stops. It's hard work, which involves discipline. It's making choices, that aren't always easy and making sacrifices. It's a dedication. I have studied in different schools, cities, with different teachers, taken workshops, … I coach for auditions, I read biographies, novels, plays and psychology books and then have contact with everyday people; try to be present as much as I can. Life participation is important. Acting is a constant discovery, ongoing learning and struggle for the majority, because the celebrities are a minority.
indieactivity : What acting technique do you use?
Andrea Stefancikova : With experience, I wouldn't say I am married to a technique. Each role is specific thus entails a specific preparation. I always warm up my voice and body. Don't underestimate the voice – train it as it's all you got! When an actor speaks from his belly or a vagina, the voice is full, it resonates and has a real impact.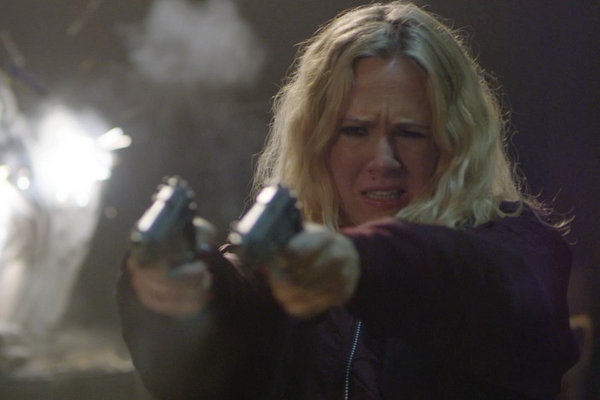 I emerged as an actor through Meisner, and am trained in Method (Stanislavski, Strasberg). I can't tell you how I use it or do what I do. I lived my life and what works for me might not work or be possible to do for someone else, whose life would have been entirely different from mine. Method acting requires a long preparation, which is not always available and the downside to it is that it's difficult to snap out of the life created for the specific character immediately. Do you know what I mean?
indieactivity : Describe wrong impressions actors hold about acting?
Andrea Stefancikova : Acting is not a joke. It's a real profession and an unpredictable one. What you can do as an actor is be the best you can, train, take care of your body and soul, and be prepared for the rejection. Grow thick skin, yet stay vulnerable and sensitive as you need that as a performer.
It's a challenging profession and often times, no matter how good you are, the casting directors may not bring you in for a variety of reasons outside of your control. You only control your instrument. It's all politics. First impressions matter. It's a constant battle. You will be categorized, and you have to be at peace with it no matter if you agree or not. You may choose to work that angle. Figure out what your market is, so you don't get your heart broken more than necessary, because trust me, it will get broken over and over.
Of course, you can always expand and with age, everything changes. Then a big part of this work is luck. All you can do is be the best you can be in the room, it's your chance to do what you love and have fun. Don't go after getting the job, as that is out of your control. When you finish the audition or self-tape or whatever, just let it go. Do something for yourself that you like as a person. I still struggle at times. I am not gonna lie, I said "I quit" so many times, but I never will – quit. I keep following my dream and am grateful for the opportunities I have been given and that keep coming my way. Perseverance and persistence do pay off.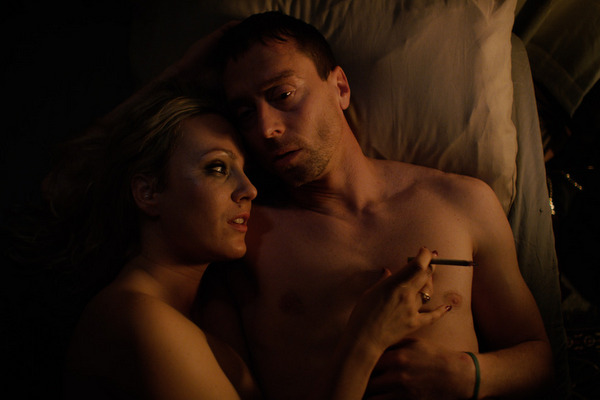 And don't be afraid to have a job, a Joe job or whatever you wanna call it. There is no shame in working and being responsible. Acting will likely not be paying your bills all the time.
indieactivity : What acting books do you read?
Andrea Stefancikova : I have read many, but from my shelf at home, here are some: Sanford Meisner – On acting; the three books by Stanislavski – An Actor Prepares, Creating a Role, Building a Character; Michael Shurtleff – Audition, Stella Adler – The Art of acting; Uta Hagen – Respect for Acting; Ivana Chubbuck – The Power of the Actor; Elia Kazan – A life. I read a lot of different books, biographies, novels, self-help books, psychology books, plays, and not talking about scripts. Educate yourself. Be in the know.
indieactivity : How do you keep fit as an actor: mentally, physically?
Andrea Stefancikova : I have torn my ACL so I've been the least active in my life for the past 6 months. It's horrible. But normally, I am in the gym 4 times a week. I even learn lines on the treadmill. That's actually a great way to memorize and get it into your body – running – try it! I do yoga, which is also good for mental health (Kundalini on my own and group Moksha or Power) I take dance classes once in a while. I have to admit, nowadays, time is luxury.
I try to meditate, but I don't do it daily. I also walk a ton with my dog. Walking in the nature is a conditioner for the soul and wellbeing. I eat healthy. I hardly ever eat exactly what I want, or as much as I want. I am not on a strict diet at the moment, but I have been told more than once that it would not hurt to be smaller and just so you know I am over 5 ft 7″ and less than 130 lbs., which is slim. The standard of what a woman or a man should look like is strict and superficial in film and TV. It doesn't truthfully reflect real life all the time, but I think it's slowly changing. The world needs "real and authentic" and that goes in looks, age, ethnicity, accent, etc.
indieactivity : How do you prepare for a role, after you get it?
Andrea Stefancikova : I think I have covered most of this in one of the earlier questions/answers. I read the script MANY times until it becomes a part of me. I create the character. It's a process. I do research. Often times, I have to learn about new things, medicine, diseases, conditions, politics, or learn about weapons. Whatever it takes. I live it, I walk it, I talk it, I go to bed with it and sleep it. I have written biographies for a character before. It helps with specificity. I try to explore/rehearse with another actor if possible. That's always helpful.
indieactivity : Describe a memorable character you played?
Andrea Stefancikova : Every character is memorable, because it's part of my journey as an actor and happened at a specific time in my life and career. It brings particular memories. One that I really went into great depths with, which resulted in a long character hangover, was the role of Velvet In my most recent film PROMISELAND. We have our world premiere at Whistler Film Festival on December 5th, 2019.
Velvet is a complicated character; a troubled woman, who was disadvantaged from a young age and as a result, has evolved into a pure survivor. Throughout the film, you will experience her journey from oppression to self-empowerment; taking control of her own destiny. Velvet is an example of the fact, that even a prostitute has a story of her own, is multi-dimensional and unique in her own way. I don't want to give the story away here. Promiseland is a mixed genre film (action drama with martial arts), so it stands in its own category.
It has a feel between True Romance, John Wick and La Femme Nikita. I got to shoot guns and do all sorts of fun stuff along with all the dramatic work. What was also memorable is that I got to work with my brother Milan Stefancik. Look out for him in the film. He did great.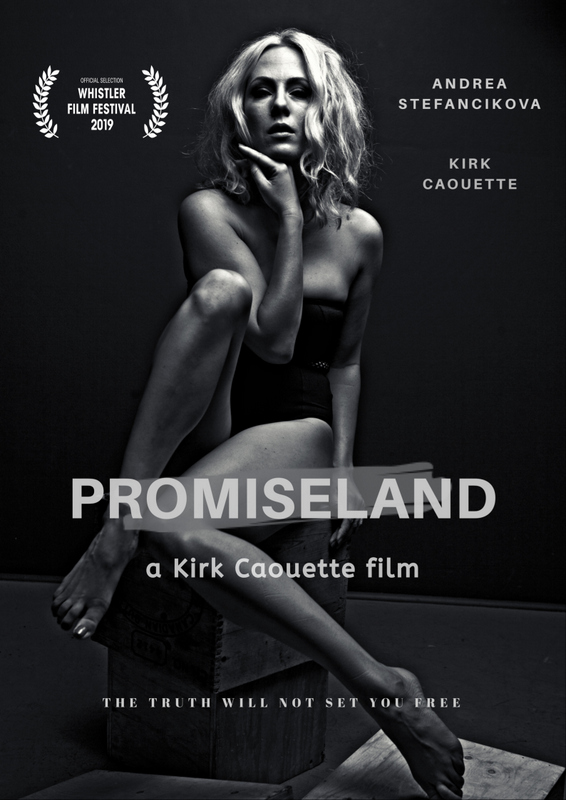 indieactivity : What do you want most from a director?
Andrea Stefancikova : That he has a vision and communicates it comprehensively, and it would be great if he was passionate about his work and the story. A good human being would be an amazing plus.
indieactivity : What actor do you long to work with?
Andrea Stefancikova : I couldn't possibly narrow this down to just one actor. There are several, starting from fellow Canadian actors, some of which are my friends, to International actors and stars. It would be cool to play sisters with Diane Kruger. I have been told numerous times that we look alike. Frances McDormand, Isabelle Huppert, Robin Wright, Lea Seydoux or Marion Cotillard.
I'd love to work with Matthias Schoenaerts, Christoph Waltz, Mads Mikkelsen, Javier Bardem, Chiwetel Ejiofor, Viggo Mortensen and Idris Elba again. See? So many and I haven't even started thinking hard. I always wondered how it would be to work with Michael Fassbender because we go way back, or Jeremy Renner. And then there are actors from my homeland, Slovakia and Czech Republic that it would be cool to work with as well. I have never worked there, never in my mother tongue. I hope that changes in this lifetime.
indieactivity : What advice would you give actors around the world?
Andrea Stefancikova : Follow your dreams and be fulfilled! Live your life! Don't be afraid to be judged, conquer your fears! Love and be a good, humble and grateful human being. Don't pull the diva BS. It's unnecessary. Shine and own your life, be yourself, because there is only one YOU in this world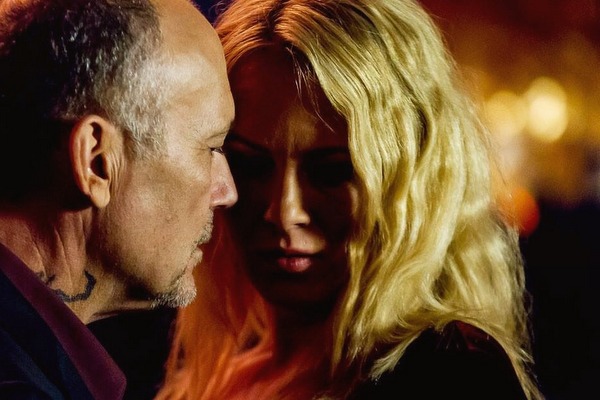 indieactivity : Briefly write about your career?
Andrea Stefancikova : To be honest, being an immigrant actor, it's been difficult. I haven't had equal opportunities as actors who are native English speakers, no matter how 'diverse' and 'inclusive' casting is, no matter how neutral I could sound with a coach. If I was famous where I was born, then it would be different.
Look at the known European or world actors. They only work in North American films, because they already have a "name". Nobody cares how they sound. They even play North Americans, which is how it should be, because North America doesn't have one sound or accent only. It consists of many colors and accents, and that's why it is so beautiful and unique. North American citizen (Canadian or American) is anyone who lives here, born or by naturalization. So, it's been a lot of tears because of the discrimination, 'hitting a wall' moments, anger, disappointment, but mostly persistence on my part just to be given a chance.
I speak a few languages and can do different accents, so that's an asset, but not being a native English Speaker, there is a separation from the all-American, including the girl next door type of roles, that are prevalent in most of the shows that cast here, which, sadly, is barely a reflection of how it is in real life. But if I would have to choose, I choose the character roles, some of which I go out for.
So, I am content. It's less work, but it has more edge. I do other things to keep myself artistically fulfilled. I write, I create, I mentor youth and teach acting at Shoreline Studios. I have worked hard and I think it's inevitable that good things will come my way in some shape or form. It looks like 2020 will already be a busy year for me, at least the first half, so fingers crossed!
Follow Andrea Stefancikova on Social Media
Website
IMDb
Facebook
Twitter
Instagram
Medium
Wikipedia
INTERVIEWS
A short film about an aspiring musician and friend on the last day in an Australian high school.
more interviews
The post Interview: Andrea Stefancikova Takes Her Acting Craft Steps Higher & Far Beyond into Producing appeared first on indieactivity.