Julio Ramos and Lucas Mireles' riveting thriller exposes a grim tale of men who journey to the US for a better life, yet become victims to the vicious cycle of labor trafficking. This topical film has screened at numerous high profile festivals including the Telluride Film Festival, winning awards at Nashville Film Festival and Clermont-Ferrand and, now Debris has qualified for Oscar consideration.
After a disastrous event on his construction site, Armando (Tenoch Huerta) acts quickly to save his crew, but instead stumbles upon an unspeakable truth. Desecho (Debris) is a thriller set in the grim world of human labor trafficking and focuses on the vulnerable lives of illegal construction workers in the United States.
Mexican actor Tenoch Huerta has been featured in Monica Maristain's book 30 Actors Made in Mexico, in Cary Fukunaga's film Sin Nombre and recently, in Netflix's Narcos: Mexico. Karren Karagulian's credits include Sean Baker's Tangerine, The Florida Project and more.
Writer/Director Julio O. Ramos is from Lima, Peru. After obtaining an MFA in Film Directing/Production from UCLA his films have been selected in over 300 film festivals including Telluride, Clermont-Ferrand, and more. His work has been rewarded with dozens of awards, including Best of Fest at Palm Springs Shortfest. Ramos is also a winner at the DGA, BAFTA and Emmy
student competitions. He is an alumni of the Sundance-sponsored Latino Screenwriting Project in San Antonio, the Berlinale Talents Program at the Berlin Film Festival, and the Buenos Aires Talents Program at BAFICI. Ramos is currently in development of multiple feature films.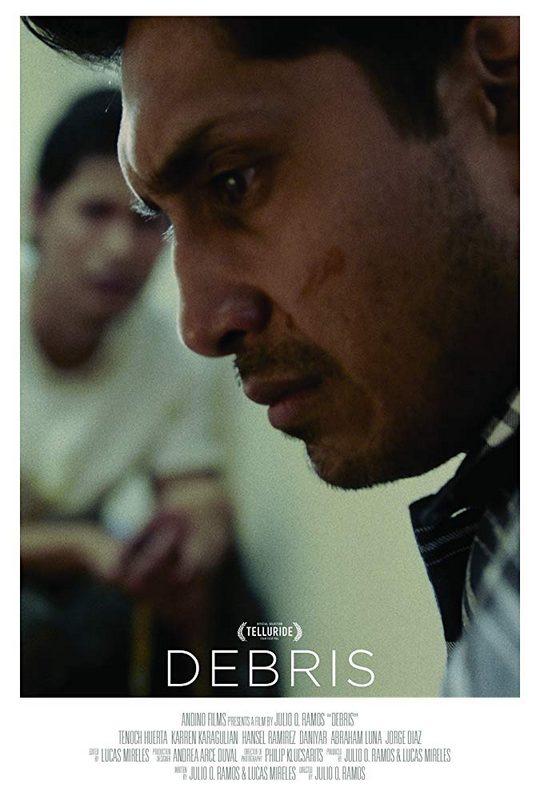 Writer/Producer Lucas Mireles is from South Texas and received his MFA degree in film directing from the UCLA. His directing work has premiered at Sundance, SXSW, and Slamdance. Lucas co-wrote and edited the television documentary: Dream Land, Little Rock's West 9th Street which spotlighted the social impacts of its disappearing African American business district. This garnered him a 2017 Mid America Emmy
for Best Editing of a Documentary Feature. He is also a recipient of the Film Independent: Project Involve fellowship and was selected for the Berlinale Talents Program at the Berlin Film Festival. Lucas wrote and produced the narrative short film, Debris and in 2019, he wrote and produced the feature film The Legend of Joan of Arc.
---
Tell us what you think of the "news". What are you thinking? What more information do you need? Do you have any suggestions? Or did this help you? Lets have your comments below and/or on Facebook or Instagram! Or join me on Twitter @oladapobamidele
Follow "News" on Social Media
Website
IMDb
Facebook
Twitter
Instagram
Vimeo
MORE STORIES FOR YOU
The post The Oscar-qualified live-action short Debris touches on the lives of illegal construction workers appeared first on indieactivity.