Carly Miller, Sonora Rowan, and Amanda Chang are the co-founders of Eagle and Child Productions, a SoCal based indie film Production Company. They are the young female team behind the award-winning 30-minute dramedy Service Road and they couldn't be happier with their festival run.
Service Road first premiered at the Idyllwild International Film Festival in March 2019, where Carly and Sonora were nominated for the Indie Spirit Award and the Mary Austin Awards for Best Producing and Screenwriting and Carly Miller was nominated for Best Directing. At the Show Low International Film Festival in October 2019, they enjoyed an incredibly positive response, as Carly took home the award for Best Director of a Feature & Featurette.
The story of Service Road follows a hard-nosed female federal marshal escorting a male felon across the desert when their car breaks down, resulting in a day of unexpected conversations and confrontations.
The film stars Sarah Navrtail, known for playing Eva Reinhardt in Stargate Origins on SYFY Wire, and Colton Apodaca, an accomplished stage actor and finalist at the Kennedy Center American College Theater Festival.
The project features cinematography by Richard Satoru, production design by Sonora Rowan, and music by Nashville-based folk artist Caitlin Anne Webster.
When Service Road completes the festival rounds, Eagle and Child plans to develop a feature-length western called Rogue, which follows the experience of a young African-American woman on the New Mexico frontier in the 1870s.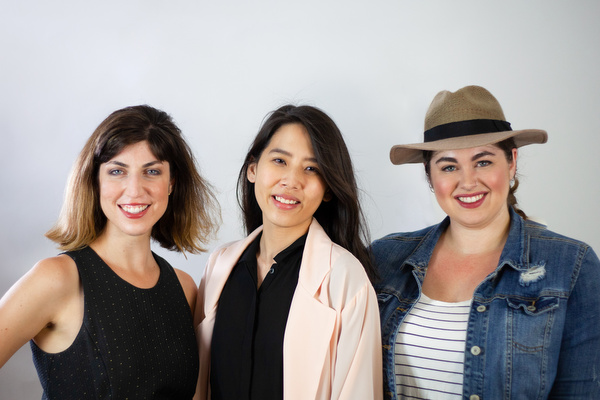 Synopsis: Hard nosed federal marshal Georgia Stevenson is escorting computer-hacker-felon Chase Collins to his parole hearing when her car breaks down in the middle of the California desert. She reports the problem to the local corrections facility, but learns a rock slide will prevent help from getting to them anytime soon.
Eagle and Child Productions © 2019
Starring: Sarah Navratil and Colton Apodaca
Directed by: Carly Miller
Written and produced by: Carly Miller & Sonora Rowan
Cinematography: Richard Satoru
Production Design: Sonora Rowan
Co-starring: Tim Tembreull, Derik Rosario, and Avalon Roberts.
---
Tell us what you think of the "Service Road". What are you thinking? What more information do you need? Do you have any suggestions? Or did this help you? Lets have your comments below and/or on Facebook or Instagram! Or join me on Twitter @oladapobamidele
Follow Service Road on Social Media
Website
Imdb
Facebook
Twitter
Instagram
YouTube
MORE STORIES FOR YOU
The post "Service Road" Female-Led Short Wins Big at the Show Low Film Festival appeared first on indieactivity.