Carly Miller graduated from the University of Southern California at age twenty, with a B.A. in Film & TV Production. After co-producing the independent feature Warmed-Over Krautrock back in 2014, Carly went on to direct several short films, including the 30-minute dramedy Service Road for which she won the best director at the Show Low International Film Festival. Carly also founded Eagle and Child Productions, a Southern-California based film Production Company. We talk to Carly about her work, life, business and future projects.
indieactivity : How would you describe your work as a director?
Carly Miller : As a writer/director, I prioritize emotional depth and character development above all else. I spend, by far, the most time in the writing stage, pumping out draft after draft and revising every line of dialogue until it feels just right. I frequently call in friends and collaborators who give honest feedback and drastically improve the quality of my work.
Once we solidify the screenplay, we dive into finding our talent. It should be a no brainer: but casting strong actors is essential to making a good movie. We look for people who aren't just great on camera, but also emotionally relate to their characters and demonstrate dedication to their craft.
Location scouting is also hugely important. Setting is a character in its own right. Whether it's an apartment, a hotel, a hospital or a desert landscape: the backdrop for your film must look real and dynamic on screen. We spend lots of time searching for the perfect location and making sure it fits our visual aesthetic.
Lastly, but equally as vital, we assemble a stellar crew. From the DoP, to the producers, sound mixer, production designer and PAs: we ensure everyone works together well and keeps a positive attitude on set.
Creatively, I'm drawn to morally gray characters who don't fall neatly into hero/anti-hero dichotomies. I like stories that explore subtext, existential meaning, and the complexity of people's choices.
indieactivity : How did you get into directing?
Carly Miller : I grew up watching classic films – the works of Hitchcock, Frank Capra, Billy Wilder, and George Cuckor. My mom was a huge film buff and shared her love with us (her three kids). I'd always enjoyed writing stories and composing songs as a kid, so when it came time to go to college, I felt film school would be a good combination of my two interests: writing and music.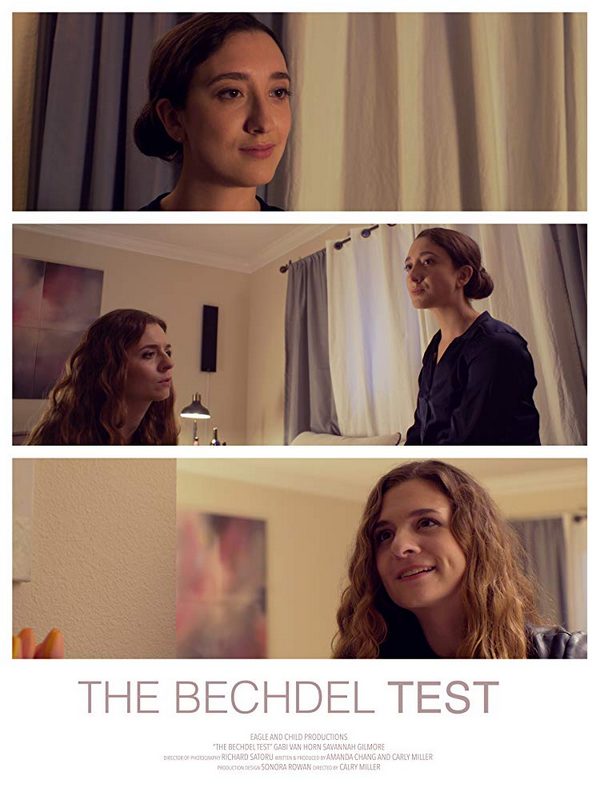 Once I arrived at the USC School of Cinematic Arts, I realized I had a lot to learn, but also that I'd absolutely made the right choice. I took theory courses from USC's most renowned film professor, Drew Casper. We analyzed the works of Steven Spielberg, Alfred Hitchcock, David Lean and countless more and discussed films on a deeper more granular level than I could have ever imagined. These courses inspired me to tell my own stories and explore the human condition through my own lens.
indieactivity : How do you choose a project to direct?
Carly Miller : I usually know it's time to direct a project when I can't stop thinking about it; like when I daydream about the characters so much, it feels like they might walk into my house at any moment!
indieactivity : What uniqueness can female directors give film/tv/cinema?
Carly Miller : On any production, the director's voice and vision is the most important of all, which is why it's imperative that more women direct films/TV.
If our entire canon of literature or music had been created by men alone, I think we would have been robbed of some incredible masterpieces. Unfortunately, cinema leans in this direction. Most directors throughout history have been men and while they've created remarkable works of art, I also wonder what we're missing out on by inviting so few women into the director's chair.
Women possess a unique perspective on life – a unique set of challenges, concerns, interests, and inner goals and struggles that drive them. The stories they write, the music they compose and the projects they direct naturally differ from their male counterparts'. It makes sense to give them a platform to tell their stories, not just because women make up half the population, but also because their work covers a spectrum of human experience hitherto under-explored. I believe cinema will be better for it.
indieactivity : What books do you read?
Carly Miller : I recently finished Conversations with Wilder, a book of Cameron Crowe's conversations and interviews with classic film director Billy Wilder. It was a fascinating read with invaluable insight into directing, writing, and Hollywood as a business. Wilder is hilarious, whip smart, and offers great advice to filmmakers.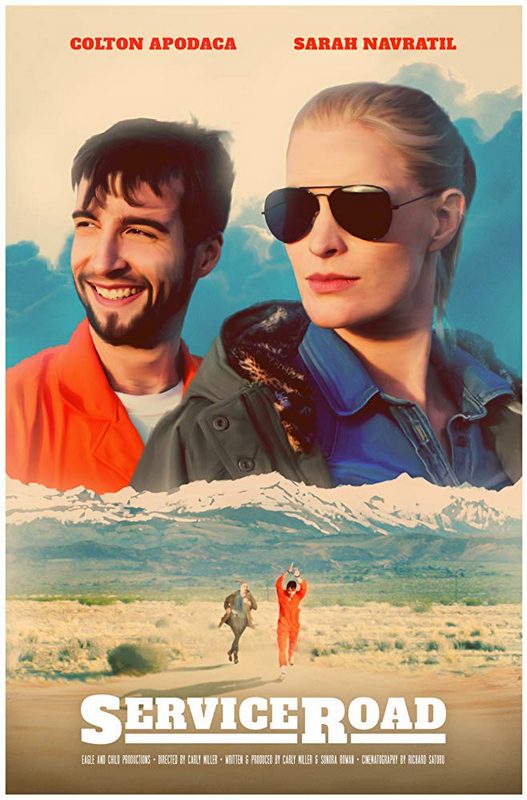 indieactivity : Why would you choose an actor, writer or producer? What do you look for?
Carly Miller : In any collaborator, whether it's an actor, writer, or producer, I look for someone with a positive, upbeat attitude, who's not afraid to challenge me. I gravitate toward people with a strong work ethic who also have fun making movies.
indieactivity : Briefly explain your latest work?
Carly Miller : The last short film I directed is called Service Road. It's a 30-minute dramedy (above) about a hard-nosed female federal marshal escorting a male felon across the desert when their car breaks down, resulting in a day of unexpected conversations and confrontations.
The completely original story was developed by me and my writing & producing partner, Sonora Rowan. It features Sarah Navratil, known for the role of Eva Reinhardt in Stargate Origins on SYFY Wire, and Colton Apodaca, an accomplished stage actor and finalist at the Kennedy Center American College Theater Festival.
indieactivity : When you are offered a project, what things do you put in place to deliver a good job?
Carly Miller : I'm a big believer in planning. When I dive into a project, I call together my cast and crew and host several rehearsals and meetings to get us on the same page. Meanwhile, the producers, DP, and production designer and I location scout and spend a lot of time discussing the look and feel we want for the film.
We compile detailed documents and spreadsheets of all required equipment, props, wardrobe, etc. I've only ever worked with small crews on limited budgets, so pre-planning is essential. When you anticipate every contingency, you're never surprised on set. Your team approaches every problem with a calm, composed, can-do attitude, due to your intense preparation. That's how it should be and that's how I guarantee we'll deliver a great film.
indieactivity : What were the key challenges on your last film?
Carly Miller : One of the biggest challenges of shooting Service Road, beyond the expense of lodging our cast and crew on location in Joshua Tree for a total of 6 nights, was actually the weather.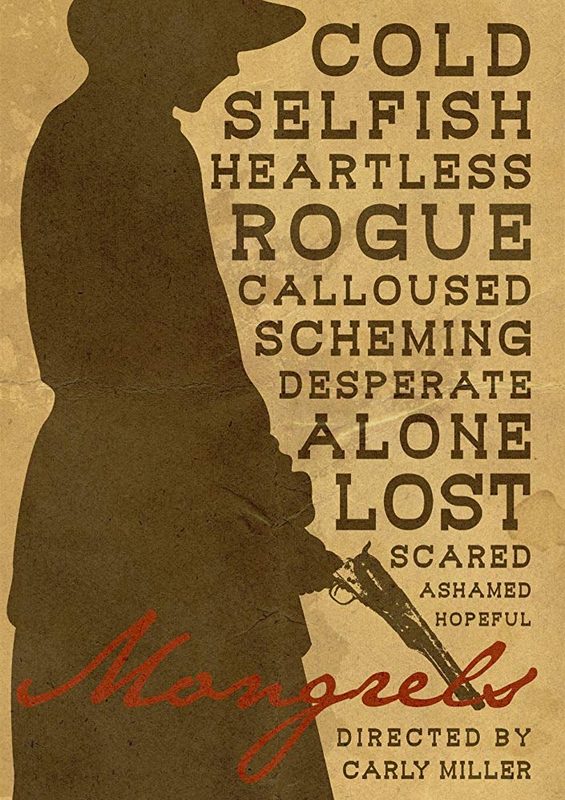 Principal photography began in January. We enjoyed fair skies our first two days of filming, but a big winter storm hit on our third day. Temperatures plummeted to the 30's and 40's. Torrential downpour in the morning gave way to clear skies in the afternoon…but also 30-40 mph winds, which rendered our afternoon footage unusable. The second we yelled "cut," we'd throw blankets and hand warmers over our actors so they didn't freeze. It was definitely a brutal day.
Though our crew said it was the worst weather they'd experienced on any film set, I think it was my favorite day of the whole production. We salvaged those brutal twelve hours for all they were worth, improvising, rearranging shot lists, and bundling up under as many jackets as possible. True, we were forced to re-shoot a lot of what we filmed, but I'll never forget the grit and determination our cast and crew displayed that day. We overcame these elemental challenges by adapting, improvising and being prepared with contingency plans in case the weather didn't cooperate.
Our budget for the production was $20,000. We picked very affordable locations, used friends and family as crew members and extras, and selected a camera package that our DP already owned to keep gear costs to a minimum. Due to savings in other areas, we're proud to say we fully compensated our cast and crew.
indieactivity : What 'thing/situation' helps you during a production?
Carly Miller : I believe these three things help most during production: 1) Having enough time to complete your shot list 2) Hiring a cast and crew with a positive attitude 3) Making sure there's plenty of good coffee and crafty.
indieactivity : Explain a creative choice you took on set of a recent production?
Carly Miller : I believe it's extremely important to give yourself creative choices in the editing room. Case in point: for a pivotal scene during Service Road, I asked my lead actress Sarah Navratil try the scene one way – and then for the next take, I gave her a completely opposite note, even though I wasn't sure it was right for the scene. However, Sarah nailed both performances and gave me a fantastic amount of flexibility in the editing room to dial-in the scene exactly the way I wanted.
This taught me an important lesson. Even if you imagine your actor's performance looking and sounding a certain way, remember to play devil's advocate with yourself. Force yourself to try out different things and step outside your comfort zone. You'll never regret having more choices in the editing room.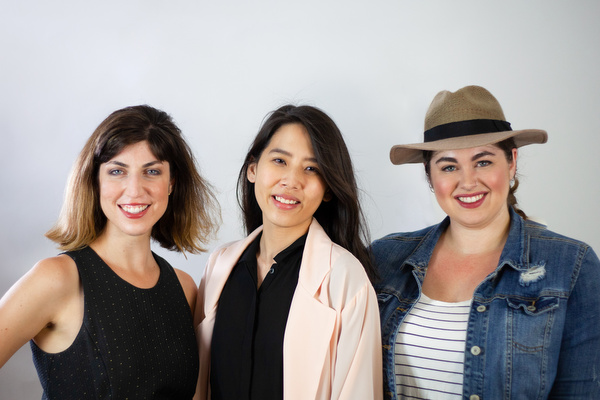 indieactivity : How do you advice female directors to find projects?
Carly Miller : Female directors should search for material that speaks to them. Inspiration can come in all forms: books, poems, short stories, history, art, music, and more. We filmmakers should immerse ourselves in culture. Finding a mentor can help, but I think it's equally as important to form a solid group of friends and collaborators who want to make movies with you.
indieactivity : How can filmmakers finance their projects?
Carly Miller : Nowadays, funding your movie can be complicated. So far, I've self-financed my films, but I know crowd-funding is an incredible resource for indie productions. I'm also working on building a business plan for my next feature film so I can show investors how contributing to my project will be profitable for them.
Think outside the box and approach investors who don't work at a traditional production company or studio. Maybe a local business or family friend can help you fill in the gaps for your project!
indieactivity : What do you want from an actor during a production?
Carly Miller : I love working with actors who are dedicated to their craft and maintain a positive, collaborative attitude throughout production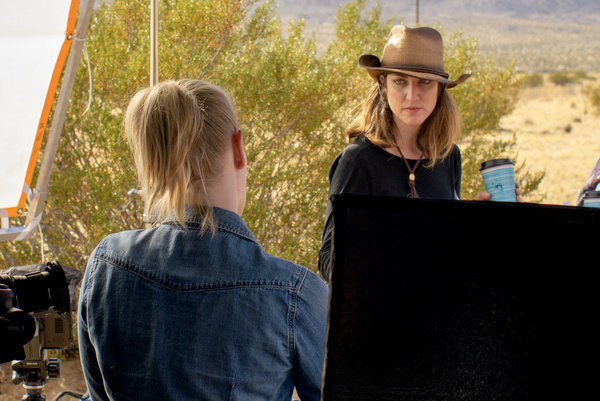 indieactivity : How do you prefer to work with a producer during a production?
Carly Miller : Honestly, I've always produced my own films…but I've also worked with co-producers. We make sure to 1) Keep an open-line of communication 2) Split the workload as equally as possible and 3) Provide constructive criticism and feedback whenever possible.
indieactivity : What do you think a female director can do to get into the film industry?
Carly Miller : Female directors can and should take fate into their own hands by shooting their own films – with whatever resources they can scrape together. We need to show producers we're capable of creating great content, even with limited means. I think once we make awesome movies, the industry will recognize that and bring us into the fold.
indieactivity : Who is your favorite director?
Carly Miller : My favorite director is Alfred Hitchcock. I love that his films explore the human condition in a complex and psychologically challenging way, yet are also fabulously entertaining to watch. No matter how suspenseful things get, he always manages to inject humor and levity into his work. I love that.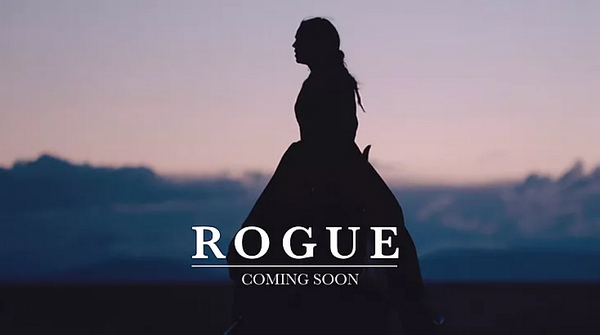 indieactivity : Briefly write about your career?
Carly Miller : After graduating from USC film school, I served as co-producer and first AD on a SAG Indie feature Warmed-Over Krautrock, written & directed by Mark Tompkins. After that, I wrote and produced four short films: the western Mongrels (2015), the dark comedy Hitcoin (2016), the female-centered character drama The Bechdel Test (2017) and a 30-minute dramedy Service Road (2018), for which I won best director at the Show Low International Film Festival in 2019.
On Service Road, I worked with Sarah Navratil, known for the role of Eva Reinhardt in Stargate Origins on SYFY Wire, and Colton Apodaca, an accomplished stage actor and finalist at the Kennedy Center American College Theater Festival.
I've also written a female-focused western screenplay called Rogue, which was a Semifinalist with ScreenCraft's Film Fund and a quarterfinalist with WeScreenplay's Feature Competition.
Currently, I'm assembling business plan for Rogue and I hope to put it into production within the next couple of years. The story follows the experience of a young African-American woman on the New Mexico frontier in the 1870s.
---
Tell us what you think of the interview with Carly Miller. What do you think of it? What ideas did you get? Do you have any suggestions? Or did it help you? Lets have your comments below and/or on Facebook or Instagram! Or join me on Twitter @oladapobamidele
Follow Carly Miller on Social Media
Website
IMDB
Facebook
Instagram
Twitter
MORE STORIES FOR YOU
Kitchen Kingdom is a story on an immigrant family who pursue the American dream
The post Interview: Carly Miller Talks Award-Win, Break Through & Future Project appeared first on indieactivity.