Akanksha Prabhune is a TV and Film Producer from Pune, India. Pune is near Mumbai, the hub of the Indian entertainment industry. Growing up, she was always fascinated by the world of TV and films and the world of countless stories that this field opened up for her.
Now based in Los Angeles, Akanksha is an award-winning film Producer and has worked on TV Shows for prominent Networks. She recently wrapped work as an Associate Producer on Season Two of "Howie Mandel's Animals Doing Things", which is a comedy show that airs on National Geographic Wild. Actor and comedian Howie Mandel, who is known for his work on "America's Got Talent" and "Deal or No Deal" is a host and Executive Producer on the show.
Prior to that, Akanksha worked as an Associate Producer on Season Two of "A Wedding and a Murder", a true-crime show that airs on the Oxygen Channel. She was also a part of the production team on "The Infiltrators", which is a feature film that won several awards at the 2019 Sundance Film Festival.
She has also interned with multiple-Emmy award winning Executive Producers and TV show creators, Lisa Lew and Peter Brennan, who are known for their work on the revolutionary shows "Judge Judy" and "Last Shot With Judge Gunn".
In a short amount of time, Akanksha has carved a name for herself in the creative community of filmmakers in Los Angeles.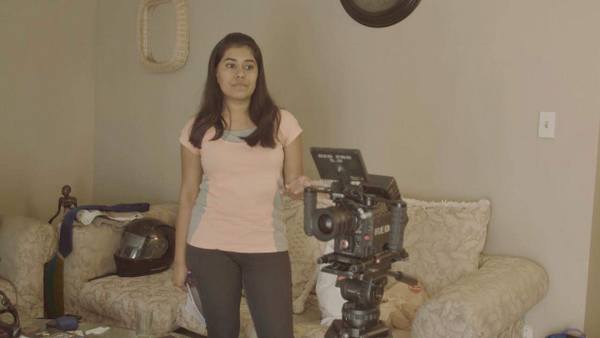 indieactivity : Did you study producing? what did you study?
Akanksha Prabhune : I graduated with an MFA (Master of Fine Arts) in Television, Film and Theatre. I enrolled in a variety of classes, including TV and film production, screenwriting and directing. I also acted in a play. That gave me in-depth knowledge I needed not just about how the industry works, but also skills I needed to acquire to become a professional filmmaker. Besides that, I think some of the most important lessons you learn are by being on a film set. There are so many elements of filmmaking as well as set etiquettes that cannot be taught in class.
indieactivity : How did you get into producing?
Akanksha Prabhune : I think producing comes naturally to me. I am naturally a very organized and analytical person, so these skills help me in producing films. Work-wise, producing happened organically. I always knew I wanted to produce, so I started taking steps in that direction. I have worked as a Production Assistant, Script Supervisor, and 1st Assistant Director before. The experiences I gained during this time has made me a better Producer since I was able to learn tidbits of information from different departments.
indieactivity : How would you describe your work as a producer?
Akanksha Prabhune : I would say I have a good work ethic. I have picked up some qualities I admire from the people I have worked with and I try to inculcate those in my work. I have also learned how to deal with different kinds of personalities. It really helps when you have to collaborate with so many people every day. I enjoy working on different genres and challenging myself.
indieactivity : How do you choose a project to produce? what things do you consider?
Akanksha Prabhune : It all comes down to the script. If the script is good and I like it, I am ready to jump on board. I believe a well-written script makes a good project. I enjoy working across different genres. I don't like to let anything box me in.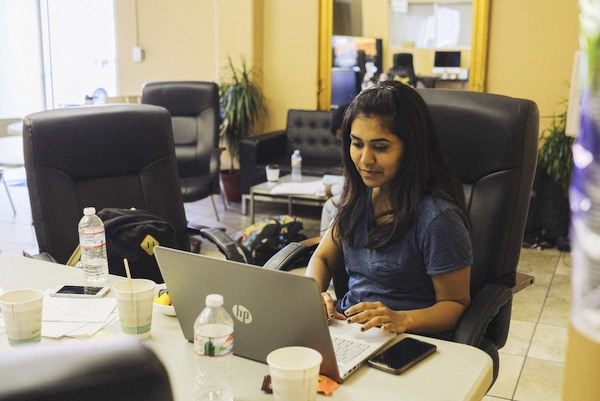 indieactivity : What books do you read?
Akanksha Prabhune : I am an avid reader. I love reading all kinds of books; it really depends on my mood. Right now, I am into reading memoirs. Currently, I am reading Kevin Hart's "I Can't Make This Up: Life Lessons". I enjoy reading other people's stories, especially people from the entertainment industry. Most of these successful people have struggled a lot and you can see why they are where they are today. You can learn a lot from the experiences they have been through.
Some books about filmmaking I read recently are Sidney Lumet's "Making Movies", and Robert Rodriguez's "Rebel Without a Crew: Or How a 23-Year-Old Filmmaker With $7,000 Became a Hollywood Player".
indieactivity : How do you keep in shape as a producer?
Akanksha Prabhune : I think the best way of keeping up to date with the industry and honing your skills is by practicing your craft. I really enjoy working, so I try to keep myself busy with different projects. I also try to watch as many new TV shows and films as I possibly can. I don't treat it as work – I really do enjoy unwinding by watching an interesting TV show. I think as a filmmaker, my mind automatically starts analyzing what I am watching anyway.
indieactivity : "Resolve", a film you worked as a producer on, is an official selection at 15 film festivals around the world. tell us a little bit about that.
Akanksha Prabhune : "Resolve" is a very special film. I love the team that worked on it. I was a Producer on it along with some fantastic women. So far, the film has been screened at Regal LA Live in downtown Los Angeles, the Alamo Drafthouse in Austin, Texas and at The Hen and Chickens Theatre in London.
It won the Award of Merit for Women Filmmakers, Ensemble Cast, Original Song, Script/Writer, Lighting and Award Of Recognition for Creativity/Originality at the 2019 Best Shorts Competition; Award Of Recognition for Film Editing at the 2019 Accolade Global Film Competition; and Award of Prestige for Best Experimental Film at the 2019 Vegas Movie Awards.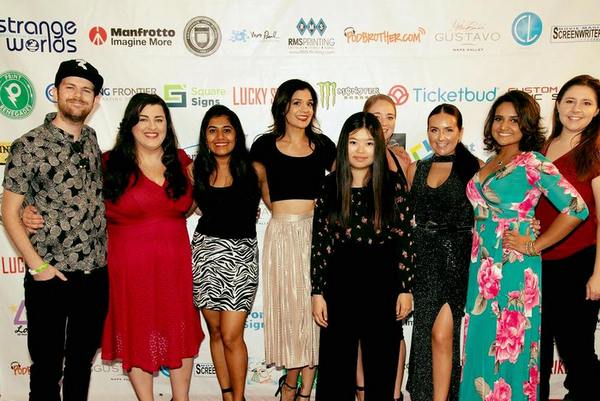 indieactivity : When you are offered a project, what do you do?
Akanksha Prabhune : I like to read the script thoroughly. The first time, you are just taking the story in. The second time, you start analyzing what elements you need to film the project. Then I start thinking about locations. Eventually, I start reaching out and hiring the cast and crew. Depending on the budget, I figure out how many people I need to hire and then once the hiring part is done, it's all about teamwork and collaboration.
indieactivity : What 'thing/situation' helps you during a production?
Akanksha Prabhune : I would say probably having reliable people around you who are also pleasant to work with. Filmmaking is such an intense experience – you spend weeks, sometimes months or even more with the same group of people. If you have the right people working alongside you, work can be a happy place.
indieactivity : Do you think collaborating can be challenging?
Akanksha Prabhune : Of course. And that's irrespective of whether you're a filmmaker or not. Everyone has a different creative energy and different ways of getting things done. So it can be hard to find the same wavelength. You need to cultivate a space where people can agree to disagree without taking it personally. In a creative environment, everyone is constantly pitching ideas which are either going to be brought into play or discarded. You will do yourself a favour by developing thick skin.
indieactivity : How can filmmakers finance their projects?
Akanksha Prabhune : There are multiple ways to do that. Of course, if you're an established filmmaker, it's usually easier and you have a studio backing you. When you're starting out, you can try to fund your film out of pocket, or try to find investors or start a campaign to raise funds. You can raise money on crowdfunding platforms like Seed & Spark and Indiegogo. If you're able to budget your film and save up money accordingly, I would say that might be the easiest option.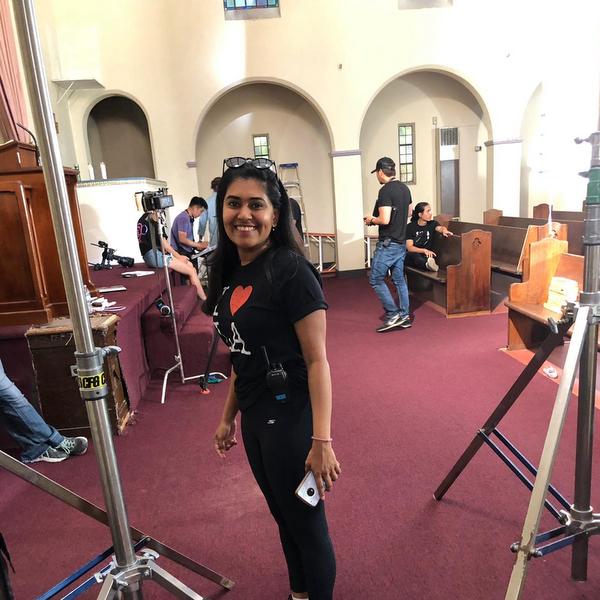 indieactivity : What do you want from a director during a production?
Akanksha Prabhune : I think the Producer and Director need to be on the same page in terms of the look of the film. If that's worked out, it can ensure a smooth collaboration. The budget influences a lot of creative decisions as well, so it's important to have that mapped out before taking a deep dive into the project.
indieactivity : What do you think about the women in film movement that's happening right now?
Akanksha Prabhune : I think it's great that women have the courage to speak up about inequality they have faced in the industry even after working for decades. There is power in joining hands and supporting each other. Because if not now, then when? Those stories about rampant sexism in the industry are shocking.
I am inspired by people like Reese Witherspoon who started her own production company and started producing her own content so she could get meaningful roles for herself. It's wonderful to see the change happening, not just with having more women behind and in front of the camera, but also having more diversity. It's because of the women who spoke up about their experiences. I hope that the equal pay movement becomes significant in other industries as well.
indieactivity : You're from India. any plans to work in Bollywood?
Akanksha Prabhune : Absolutely. People think Bollywood basically encompasses all of Indian cinema but that is not the case. Bollywood is Hindi cinema. India has regional cinema as well. I am trilingual; I speak English, Hindi, and Marathi, which is a regional language, fluently. My goal is to create and develop content in all three languages. 2019 has been a busy year for me in LA, but I am looking forward to working on content in India soon.
---
Tell us what you think of the interview with "Akanksha Prabhune". What do you think of it? What ideas did you get? Do you have any suggestions? Or did it help you? Lets have your comments below and/or on Facebook or Instagram! Or join me on Twitter @oladapobamidele
Follow Akanksha Prabhune on Social Media
Website
IMDB
Facebook
LinkedIn
Instagram
MORE STORIES FOR YOU
The post Interview: Producer Akanksha Prabhune Shines Brighter on LA Filmscape appeared first on indieactivity.