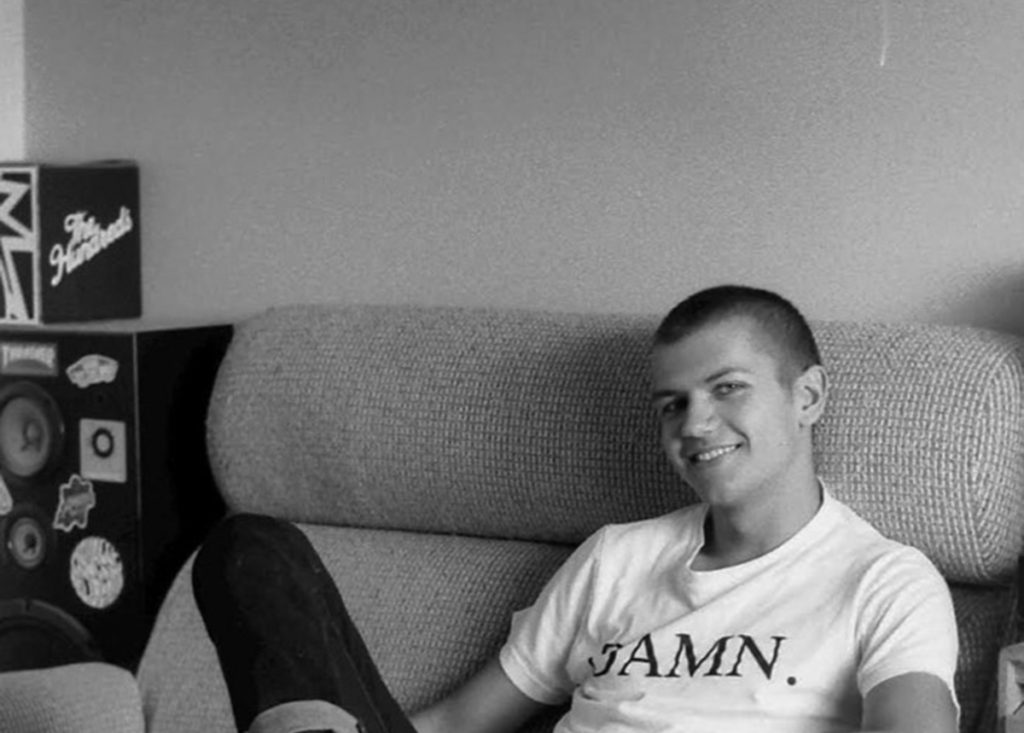 MORE STORIES FOR YOU
Guaxuma qualified to be considered for the 2020 Academy Awards
The Library Boys (feature)
Genre: Coming-of-age, Comedy
Date: Post-Production, due for completion by the end of 2020.
Director: Zane Borg
Producer: Zane Borg
Writer: Zane Borg
Cinematographer: Bernard Winter
Production Company: Pancake Originals
Case Study: The Making of 'The Library Boys'
indieactivity : What is your film about?
Zane Borg: It all started in 2015, when three high school friends in their last year of school decided they wanted to put in as little effort as possible. They graduated with bad marks but a ton of great stories. Cut to five years later and one of those boys has put all those stories into a movie. That boy is me and the movie is called The Library Boys.
indieactivity : Tell us about the festival run, marketing and sales?
Zane Borg: The Library Boys is currently in post-production and we're hard at work putting it together for a festival run in 2021.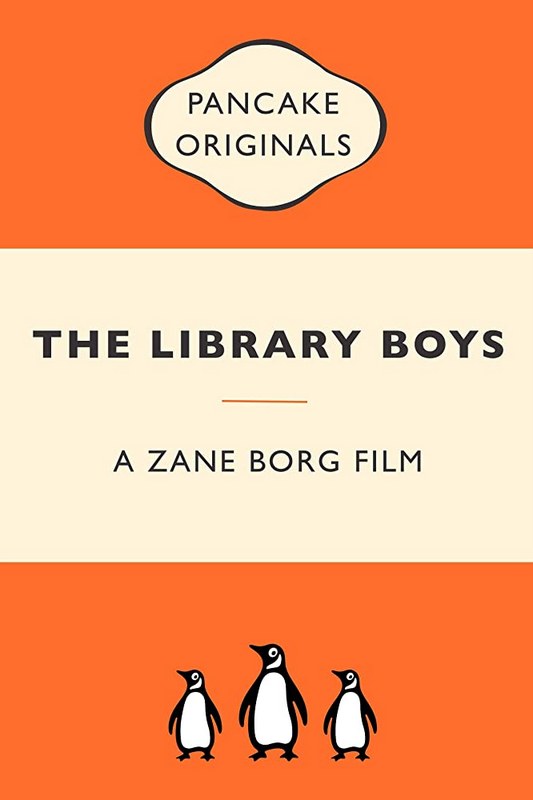 indieactivity : Dramatic Features
Zane Borg: I wrote, directed and produced The Library Boys. This is my feature film debut. "The Library Boys" features Bernard Winter's (The Comet Kids, Filterphonic) cinematography. This is a self financed production and it made for less than $40,000. The production took place over 30 days throughout the Western Suburbs of Melbourne, Australia. We shot in digital 4K with a Canon C300 Mark II. The film is presented in 16:9 aspect ratio.
indieactivity : Give the full Official Synopsis for your film?
Zane Borg: The Library Boys follows Zane, James and Mitch as they are faced with the challenges of entering adulthood throughout their final year of school. Zane is a rebellious, loudmouth who becomes obsessed with Becca, the new girl at school. James is a laid back, stoner type but Beth, his long term girlfriend, is pushing for him to grow up. Mitch is just trying to lose his virginity but somehow becomes involved with Tilly, the most popular girl in school.
indieactivity : Development & Financing?
Zane Borg: The writing process began in 2016 when I was 19 years old and missing my high school friends. It was as simple as writing scenes of some of my favourite memories growing up. Over the next two years, those scenes connected into a 150 page memoir of my last year at school. The idea to actually turn that script into a feature seemed impossible, but I decided to just take it day by day and not think about the large scale of it all.
The entire production was self-financed with my life savings and we relied on the support of friends and family to provide locations, props, costumes etc. Most of the actors and crew volunteered their time because they believed in the script and wanted to see it made. It was a real community film. We now have a Kickstarter campaign running to raise money to help us through post-production
indieactivity : Production?
Zane Borg: I had no other Producer or First AD to help with the planning stages, so it was a bit of a juggling act. Because of time and budget restraints, I knew it would be integral to have everything planned to the minute so we didn't need to think about it on the day. From a friend's suggestion, I created what he calls "The Bible" which is a huge binder full of scene breakdowns, call sheets, daily schedules, reference images and everything else related to the film.
We began rehearsals two months out. There were 150 pages to memorise and I wanted time to work through it all with the actors. This was a collaborative process where things were refined and re-written to suit each actor and their method. Their contributions were essential to the final shooting script.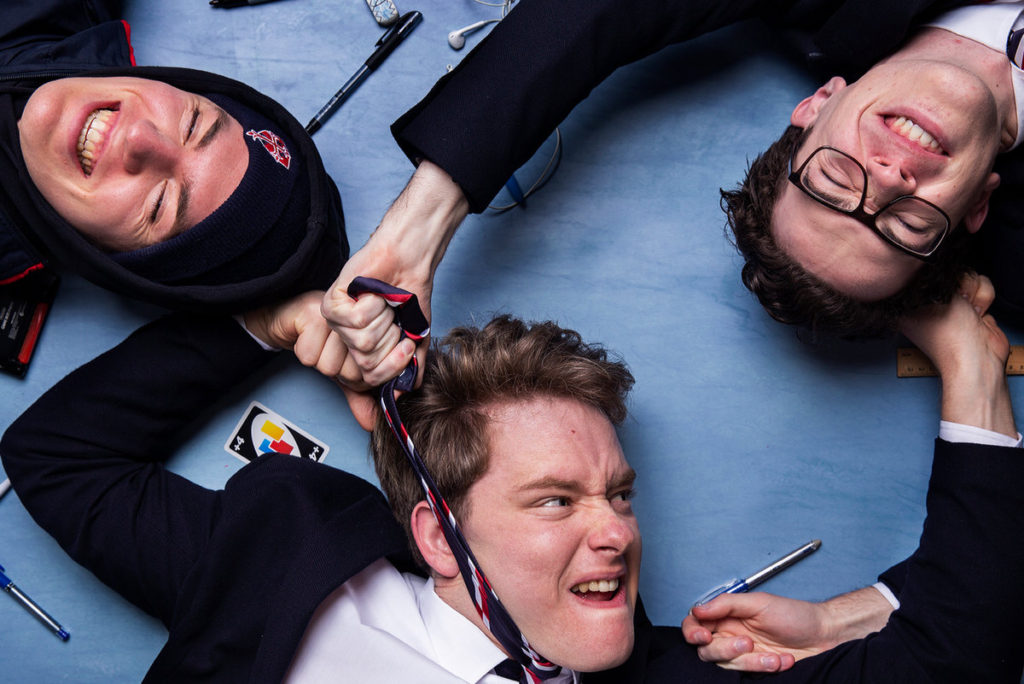 Production felt like an uphill battle. We had a lot of lighting gear and no vans or trucks, so everything was hauled from location to location in Bernie and I's little hatchback cars every night. We couldn't afford to hire locations so I went through every one of my extended family's bedrooms for this film. We spent two weeks shooting in our school location during their holiday period. I think we all started to feel like we were back at school by the end of it. Our crew was tiny, no more than five people most days, so everyone was working themselves to their limit. It didn't help it was winter and all the exterior scenes took place at night. But thanks to everyone's positive attitude we managed to have an enjoyable experience and capture some great scenes.
We're currently editing the film together and it's far surpassing any expectations I held. There's still music, colour correction and post-sound to go but I'm already confident the finished product will be a hit with audiences.
indieactivity : Advice from the Filmmaker?
Zane Borg: Making this film proved to me that if you put your mind to it, you can do anything. Don't think about the big picture. Just take everything one challenge at a time. Write one scene, then write another. Find one actor, find more. Build it piece by piece and before you know it you've completed the whole puzzle.
There will be challenges. Money and time are always an issue. But there isn't one roadblock that creativity and perseverance can't get you around. So just go and do it!
---
Tell us what you think of the Case Study for "The Library Boys" What do you think of it? Genre? More genre? Lets have your comments below and/or on Facebook or Instagram! Or join me on Twitter @oladapobamidele
Follow Zane Borg on Social Media
Website
IMDb
Facebook
Twitter
LinkedIn
The post Case Study: The Making of 'The Library Boys' by Zane Borg appeared first on indieactivity.