1000 Kings (1000 Könige) is a 90 minute sci-fi, surreal, fantasy feature film debut written and directed by Bidzina Kanchaveli. 1000 Kings is an experimental film about "a dystopian society struggling for ascension from darkness into light". The film held its world premiere back in October 10th 2019 at the Montréal Festival of New Cinema and its U.S. premiere at the Boston Science Fiction Film Festival in early February.
Synopsis: In a society peopled by abstract figures, a thousand people are encaged in a giant space, distinguished only by their social status, like a beehive. Their single aim is to produce light — but only one of them will succeed! 1000 Kings pushes animation into geometric abstraction in this poetically psychedelic meditation on the origins of the Universe that nods to world mythologies.
Effi Rabsilber is the lead and plays the Chosen-One, while Helma Fries plays the Primal Mother.
"I set out with a question "What is the origin of the Universe?", a question that has haunted humanity. I wanted to present that answer visually, and in an associative, poetic language. I projected this experimental filmmaking will create a visual spectacle that appealed to its audience (both intellectually and subconsciously). Because, I am convinced, that we (humans) have had this answer to this question all along, but we need time and discovery to understand it: this knowledge seats inside us. This is what I tried to dig up, through meditation and present visually. To this end, an origin story or mythology was required to describe the answer I discovered. This process drew references from types of story forms, precision and visual symmetry and a complex system of colours, sounds and emotions, says Bidzina Kanchaveli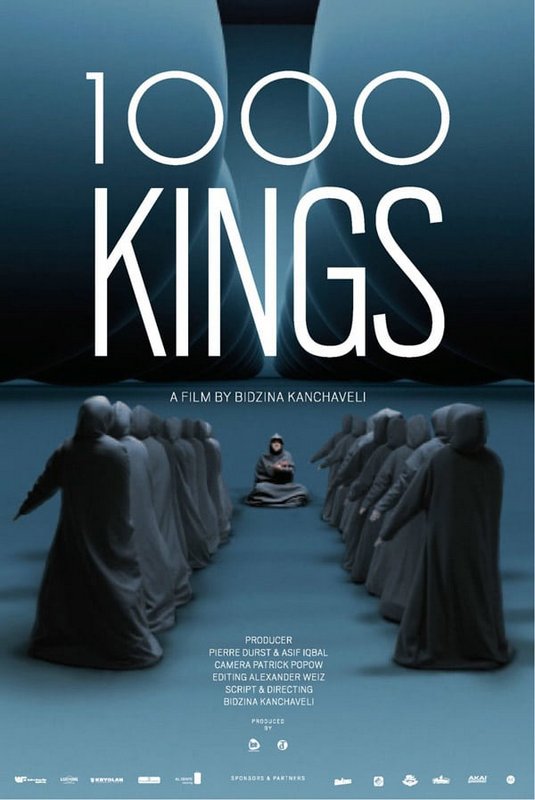 ---
Director Bidzina Kanchaveli was born in Kutaisi, Georgia. He studied Film Criticism and Film Direction in Tbilisi. At the age of 20 he staged his first Theatre Play at the Tbilisi Opera and Ballet State Theatre. He directed "Novice No. 21" (short film), which was an Official Selection from Georgia at the Academy Awards in 1999. He has also completed four Theatre plays.
In 2005 Kanchaveli was invited by the Baden-Württemberg Film Academy to direct the short film "7 ½ Women" (a co-production by French-German TV channel Arte and German TV channel SWR). The film was shown for over 3 years at international festivals and received the award for Best Experimental Short Film in Milan.
Producer Pierre Durst was born in France. Aside his Engineering studies, Pierre gained a wealth of experience on film sets, as Production Assistant in Paris and as Set-Designer Assistant in Montréal. After his studies he worked for two years on the Airbus A380 Project, then in 2004 he moved to Berlin where he established himself as film producer.
---
Tell us what you think of the "1000 Kings". What are you thinking? What more information do you need? Do you have any suggestions? Or did this help you? Lets have your comments below and/or on Facebook or Instagram! Or join me on Twitter @oladapobamidele
Follow Bidzina Kanchaveli on Social Media
IMDb
MORE STORIES FOR YOU
The post '1000 Kings' by Bidzina Kanchaveli is a Poetically Psychedelic Sci-fi, Surreal, Fantasy Film appeared first on indieactivity.